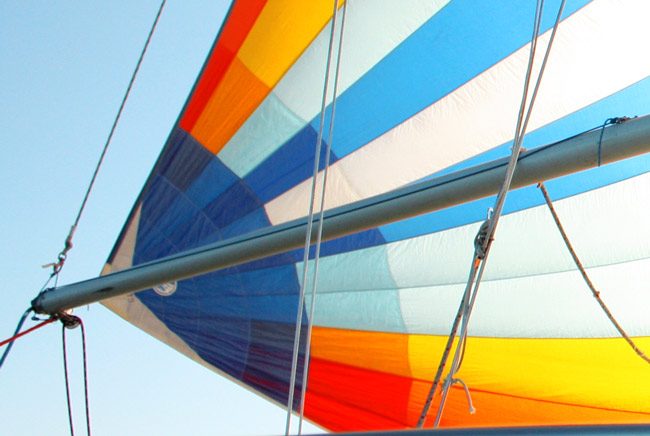 Three years ago Gioia Sails South, the manufacturer of boat upholstery, left St. Augustine and set up shop on Palm Coast's Hargrove Grade, buying a roughly 12,000 square-foot facility there for $450,000 and bringing 30 jobs. The company foresaw adding 10 more. It did so: it now has 42 jobs.
But the family-owned, New Jersey-based Gioia Sails is outgrowing the Hargrove Grade facility. It needs a space almost twice as big. The company considered leaving the county. But it likes the local workforce and the area, and has liked working with Flagler County's economic development department. It also likes a vacant property on Commerce Boulevard, right next to the building that Designs for Health acquired last year, near the Palm Coast Data campus. Designs for Health, which employees 50 people, was another company the county's economic development department nurtured.
It now appears that Gioia Sails South will stay in Palm Coast thanks to a novel incentive package the county's Economic Opportunity Council approved today: a $90,000 direct cash subsidy spread over 10 years that will essentially allow the company to pay no county property taxes the first two years, then start paying property taxes gradually over the next eight. City and school taxes would not be affected.
The incentive is conditional on Gioia Sails actually buying and building what would be a 25,000 square foot facility on Commerce Boulevard—an investment in land and construction expected to be $2.8 million—getting a certificate of occupancy, and remaining there for at least the next 10 years. The incentives are not tied to job creation, but the company says it projects growing to 53 jobs in the next two years.
If the company leaves, the county stops the incentives but doesn't get back what it shelled out. "Even if this company were to leave we are left with a facility that could be occupied by another entity that could bring in the additional jobs as well, so we're still better off than we are today," van Eckert said.
---
"As long as it's performance-based, it's not like we're just handing out cash."
---
The Flagler County Commission would have to approve the deal and amend its budget to allow for the incentives, which would come out of the county's general revenue, not the economic development budget, Helga van Eckert, the county's economic development director, said. The commission is expected to approve. Palm Coast is also considering providing an incentive package. Those details haven't been worked out.
"One of the biggest challenges we have when it comes to recruiting business is we don't have the physical buildings in our community and we need to find ways to be creative to bring those opportunities where somebody is willing to construct," van Eckert said.
Van Ecklert described the lack of commercial or industrial properties as a sign of the county's success, since those properties are mostly occupied today. It is also a sign of the county's success, she said, when the county is past recruiting companies like Designs for Health and Gioia Sales, and is now subsidizing their expansions.
The proposal got few questions and no opposition from the economic opportunity council, which voted unanimously, with one abstention, to recommend it to the county commission. The abstention was from Donald O'Brien, the panel's new chairman, and a new county commissioner. Gioia is a client of Hayward Brown, O'Brien's insurance company, which he partly owns.
The incentive works this way: the first two years, Gioia will get a cash payment of $15,000 a year from the county. The next two years, the cash payment drops 20 percent, to $12,000 a year, then to $9,000 for years five and six, then to $6,000 for years seven and eight, and to $3,000 for years nine and 10.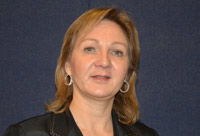 The initial $15,000-a-year subsidy is based on what the new property on Commerce Boulevard is expected to generate in county property taxes, so the subsidy amounts to a wash: the company operates, but the county doesn't get tax revenue that year. If, of course, the property is assessed at more than $15,000, then the county gets that difference.
The $15,000 projection is generously optimistic, however: Gioia's current facility generated a total of $9,000 in property taxes last year, including county, city, school, water management, mosquito control and land preservation taxes. The county's share was $3,600. Designs for Health's property on Commerce Boulevard, which covers just over 40,000 square feet—and would therefore be considerably larger than Gioia Sails' plant—generated $13,000 in county taxes last year.
"It's revenue that otherwise would not have been anticipated," van Eckert said, acknowledging that it's a new approach for the county, but not a new approach for other economic development departments.
Just last week, the Palm Coast City Council approved selling a choice parcel to an Orlando commercial developer at the intersection of Bulldog Drive and State Road 100, for $800,000, more than half a million dollars less than what the city paid for the property a decade ago, but in exchange for a planned commercial development that would add a Wawa convenience store and a restaurant to that corner. The proposal is contingent on several conditions, and may be expanded to include a more vast swath of land along Bulldog Drive. That incentive package would not provide tax breaks, the incentive being concentrated on the less-expensive sale of the land.
Flagler County's incentive "supports businesses that we have here, it says to them, you matter," van Eckert said. She would welcome the possibility that the proposal opens the way for other companies to seek out similar incentives, as long as the long-term payoff is also there.
"My personal view and my professional view is, if I have another company in Flagler County that needs to expand their operations," van Eckert said, "a 40,000, 50,000 square foot facility, and they're going to employ our employees at a good wage, I think we should be doing that, it's part of what makes a community grow, it's the ability to recognize that these businesses matter, and they matter for our residents. Our residents are looking for careers. So as long as it's performance-based, it's not like we're just handing out cash."


Click to access Gioia-Sails-Incentive-Staff-Report.pdf