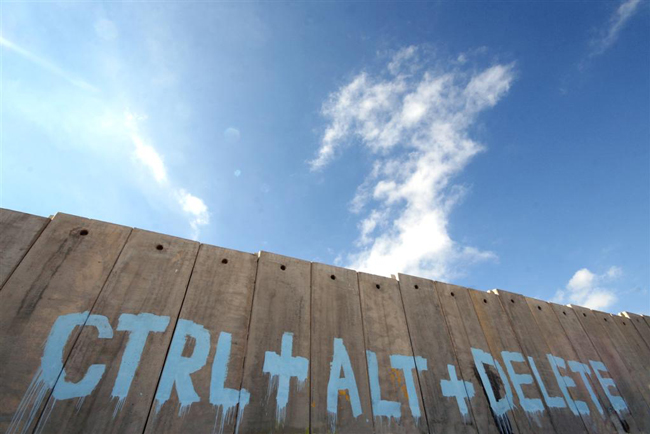 On May 14, 1948, the leaders of Jewish statehood in Palestine gathered at the Tel Aviv Museum to hear David Ben Gurion read a declaration of independence. After 32 minutes, Ben-Gurion said: "The State of Israel has arisen. The meeting is over." That was it. Israel was born. It took the say so of a few men convinced that their nation's time for self-determination had come. They didn't need the United Nations' partition map. They didn't need Arab recognition. They certainly weren't going to let Arab hostility stop them. It took Harry Truman just 11 minutes to recognize Israel's existence.
It has taken Israel and the United States 63 years, and counting, to recognize Palestinians' equal right to exist. The Obama administration, shamelessly and unpardonably, is about to make matters worse by blocking a Palestinian attempt to gain recognition as a state at the United Nations. The administration's pandering to Israel and its contempt for the principles of our own Declaration of Independence will demolish what's left of its credibility in an Arab world daily being remade along principles America is abandoning.
In the United States and Israel, the story goes that it's Palestinians who deny Israel's right to exist. A minority of Palestinians do, and only on paper and in their blinkered, bigoted fantasies. A majority of them have long ago recognized that opposing Israel's right to exist is like imagining that the sky can be turned green. It won't happen. The Palestinian Authority and the PLO formally recognized Israel's right to exist in 1993 and renounced terrorism. Hamas, the break-away militant organization, continues to reject Israeli existence, but with about as much hope of carrying through that rejection as nutty Texans have of one day being their own state again. It's an idiot's fantasy.
Israel, on the other hand, has brutally denied Palestinians' right to exist—not just in words, but in every reality that counts, by denying them a country of their own, a history, a culture, an identity (it's an Israeli fancy that Palestine and Palestinians as such have never and do not exist), by continuing to oppress, humiliate and kill them, as illegitimate military occupations usually do. Their homes are demolished, their properties expropriated, their lands diminished by the continued illegal colonization of East Jerusalem and the West Bank by Israeli occupiers still euphemistically but inaccurately referred to as "settlers." The euphemism is accepted practice in every American media, a complicity to injustice—and an overt bias—that goes unremarked, as do other distortions.
---
The Live Column
---
---
Palestinians, overwhelmingly civilians, have been killed at six times the rate of Israelis since 2000, and double the rate since the end of Israel's last bloodletting—the barbaric assault on Gaza at the end of 2008 and the beginning of 2009. Specifically, Israeli forces have killed 227 Palestinians since that assault, most of them civilians. Israeli civilians have murdered six additional Palestinians. In comparison, Palestinians have killed 16 Israeli civilians and four Israeli soldiers, for a total of 20 Israelis, a ratio of almost 12-to-1. The numbers alone are terrorizing, to say nothing of the human cost. But the American press still manages to portray the situation as a lopsided pity for a besieged Israel, its back against an imaginary wall.
One wall is there, of course. Israel built it around Palestinian portions of the West Bank, a wall no less sordid than the Soviet one that once divided Berlin. Israel hasn't needed to build a wall around Gaza. It maintains a blockade there by sea, air, tanks and infantry, creating, in the words of the Turkish prime minister, "an open-air prison." You can't blame Palestinians for saying: enough.
In a few days, Palestinians at the United Nations are going to call for a vote on statehood. They're turning the tables on 1948. Almost every nation on earth will be supportive except two: Israel and the United States. The Obama administration is putting on a strange spectacle as it tries desperately to avert that vote and convince the Palestinians not to do what every fiber of American principle ought to be supporting and celebrating for the Palestinians: a declaration of self-determination and independence. Obama's posse is arguing against evidence that the only just course is face-to-face negotiations, as if that would be nullified if Palestinians had their own state. Of course it wouldn't be: it would enable Palestinians to negotiate from a more equal position, an equality Israel dreads and has been denying them, with American help, all along. Besides, Obama came to power raising expectations that he would get Palestinians and Israelis to the negotiating table, ending eight wasted years under George W. Bush, whose lip service to the Palestinian-Israeli conflict was Obamesque.
The Obama administration is pulling its latest denial of Palestinian rights even as it's been backhandedly supporting the aspirations of the Arab spring and the overthrow of tyrannies in Tunisia, Egypt, Libya and Yemen, though you can't accuse Obama of being consistent on the matter. He talks a good game of condemning the Syrian regime's murders of its own people, but sends an envoy to kiss the ring of the Bahraini king who has been doing the same thing with his people. He looks the other way when Bahrain calls on Saudi tanks to help with the skull-crushing (understanding that most of Saudi Arabia's military is American-built and American-trained). The difference is that the United States depends on Bahrain to host the Navy's 5th Fleet in the Persian Gulf. And Obama continues to give Saudi Arabia, the Middle East's most repressive and backward nation—socially, politically, religiously—a pass.
Obama came to office portraying himself as Palestinians' best hope for independence. He's turned into just another obstructionist. He opposes Palestinian independence in part because he worries about losing the Jewish vote in Florida in 2012. How low his sights have fallen, though on that score he has the majority of the American public with him: the untenable contradiction between brandishing American ideals for everyone else while denying them for Palestinians is one Israeli import that remains recession- and reality-proof. The outcome will be ruinous, but self-inflicted.

Other Views on Palestinian Statehood: