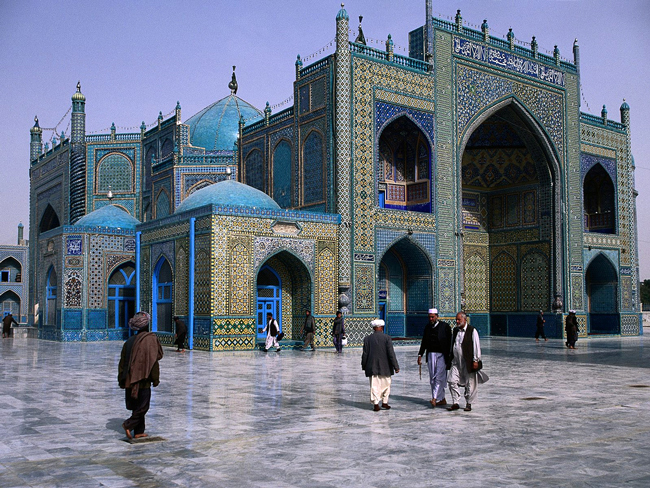 Terry Jones, the poser-pastor at Gainesville's Dove World Outreach Center—a libel on doves and outreaches the world over—is an ass. He is a bigot. A racist. A chauvinist. As people who manage to be any of those things tend naturally to be as well, he's a tribute to ignorance in an age that no longer excuses ignorance. It's unfortunate that he's also a Floridian. He gives this state, which needs no extracurricular help in sweating ignorance, a rare, undesirable place at the top of the nation's state rankings, in this case in matters of hate.
As the home of hate groups, Florida actually ranks third, according to the Southern Poverty Law Center's tabulations. That's without counting Jones's alleged church or its disproportionate effects on like-minded fanatics. On Friday, after attending so-called prayers of their own, a mass of Muslim mad men poured out of the Blue Mosque in northern Afghanistan's Mazar-i-Sharif and massacred seven United Nations workers and five Afghans. They were "protesting" Terry Jones's putting the Koran on trial and burning the book in a public display of idiocy in Gainesville, home to the University of Florida no less, on March 20.
The Blue Mosque is one of the most beautiful mosques in the world, a 600-year-old work of art and a legacy of Islam at its greatest. The mosque was a version of Islamic ecumenism, the work of Sunnis and Shiite artisans working together, when sectarianism wasn't yet the pastime of barbarians. At least not there. The artisans were contemporaries of Akbar the Great, the Mughal emperor next door whose version of Islam brought the Enlightenment to the subcontinent 150 years before northern Europeans caught on.
But history as a museum piece is bunk. So is religious idealism. For all the beauty and legacy of the Blue Mosque, now one of the Shiite world's most important pilgrim destinations, it did not stop whoever was leading Friday prayers this week from being far more the ass, the bigot, the chauvinist and the ignorant that Terry Jones is. On Friday, the Blue Mosque was the starting point of a bloodbath, and as such it became a blight on Islam, a place where enlightenment gave way to fanaticism, and fanaticism reveled in murdering innocent people in the name of a god no one should recognize as their own, if it is a god of human dignity.
To suggest that the Blue Mosque became a site for fanaticism implies that Mazar-i-Sharif and its Shiite province has been a religiously more civilized place than its Taliban competition to the south lately. It hasn't been. It is ground zero for the sort of Shiite family laws that make wives their husbands' endentured servants and conjugal rape an obscenity protected by law—and by the American soldiers dying there in its defense. When women tried to protest the new law in 2009, they were stoned and called whores. But let's not get lost in the maze. One obscenity at a time: The difference between Jones and that Muslim imam at the Blue Mosque is that the imam incited to murder, very successfully so. Jones did not.
Much as it bothers me to defend Jones, there is no comparison between what he did and what the Muslims of Mazar-i-Sharif did. None. And attempts at drawing such comparisons should be seen for what they are: attempts to make murder and mere words co-equals. That's the province of totalitarian thinking. It's the province of Islamists at their worst: the al-Qaeda types, the Taliban types. The Mazar-i-Sharif type.
I despise Jones and his acts. I nevertheless defend his right to commit them without reserve, just as I would, as we all should by law, defend the despicable behavior of others whose acts, in and of themselves, do nothing to physically—and in large measure, even not so physically—harm others, whether it's flag-burners or Ku Klux Klan and Neo-Nazi marchers or cartoonists who make fun of the prophet Muhammad or those vile Christians who brandish their anti-gay bigotries at the funerals of American servicemen, not to mention the far greater mass of vile Christians who vote en masse (and at mass) to demean gays to second-class citizens. Repulsive thoughts, repulsive acts, but deserving as much protection, if not more, as the more conventionally acceptable, uncontroversial motherhood-and-apple-pie thoughts of the masses. They deserve more protection because they are more susceptible to being banned by those who would control thought and belief at the inevitable expense of our collective freedoms.
You can be jailed in 11 European countries and Canada if you claim that the Holocaust did not happen, or if you display a swastika in Germany. That's preposterous. But it's their laws. It's thankfully not American law, where common sense is enough to put holocaust deniers in their place, and keep similarly militant stupidity in perspective.  For all his idiocy, Terry Jones is still an American. Burning the Koran or putting it on trial are incendiary acts to a degree. But they are not acts that incite to terrorism or even incite to violence. That those murderers reacted violently to a YouTube video of Jones burning the Koran is a reflection of a folly that begins and ends with them, with their false beliefs and the distorted, inhuman values that enable them to kill innocent human beings over the burning of a book. Jones' acts in comparison are, in the strictest sense of the term, opinions about a book and a religion, and as such are deserving of the highest form of First Amendment protection, which protects religious and political speech more than it does, say, commercial speech. Beside making an ass of himself and his flock, Jones did nothing more than burn a bound stack of paper that happened to be the Koran. He did not kill. He did not intend to kill. He did not incite to kill. A Blue Mosque imam and his deranged disciple did all that.
---
The Live Column
---
---
Burning books—any book—is a despicable act. First Amendment protections aside, burning the Koran is no more, and no less, despicable than burning the Bible or Lolita or Slaughterhouse Five or those idiotic vampire books you see all over the place these days (which actually have more literary value as kindling than as text). The Koran has no claim to being more or less sacred than any other book. That claim is an invention, a construct, if not an outright conceit. Yes, the book represents the word of god to hundreds of millions. That does not grant it any special rights. And what hundreds of millions of people believe does not set the standard for the application of American law, or the protections afforded by the First Amendment. What Terry Jones does or is allowed to do can never be defined by what murderous fanatics in Afghanistan may or may not do because their belief system  is so perverted, their version of Islam so loathsome, that it enables the murder of innocent people over nothing more than their sense of indignation.
And here's the odious irony. Those fanatics prove Jones right. Their Islam is no religion of peace. It is a religion of hate, of repression, of slaughter. It is they who deserve no protection, no excuse, and certainly no defense, whether by any legal system or by American soldiers. Sadly, American soldiers are dying to protect those fanatics, that way of life. No one will pay the price for Friday's murders. That, too, is a blight on what the people of the Blue Mosque call Islam. Slandering the name of Islam is the least of it.
I say these things having also spared no occasion to speak in defense of Islam and against the still-growing legions of fools, in America especially, who would taint that religion with their coarse, broad brush, inciting bigotry and violence of their own. Islamophobia is a disease with many happy carriers. Just last month U.S. Rep. Peter King was elevating it to congressional-hearing legitimacy. But no religion is a monolith. To say that Islam is generally a religion of peace does not mean that sometimes, and in some regions of the world, more often than not, Islam is not a religion of peace, but a religion like any other: a refuge of scoundrels at best, of barbarians and murderers at worst. Christianity was the reigning champion of bloodletting for most of its history. These days, it's Islam. No room to quibble about it in the name of relativism. The death toll is all over Iran, Afghanistan, Iraq, the tribal, backward regions of Taliban-controlled Pakistan, the sword-happy legal system of Saudi Arabia, to name a few.
Those who murder in Islam's name deserve nothing but contempt and prosecution, if prosecution were possible in a land where fanaticism is law. Terry Jones deserves only contempt. If the law has any place in his regard, it is as his protector and defender, not prosecutor. We need not be proud of Jones. We should be proud of our laws, even, and especially, when they protect the likes of Jones.