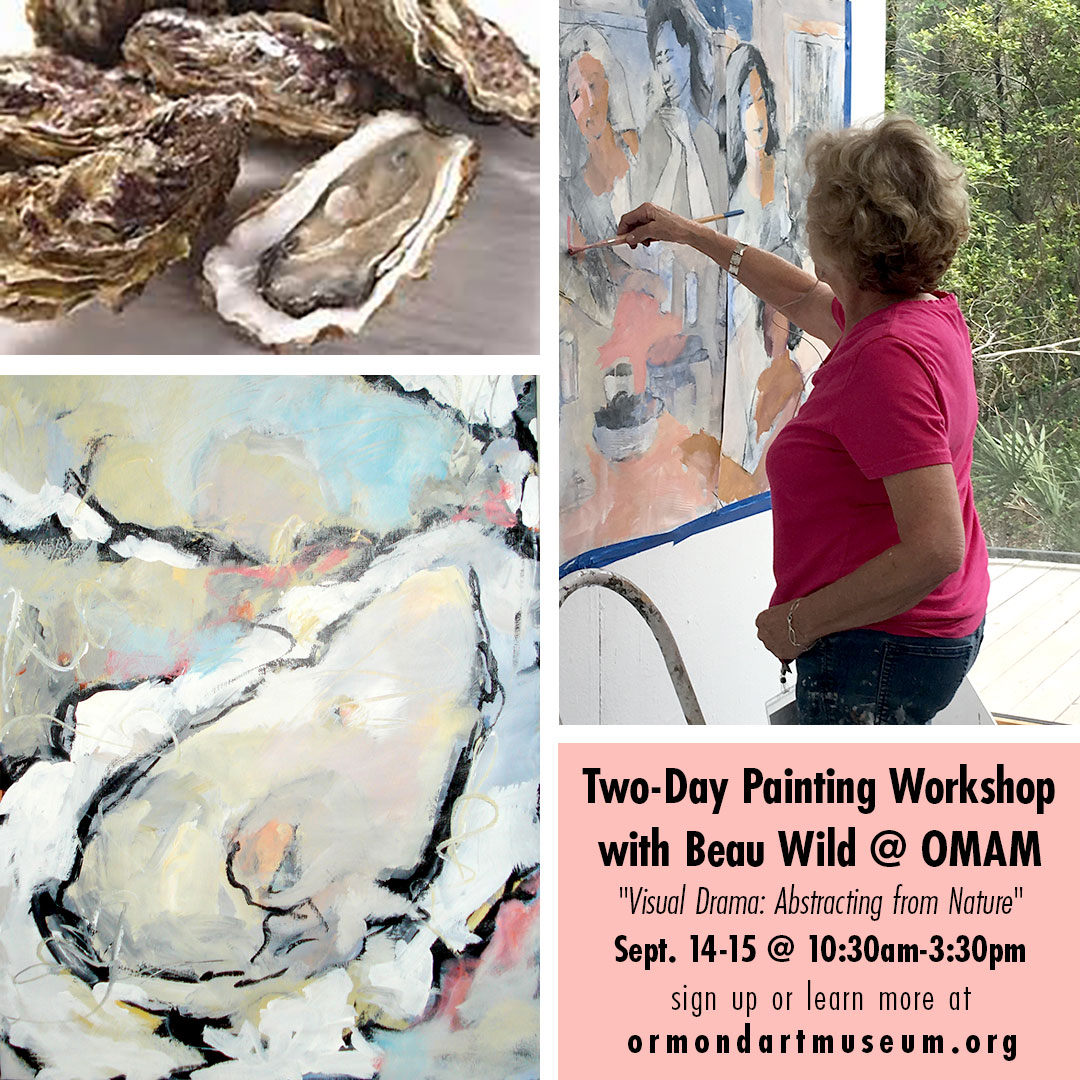 Painting Workshop: Visual Drama – Abstracting from Nature
Led by exhibiting artist and instructor, Beau Wild and open to artists of all levels, this two-day workshop will focus on celebrating and recreating elements of nature's inspirations in a more personal and emotional approach to art making. Participants will create multiple images through guided exercises and leave with several finished small paintings on paper and canvas. Workshop includes an inspirational walk through the Museum's gardens. Supply list provided; participants are responsible for their own lunch and art supplies.
Beau Wild is an award-winning artist and native Floridian. She was educated in occupational therapy at Tufts University and in painting at the School of The Museum of Fine Arts, both in Boston. Dual roles as therapist and painter spanned decades and each enhanced the success of the other. She returned to her childhood hometown of Daytona Beach in 1983 after 22 years in New England. Since then, Wild has shown her work in art festivals, competitions and museums around the U.S. and in the U.K.