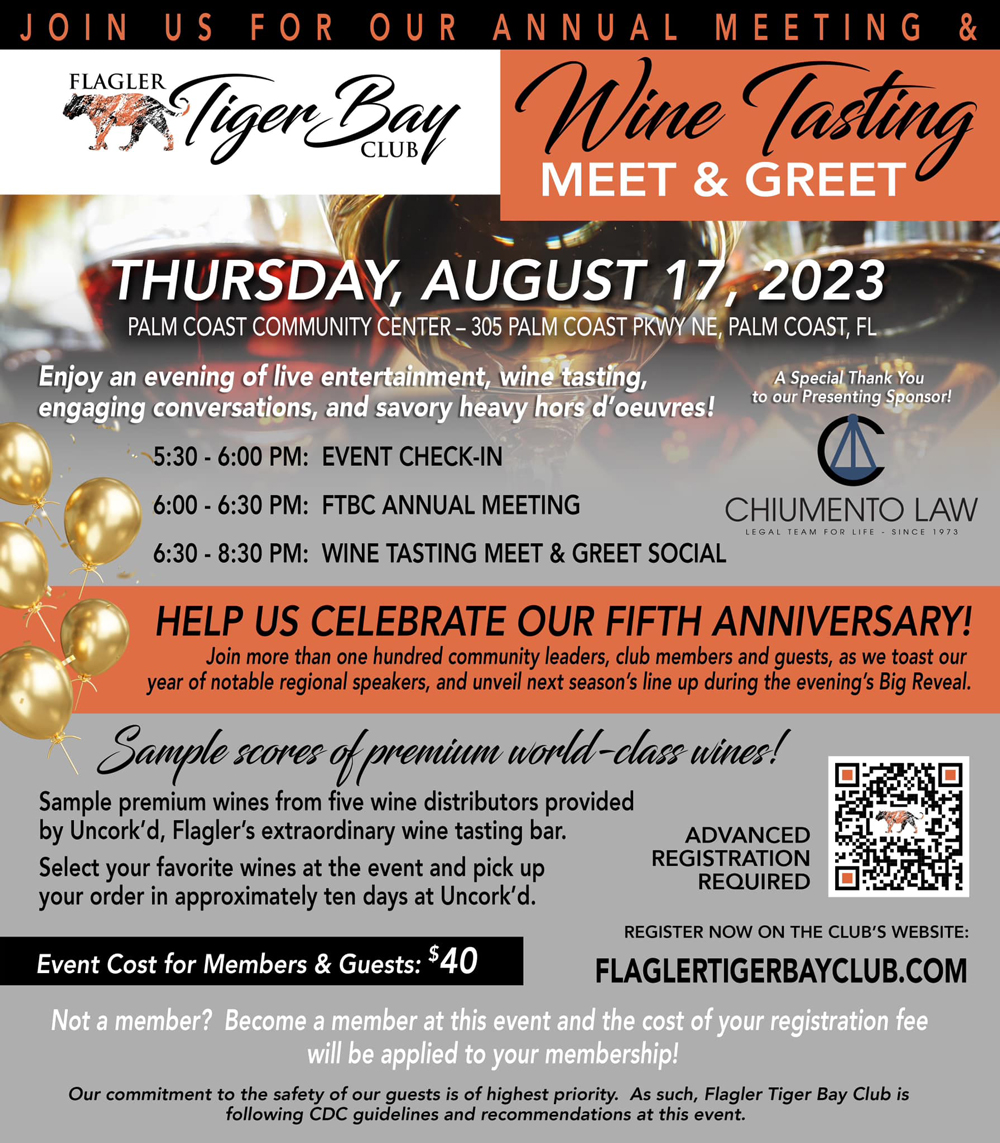 Flagler Tiger Bay Wine Tasting Meet & Greet
Flagler Tiger Bay Club's fifth annual Wine Tasting Meet & Greet at the Palm Coast Community Center, 305 Palm Coast Parkway NE, begins with check-in at 5:30 p.m. and runs to 8:30 p.m.. The event celebrates five years fo Flagler Tiger Bay Club, and will look back at milestones that have made the Flagler Tiger Bay Club one of the most successful Tiger Bay Clubs in Florida while setting the tone for years to come. With thanks to Founders Greg Davis and Don Madden, who had the foresight to create a place where politics and civility are the standard, and the community can gather to discuss issues impacting our local community, state and nation. The event will include a big toast to outgoing President Davis, and the BIG REVEAL of the 2023-24 Speaker Series. Tickets: $40/Members
Future Members may apply their ticket toward their membership if initiated during the 5th Annual Wine Tasting Meet & Greet. Register today at www.FlaglerTigerBayClub.com.