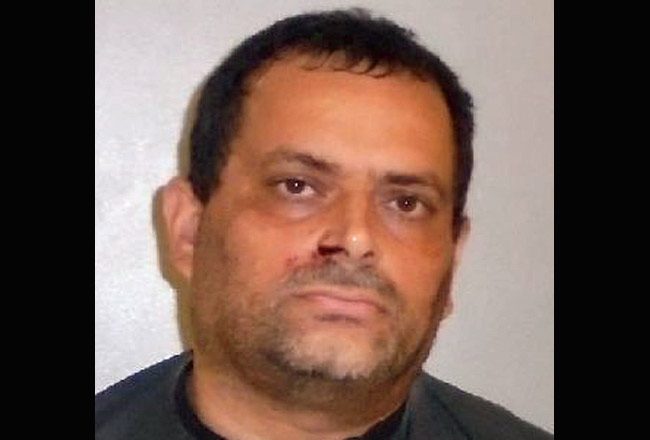 Cid Elliot Ramirez, a 47-year-old Palm Coast man is being held without bond at the Flagler County jail on more than half a dozen charges, including battery on his 74-year-old mother and assault on a Flagler County Sheriff's deputy, who sustained injuries to his eye and scratches to the face.
Deputies had been called to Ramirez's house at 108 Brushwood Lane in Palm Coast Friday evening after getting the report of an altercation between him and his mother. Ramirez had allegedly grabbed his mother by the face.
When deputy Jonathan Kuleski arrived at the scene, Ramirez "confronted" him on the front walkway of the house, according to his arrest report. There, while Kuleski "was in contact" with Ramirez, Ramirez allegedly punched Kuleski in the eye with a closed first, then "proceeded to scratch deputy Kuleski numerous times about his head and facial area. At one point, deputy Kuleski believed that [Ramirez] was attempting to gouge out his eyes."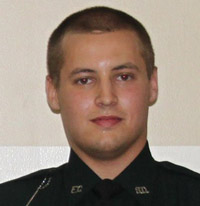 Kuleski took Ramirez down to restrain him. After the incident, Kuleski went to Florida Hospital Flagler for treatment and to determine the extent of his injuries. A sheriff's spokesperson today confirmed that Kuleski "has an eye injury and a followup appointment later in the week," and that he would be off duty until that appointment.
Ramirez, his mother told deputies, was "reportedly diagnosed with schizophrenia by his mother / victim," according to his arrest report. He was charged with three counts of battery on a law enforcement officer (a third-degree felony), two counts of aggravated battery on a law enforcement officer (a first-degree felony), battery on a person 65 or older and resisting arrest with violence (both third-degree felonies), and obstructing an officer without violence, a third-degree felony.
Ramirez and his mother had jointly bought the house on Brushwood three years ago. Kuleski marked two years as a deputy with the sheriff's office a month ago. He had previously been a police officer in Bunnell.