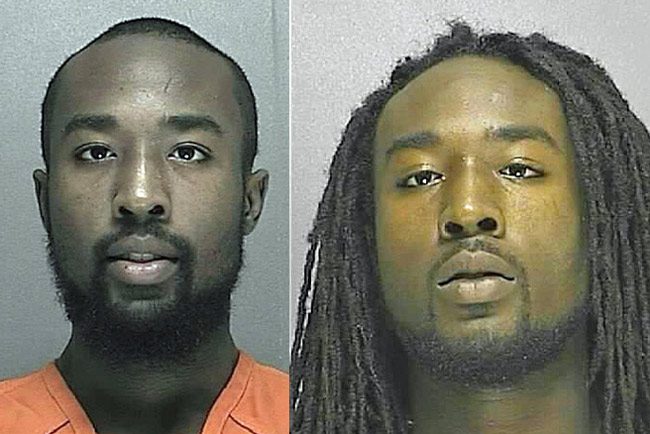 Alfred Wright has been arrested three times in the past five years in Volusia County, all three times on weapons charges—illegally carrying a concealed firearm, possession of a weapon on school property, aggravated assault without a firearm. Late Tuesday night, he went to Florida Hospital Flagler's emergency room with a gunshot to his thigh and claimed he'd been shot by an assailant and robbed of his wallet either in Palm Coast or in Flagler Beach.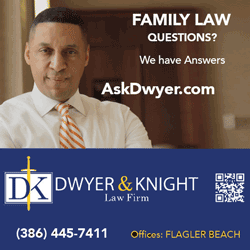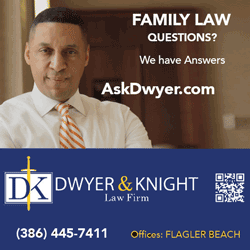 The Flagler County Sheriff and the Flagler Beach Police Department both investigated, with Flagler Beach taking over the investigation. But the investigation was closed in 24 hours even though the circumstances of the shooting were inconclusive, largely because of the conflicting stories Wright and his girlfriend, Alexis Gayne, gave police, and because police suspect the gunshot may have been self-inflicted, though no weapon was recovered.
Wright, a 23-year-old resident of Fleming Avenue in Ormond Beach, had a small-caliber gunshot wound in the middle of his right thigh. According to the account he gave a sheriff's deputy, he had been drinking all day and riding in his 19-year-old girlfriend's Ford Fusion, in the passenger seat, when sometime in late evening the pair went to Epic Theaters in Town Center. Somewhere in that neighborhood, Wright said he got out of the car to urinate, and when he got back in a light-skinned man approached him out of nowhere and pointed a chrome pistol at him, demanding his money and, for some reason, his pants. Wright said he complied, but then when Wright stood up, the alleged assailant shot him at close range.
Wright said he quickly got back in the car with his girlfriend and they drove to the hospital. Wright claimed he cut up his jeans to wrap up his leg (although Florida Hospital Flagler's Emergency Room is within a minute or two's drive from the area of Epic Theaters. Wright gave a similar account to a Flagler Beach police officer, who noted that Wright had been "partially incoherent and very disoriented," and that he was unsure where the incident took place, at one point suggesting it took place on the beach, at another that he and Gayne were somewhere on Belle Terre Parkway.
Gayne's account was different. She made no mention of coming to Flagler to see a movie, but that she and Wright were in Flagler Beach, on A1A, where they'd stopped to take a walk along the shore somewhere between North 3rd and North 7th Streets. She told cops that two unknown black men approached them and told Wright to "give me your shit," and that after Wright gave his wallet to one of the men, the man shot him, then the two alleged assailants fled north. The couple then drove to Florida Hospital Flagler without calling 911. Along the way, Wright his girlfriend said, cut up his jeans where he'd been shot and threw that part of his pants out the window.
She consented to a search of her car. There was no evidence of blood in the vehicle, though a bloody towel was part of the evidence at the hospital. A 5-inch knife was found in the center console but there was no blood on it, nor were other weapons or bullets found.
The bullet, the Flagler Beach police report notes, entered one foot above Wright's knee and exited just above the knee cap. The sheriff's deputy noted that "the angle the suspect [sic.] was shot is not consistent with the suspect directly facing him." The Flagler Beach officer concluded that the wound "appeared to have been from an accidental self-inflicted gunshot or gunshot from the unknown [assailant] at a very close proximity to Wright."
Neither Wright nor Gayne could give a description of the gun. The piece of jeans Wright threw out of the car window was searched for but not recovered.
It is possible, based on Wright's criminal history, that he had accidentally shot himself and, not wanting to face yet another arrest for having had a weapon in his possession, claimed he'd been shot. Both police agencies closed their case.