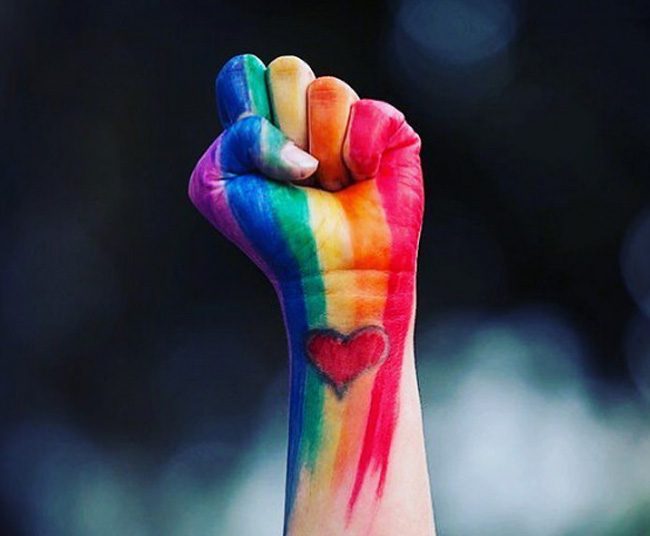 By Nancy Smith
Diversity isn't the good word liberals would have you believe. In reality, the majority of people on this planet don't want diversity, can't accept it in others, won't work with the problems it presents.
This isn't a new revelation for me or our large family. We have interracial couples among us. We have gays and lesbians. Actually, we overflow with diversity.
But it certainly is a large part of what horrified me about Sunday's massacre in an Orlando gay nightclub.
Each of our family members who walks a different path — some of the bravest people I know — has suffered one form of cruel intolerance or another, including physical abuse, in a society that doesn't love Cyndi Lauper's "True Colors" or the rainbow she sees any more now than it did in 1986.
I know they always believed they were safe together in their clubs. "We're LGBTs," my granddaughter often told me with a big smile. "Together, we can do anything."
Pulse was that kind of place. Where LGBTs could go without worrying whose footsteps were following, where acceptance and safety were givens from the minute they walked through the door.
But Sunday proved them wrong. It proved the LGBT community is still as big a target as it ever was. Maybe more hearts and minds have been changed since Cindi Lauper first saw those true colors in the '80s. But for some people, diversity in human behavior is a bow they will never, ever tie.
Turns out we've seen how vulnerable the LGBTs are.
Terrorism or homophobia? CNN asked Sunday. "The answer is yes. Both." My gay family members — maybe some of yours, too — have two fierce enemies right there, and frankly, loving them as I do, I'm terrified.
It turns out shooter Omar Marteen may have been motivated by both homophobia and Islamic radicalism. That should not come as a surprise. We've seen fundamentalist Islamic governments execute young gay men, and terrorist groups have done it in so many gruesome ways I haven't the stomach to write it here.
Add to this the fact that LGBTs are largely pacifistic; they don't pack guns, and people hunting them like Mateen know it. Are there easier targets?
I have a particular soft spot for Pulse because I know co-owner Barbara Poma's story. The club is her life. She established it in 2004 as a kind of sanctuary in honor of her brother John, who died of AIDS.
"It was important to create an atmosphere that embraced the gay lifestyle with décor that would make John proud," she said in a recent interview. "Most importantly, [we] coined the name Pulse for John's heartbeat — as a club that is John's inspiration, where he is kept alive in the eyes of his friends and family."
Poma's Facebook page tells us Saturday was Latin night at Pulse. Latin night always draws a big crowd — in fact, an estimated 320 people were still inside at 2 a.m. when the shooting started.
Poma posted these words against a black screen on the club's website Home page: "Pulse, and the men and women who work there, have been my family for nearly 15 years. From the beginning, Pulse has served as a place of love and acceptance for the LGBTQ community. I want to express my profound sadness and condolences to all who have lost loved ones. Please know that my grief and heart are with you."
I can tell you, after Sunday my fear for loved ones is on high alert. I sense big, fat targets now hang on other gay venues — other clubs, parades, celebrations, neighborhoods.
Mateen's father, Mir Seddique, told NBC News his son was not motivated by religion. Instead, he was "angered by the sight of two men kissing during a trip to Miami."
Don't kid yourself. Acceptance of diversity is nowhere near a done deal.
I wish I could end this column on a note of hope. But in the end, as strong and well-wrapped as I know LGBTs are at heart, I'm just a grandmother who worries about my "peeps." And I'm scared to death another Pulse lies ahead.



Nancy Smith is the editor of Sunshine State News. She started her career at the Daily Mirror and The Observer in London before spending 28 years at The Stuart News/Port St. Lucie News as managing editor and associate editor. She was president of the Florida Society of Newspaper Editors in the mid-1990s. Reach her by email here, or follow her on twitter at @NancyLBSmith.