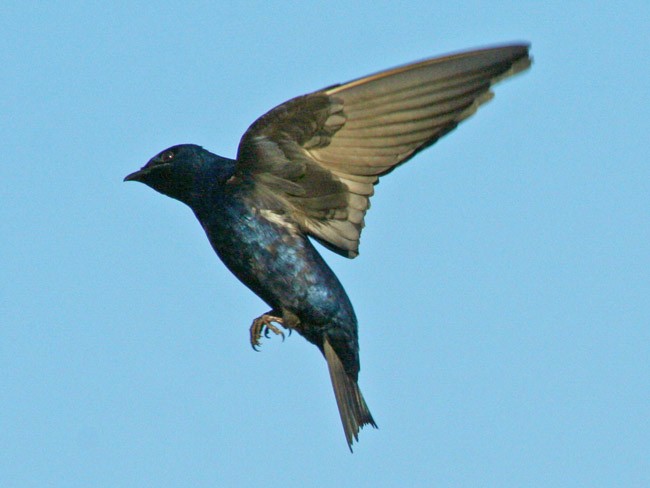 It was a matter of time before drones would go from rare curiosities to more frequent (and noisy) sights immediately overhead. Conflict could not be far behind. One such conflict developed on Palm Coast's Collingwood Lane last week between two neighbors who've had issues with each other for two years.
Bryan Streetman is a 47-year-old resident of 25 Collingwood Lane, parallel to Palm Harbor Parkway. He owns a drone he told police is federally registered. Philip Lowe lives next door at 29 Collingwood. Both properties front canal waters. Last Thursday afternoon Streetman was flying his drone in mid-afternoon when Lowe came out of his backyard with what appeared to be "an unknown type of gun" and said something not wholly intelligible to Streetman, according to a sheriff's office incident report. All Streetman heard was the word "shoot." He didn't know if Lowe intended to shoot him or the drone, he told police, and didn't know what kind of gun it was.
Streetman acknowledged, however, that Lowe never pointed the gun at him or in his direction. Streetman thought that Lowe was upset because he was under the impression Streetman was harassing birds in the area.
He was right. Lowe told a deputy that Streetman was harassing purple martins, a noble, assertive type of bird common east of the Rockies that makes its home amid human habitations. ("These birds are extremely courageous, persevering, and tenacious of what they consider their right," John J. Audubon wrote of the martin.) The martin is considered "secure" by the Nature Conservancy, though it's shown some unexplained population declines in recent years in some areas of the country.
Lowe told the deputy that Streetman had complained that the birds were "messing up" his property, and that Lowe was upset that his neighbor was trying to scare them away. Previously, Lowe told the deputy, Streetman had used a sound device to scare off the bird, and was required to stop using it by code enforcement. The drone, in Lowe's view, was a different way of "harassing" the birds.
But Lowe acknowledge saying that he would shoot the drone down. (The weapon was determined to be a pellet gun.)
Fish and Wildlife Commission officer Eric Meade said the birds are federally protected from being taken or hunted. If Streetman was chasing the birds with the drone intentionally, the officer said, it may be considered harassment of the birds, "but it would have to be witnessed and there would need to be established intent to harass," according to the incident report.
Both neighbors were given verbal warnings: Streetman was warned not to harass the birds, and Lowe was warned not to brandish a weapon that could be mistaken for a firearm. But no crime was determined to have occurred either way.
Incidents involving private use of drones have been increasing as as laws and rules have yet to gain currency with some drone users. There's been no drone-related legal issues in Flagler County as yet–no arrests–but there's been a few across the country. Last September a man was arrested for flying a drone within 50 feet of a Los Angeles Police Department helicopter. (Federal rules prohibit drone flights within certain distances of airfields, but that helicopter was on a search mission for a suspect). On Feb. 4, a man was arrested in Manhattan for operating a drone near the Empire State Building, because operating the drone created "substantial risk of physical injury to pedestrians," according to the complaint against him.
And in late January a man in Greenville, N.C., was twice arrested on felony charges for allegedly operating a drone near a helicopter flying in or out Vidant Medical Center, a hospital in Greenville.