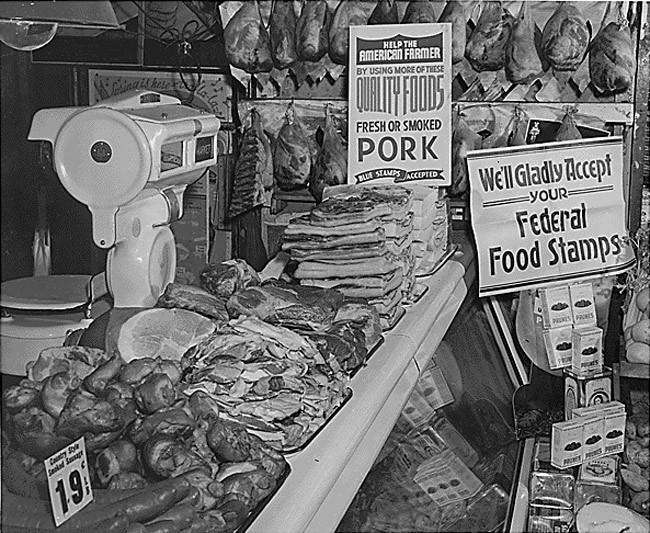 Note: Earlier today, Enterprise Florida, the state's public-private economic development agency,launched a $10 million global advertising campaign, at taxpayers' expense, branded "Florida–The Future Is Here." The campaign preserves the message of its previous incarnation under the banner of "Florida–the perfect climate for business" while re-emphasizing the state's focus on business friendliness.


By Chris Timmons
Raise your hand if you ever had an EBT card, or that is, been on food stamps. Whew! I am not alone.
In 2012, I was let go from a job I held for six years.
The economy was still recovering from the Great Recession, and being a working class fellow with no higher education (technically, just a ninth- grade education), I was a stellar candidate for a difficult road ahead.
Never having the inclination to use food stamps, even with a collision or two with homelessness before 2012, I submitted to the government Leviathan this time around.
It did not make me feel like a moocher. It did not emasculate me. It did not make me dependent.
When I found a job two months later, I stopped using the stamps. Simple as that.
Around that time, a record 44 million Americans were using food stamps. We all were in a rut. An aberration: a fair amount of those Americans were white, middle-class. The Silent Majority.
Now, again, food stamps are back in the news.
That's because President Barack Obama, who made a remark in his State of the Union speech that is now a popular "meme" on the Internet: "Food stamp recipients did not cause the financial crisis. Recklessness on Wall Street did."
Damn, right!

But now there is an effort afoot to return to the impossible standards of the 1996 welfare-to-work law (technically titled: "The Personal Responsibility and Work Opportunity Act of 1996").
Since early January, those able-bodied citizens (between the ages of 18 and 49) without children in 22 states can no longer sit on their duff (or some such canard about the poor) and receive unlimited assistance from the government.
In 2009, the federal government allowed states to waive the requirements of that 1996 law due to the recession.
The change means food stamp recipients will have to work 80 hours per month, or be in a work-training program for 80 hours per month in order to receive food stamps beyond a probationary three-month period.
One of those states is Florida.
This is the same state with a governor who has proposed giving big corporations "incentives" to bring jobs to the state. Most of us call this corporate welfare.
The governor wants the Legislature to approve $250 million to be used by the state's largest welfare dispensary, outside of the Florida Department of Children and Families, called Enterprise Florida.
Notice the first part of that name: "Enterprise."
According to the Webster Merriam dictionary, "enterprise" can mean "a unit of economic organization or activity" or "a systematic purposeful activity."
So there we have it, Florida's economy, as seen by Gov. Rick Scott, is organized around the activity of corporate titans (and their money: Super PACs need funding, you know). Let's not forget his $1 billion in proposed tax cuts for these same corporations.
Yet the people recovering from the second greatest economic downturn in American history are snubbed by their government.
Whatever happened to "government of, by, and for the people"?
No, this is the age of economic sloganeering: "Let's Get to Work!"
(It should be added: "Or Else!")
Now back to the president's statement: "Food stamp recipients did not cause the financial crisis. Recklessness on Wall Street did."
So why punish the people getting food stamps? Why punish them?
Over to you, Rick Scott.


Chris Timmons is a native Floridian, columnist, and a fellow with the James Madison Institute.