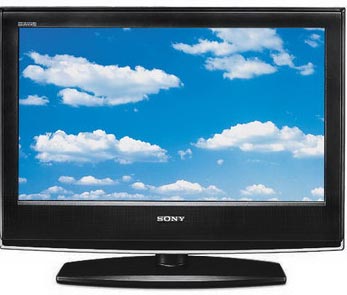 The following incident and arrest information was compiled using official documents, reports and affidavits obtained from government and law enforcement agencies. This feature is not inclusive. It is a sampling of reported incidents in the Flagler County area. Note: The U.S. legal system provides the presumption of innocence to those charged with a crime until guilt is proven in a court of law.
This page is updated every weekday or as warranted.

Burglary Results in Smashed-Up Flat-Screen
Two residents, a man and a woman, reported on July 14 that their house at 6 Royal Tern in Palm Coast was burglarized that day, after the alleged burglar entered the house from a rear west bedroom window. The burglar allegedly attempted to steal an LG flat-screen television but dropped it, smashing its front. The female resident of the house told an investigating deputy that she'd been involved in drugs, and was able to name some nine names that she used to hang out with, and that were known to steal, according to a sheriff's report. She also noted that this was the fourth burglary, with no relief from the sheriff's office. A canvass of the neighborhood yielded some results: One neighbor said she saw nothing while another saw a white male with a shaved head, wearing a red shirt and white shorts, quickly coming out of a silver vehicle, going to the front of the house in question only to get back in the car and leaving. About 15 minutes later, the neighbor saw the same white male return in a white SUV with another man, that one wearing shorts and a white shirts. The returning man walked to the front door, then went to the rear of the house. There was not enough evidence to lead to a charge against a specific individual, according to the report.
Larceny from an Unlocked Car
The 35-year-old resident of 19 Praver Lane in Palm Coast reported that sometime in the night of July 13 to July 14, someone stole her CD player and Bank of America keys from a Jeep parked at the house. The Jeep was not locked. A Flagler County Sheriff's deputy reported that the vehicle had already been contaminated by the resident by the time he got to the scene, making lifting reliable prints difficult.
Stolen SUV Tag
A 27-year-old woman at 76 Riverview Drive in Palm Coast reported that sometime during the night between July 11 and July 12, someone took the vehicle tag from the back of her black 2004 Saturn Vue. The tag number is Florida M31 0WS, with an annual registration decal number 09680416. Also allegedly stolen was a brown leather CD case containing 150 CDs. The Saturn was left unlocked overnight.
Debit Card Fraud While a Man Is at Florida Hospital Flagler
On July 12, a 61-year-old Palm Coast resident of Burroughs Drive lodged a complaint with the sheriff's office that someone had obtained his debit card information and stolen $370 from his Bank of America account. The resident said the withdrawal took place on May 27 at 601 E. Commercial Park in Oakland, Fla. The resident had been at Florida Hospital Flagler as an in-patient between May 24 and May 29, where, the resident said, no one had (or should have had) access to his card. The resident still had the card in his possession. The incident was reported to Bank of America and the card canceled.
Lost Wallet at the Epic
Late the evening of July 10, a couple who live on Palm Coast's Pelican Ct. went to see "Grown Ups" at the new Epic Theatre in Palm Coast's Town Center, specifically in theater #13. When they got home, they realized they'd lost a wallet. The cleaning crew didn't find the missing brown leather wallet, which contained $500, a driver's license, a fishing license, and several credit cards.