Flagler 911: The Live Crime Blotter
FlaglerLive | July 5, 2011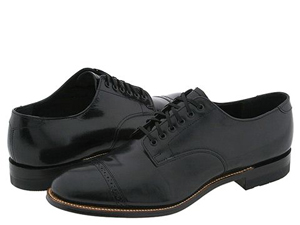 The following incident and arrest information was compiled using official documents, reports and affidavits obtained from government and law enforcement agencies. This feature is not inclusive. It is a sampling of reported incidents in the Flagler County area. Note: The U.S. legal system provides the presumption of innocence to those charged with a crime until guilt is proven in a court of law.
The previous crime report is available here.


Child Neglect in a Publix Parking Lot
Just before 6 p.m. on June 26, a deputy responded to the Publix parking lot located at 800 Belle Terre Parkway in Palm Coast in reference to a suspicious person later identified as Allison Rosensweig, 32, of 24 Rainstone Lane in Palm Coast. Rosensweig was inside Publix with one child, later identified as Anastasia. Rosensweig was reportedly "falling asleep and dosing off" on a bench inside the store, according to the sheriff's dispatcher. She then went to a black Dodge Durango and was putting the vehicle in reverse and back to drive over and over. When deputies spoke to Rosensweig, they reported that she appeared to be under the influence of an unknown narcotic. A deputy also "saw track markings on Ms. Rosensweig's arms which is consistent with the use of narcotics," according to the deputy's report. Caryn Pryor, the store manager, had earlier asked Rosensweig if she needed help. Rosensweig had told the manager that she was just tired and was waiting for someone to make her food. According to Pryor, Rosensweig could barely keep her eyes open and was weaving back and forth in an attempt to stay awake. She had just had one child with her, with whom she then walked to her car. According to the police report, Rosensweig then opened the driver side door and got into the vehicle, while her child was left outside the car, banging on the window, saying, "Mommy I can't open the door." The young girl finally was able to get in the car. Rosensweig put the vehicle in reverse and drive several times but did not leave the parking space.
The deputy noticed two children in the back of the vehicle. "I stated to Ms. Rosensweig that Publix only saw her inside of the store with one child," the deputy reported. The other child, the report continues, "was covered in sweat. Rosensweig said she hadn't driven to the store, but rather than her father, Joel Rosensweig, 60, had driven her, and that he was at Bamboo Creek, the restaurant. The deputy could not locate Joel Rosensweig there. Allison Rosensweig then called her father. When the deputy spoke to him over the phone, Joel did not appear to make any sense. But another Publix employee also stated that Allison Rosensweig had been seen with just one child when she was in the store. After a check of the store's security video, Rosensweig had entered the store at 4:50 p.m. and walked out at 5:30 p.m. At that point, Joel conceded that he was neither in Daytona Beach nor had gone to Bamboo Creek, nor had he dropped off his daughter. He was in Ocala. And he was on his way. Rosensweig was arrested for child neglect. She refused medical treatment at Florida Hospital Flagler. She was taken to jail and held on $5,000 bond. The sheriff's report noted that the temperature at 5 p.m. had been 83, and that the child in the car was left there with the windows rolled up.
Arson
A sheriff's deputy responded to 9 Zoeller Court in Palm Coast on June 25 in response to a fire alarm. Looking through the sliding glass door, the deputy saw smoke inside. Palm Coast's Ladder 25 entered through the back sliding glass door. The fire department then checked the residence and determined it was arson. The fire department also said there were papers and phone books on top of the stove that were smoldering and that there appeared to be some sort of accelerant that lead from the garage door to the stove. The stove and the area around it were damaged from the incident. In the back yard of the residence there was a garden hose that had burn marks on it but the area that the hose was laying on was not burnt (pine needles and grass) so it appears to have been old damage. The fire department stated that they have been at this address in the past for a small fire. A witness, who called 911 when she noticed smoke, said she did not see anyone around the residence and that the house has been vacant for about 8 months. The $76,000 house is owned by Stacy Thomas of Edgewater, and as of 2011. It was homesteaded in 2010, but no longer so in 2011.
Palm Coast Defrauded for a Pair of Zappos.com Shoes
On June 29, Brian Rothwell, purchasing manager for Palm Coast's city government, reported to police that the city was the victim of credit card fraud. On March 29, one of the city's SunTrust credit cards was used online to order a pair of men's shoes from Zappos.com, for $87.76. Rothwell discovered the buy on April 15, while checking the bank statements for the city. The city had not authorized the charge. The card is assigned to Ron Petrillo, who has always been in possession of the Visa credit card. No one associated with the SunTrust Bank credit card has given anyone permission or consent to make any purchase of this nature. The pair was shipped to an unknown address in New York City.
A 16oz Beer Can in a Child's Seat
A Flagler County Sheriff's deputy reports that on June 29, at 1:36 in the morning, she observed a gray Lincoln in the parking lot at 7 Old Kings Road North, unit 36. The vehicle had its head lights on and the engine running. The vehicle was in park but the gas pedal was pressed and the engine was revving. The report continues: "There was a white male that appeared to be sleeping. Sergeant Spath knocked on the window and got no response. After knocking a few times the male woke up. He opened the door and handed me his glasses. When the door opened I could smell a heavy odor of an alcoholic beverage. I also noticed his speech was slurred and his eyes were glossy. I asked him to step out of the vehicle. As he stepped out he had to hold onto the door to maintain his balance. As he shut the door he fell to the left side but was able to regain his balance. I asked him what he was doing in his vehicle in the parking lot and he said he didn't know. I asked him where he lived and he advised me he is from Florida. He then advised he currently lives in a town called Palm Coast. I asked him if he knew where he was at and he paused and then responded with "no I don't know." He called me sir a few times until he realized I was a female. The male provided a Florida driver's license and he was identified as Jeffrey Grant," 42, of Lancelot Drive in Palm Coast. He was given a field sobriety test and placed under arrest. Tested for alcohol content, his breath samples tested at .222, .249 and .233. The report continues: "I asked him if he was married and he advised he was not. I asked him if he had any children and he advised he did. I asked him if he would allow immediate family or relatives as passengers in a vehicle that he was operating in this present condition and he advised he would not. I asked him where he started from tonight and he advised his residence. I asked him where he was going and he advised his friends from out of town. I asked him if he knew where we made contact with him at and he advised yes at a bar. He advised he couldn't remember what it was called. […] He advised he couldn't remember what time that was. A 16 oz Busch Light beer can approximately 1/4 full still cold to the touch, was in plain view in the middle of the back seat sitting in a child's seat."
Car Break-Ins, I: At Fitness One
A deputy responded to Fitness One at 250 S. Old King Road in Flagler Beach on June 23, at 6:42 p.m., to investigate a car break-in. The left rear window of the victim's car had been smashed in while she was in the gym. Her purse, left in the car, was missing. The only item she could identify as missing was her purse, green/brown with a flower design and brown leather straps, which was located on the floorboard of the right rear passenger seat. Spare keys and a wallet containing approximately $30, credit and check cards, a driver's license and a library card were also among the stolen items.
Car Break-Ins, II: At Matanzas High School
The evening of June 23 at 7:30, a deputy was dispatched to Matanzas High School at 3535 Old Kings Road North in Palm Coast to investigate three vehicles with broken windows and items missing. Three women there reported their purses stolen after someone had noticed a shattered window on one vehicle, sending others to the parking lot to check their car. Wallets and purses were taken. Two of the victims were 38, the other, 17.
Other Burglaries, Larcenies and Petty Crimes
Damaged and stolen mailbox at 42 Filbert Lane in Palm Coast, sometime between the evening of June 27 and the afternoon of June 28.
Jewelry–rings and a watch–stolen at 8 Blyth Ct. in Palm Coast, sometime between late April and late June.
Credit card and car stereo stolen from a car parked at the Best Western on Kingswood Drive in Palm Coast on June 29.
$500 worth of coins stolen from a home at 4856 Walnut Ave. in Bunnell. The home had been broken into.
Some 300 pills from various medications reportedly stolen at a home at 12 Blairmore Place in Palm Coast on June 26, from a 79-year-old victim.
A $3000 iPod Touch stolen from an unlocked car at 36 Fenhill Lane in Palm Coast between the evening of June 26 and the afternoon of June 27.
A pulse oximeter (the little device you stick your finger in at a doctor's office, to measure oxygen levels) was reported stolen at the Care Here Clinic (Flagler County's employee clinic) at the government services complex, on June 27.
A Black Schwinn mountain bike with square handles was reportedly stolen at 86 Ryecliffe Dr. in Palm Coast between June 23 and June 24.
Solar lawn lights damaged, thrown and stolen at 34 Forest Grove Dr. in Palm Coast on June 24.
$30 worth of Florida Lottery tickets, a tool kit, a garage door opener and a GPS device stolen from a car at 22 Creek Bluff Run in Flagler Beach the evening of June 24. The owner wasn't sure if he'd locked his car.
A boy's style BMX bicycle of unknown make was reported stolen when parked outside CVS Pharmacy at 5151 Belle Terre Parkway on June 25 in the evening. The victim is 15.
BMX bicycle stolen from an open garage at 26 Round Mill Lane in Palm Coast the afternoon of June 26.
GPS and stainless steel prop, together valued at $1,000, stolen from a boat sometime between mid- and late June, at Tacoma Marine in Flagler Beach.
$400 stolen in a home burglary reported at 40 County Road 305 on June 23.


DUI Arrests
Mark B. Ryan, 55, Wentworth Ln., Palm Coast, June 28.
Jeffrey A. Grant, 42, Lancelot Drive, Palm Coast, June 29 (see above for details).