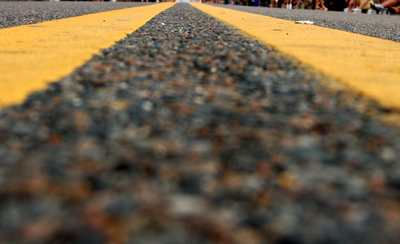 Austin McElroy, 61, had left his place of work at JT's Seafood Shack restaurant on State Road A1A Saturday night (Sept. 18) as he usually did: on his motorized bike. He didn't own a car. He'd worked at the restaurant as a dishwasher and prep cook for about four years.
JT's is located just north of 19th Rd. on State Road A1A, in the Hammock. McElroy's home is a few blocks away, a small place on Shady Lane North.
Just before midnight, Cathy Benevenuto, 58, driving a 1998 Toyota PK, with Dana Benevenuto, 55, in the passenger seat, was traveling north on A1A. McElroy, according to a Florida Highway Patrol report, was riding north in the southbound lane, just north of 19th Rd. He crossed over from the southbound lane into the northbound lane, according to the report, and was struck by the left-front side of the Toyota.
McElroy was taken to Florida Hospital-Flagler, where he was pronounced dead at 16 minutes after midnight, the morning of Sept. 19.
His next-of-kin had not been notified when the highway patrol released the report because none had been found. A colleague at the restaurant, where McElroy worked full time, described him as "great" and "awesome." A search for his relatives is ongoing.
McElroy's death was the second road fatality the evening of Sept. 18 on Flagler roads.
See Also: