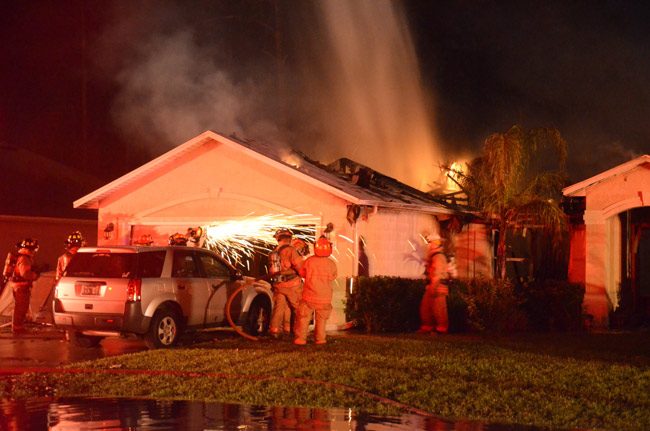 Even as the house at 20 Woodstone Lane was still ablaze, Palm Coast Fire Chief Mike Beadle didn't need long to figure out that the fire was "absolutely suspicious." A fire like that doesn't just start in the middle of a house with that much intensity. Seven or eight houses had to be evacuated after the fire broke out around 11 p.m. that night.
Beadle was right. A can of gasoline was later found in the living room, in the middle of the house. Carpeting the fire marshal had analyzed showed evidence of gasoline. The fire had been set intentionally, an investigation concluded–by the man who, that night, firefighters found sitting in a lawn chair in his backyard, watching the fire: Harold J. Pizzetta. Court papers would later indicate that he had burns on his body.
That was exactly four years ago, on Oct. 30, 2012. Pizzetta, 54 at the time, was the following year charged with arson, a first-degree felony, and insurance fraud–he'd filed a nearly $400,000 claim after the fire to recover damages–a third-degree felony. A warrant for his arrest, however, was not issued until Jan. 25, 2015. But it was not until Sunday night (Oct. 30, the precise four-year anniversary of the fire) that he was arrested and taken to the Flagler County jail, where he's been held since on $17,500 bond. His address was listed as 14 Weber Lane, the same address where he and his wife had lived for seven years before moving into the Woodstone Lane house.
He and his wife are still listed as the owner of the now-vacant lot at 20 Woodstone Lane, valued at $15,000. They had bought the house there in 2011.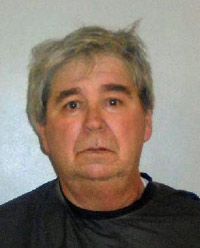 Pizzetta gave several different stories about the fire. He told firefighters that he was in the house when it suddenly combusted. Then he told them he was in the house when someone broke in and set the fire. In court papers, in a counterclaim as he was trying to get an insurance company to pay damages, he claimed he'd been asleep at the time of the fire, that he woke up tried to save his dog, and in the attempt got burned.
At the hospital he was found to have cocaine and Benzodiazepine, a Valium-like tranquilizer, in his blood. He and his wife Karen had been divorced since 1987, the investigation found, but were still living together until two weeks before the fire. Karen went to Mobile, Alabama, where she soon filed a complaint with local police because she alleged she was receiving harassing and threatening phone calls from Harold. She feared he would travel to Mobile and harm her.
The couple had had several reasons to call cops in the weeks before the fire: Karen was Baker Acted after attempting suicide with a gun, and Harold later claimed she had tried to shoot him.
He sent her several text messages that indicated he did not want her to get the house or any money. The last message he sent was: I have lived a wonderful life, you can have it all, God will take care of you." The investigation did not put a date on that message.