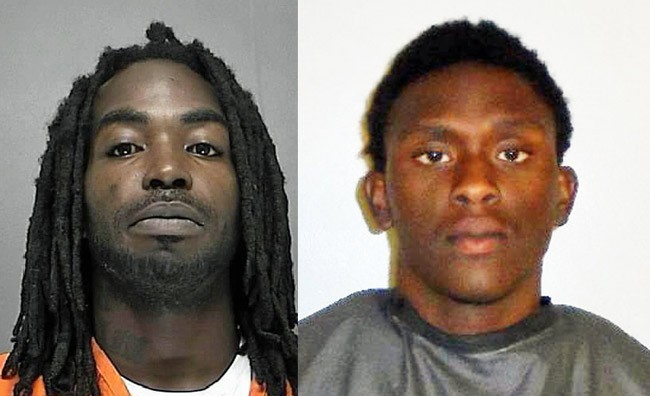 Even during the 911 call the dispatcher could hear several pops that sounded like gunfire in what turned out to be a dispute over a tax refund.
Flagler County Sheriff's deputies swarmed to the area of the shooting–Espanola Road, scene of another shooting two years ago, when U.S. Marshals shot and killed Corey Tanner, an unarmed black man who had been a suspect in a Bunnell shooting a month earlier.
Deputies were called to Espanola road just before 8 p.m. Monday. Several women had gathered at the intersection of County Road 305 and Espanola Road. Four told police that several people had beaten up and fired at Napoleon Lorick, a 33-year-old Daytona Beach native living at 72 Espanola Road.
The conflict traced back to a tax refund. One of the women who spoke to police, Sherlyn Lorick, 40, at 72 Espanola Road, told police that she'd done the taxes for her neighbor Tabitha Reeves, an 18-year-old resident at 142 Espanola. Reeves was due a $2,832 refund. But it had not arrived. Lorick had told her to call the IRS to figure out what happened. Reeves's boyfriend, Steve Boursiquot, a 19-year-old Brooklyn native who lives with Reeves at so-called workers' housing on Espanola Road, got upset and, according to Lorick, chased after Napoleon Lorick, beat him and shot at him.
Chelsea Johnson, 23, of Knox Jones Road in Bunnell, told police that Napoleon Lorick had come over to her grandmother's house, banging on the door and claiming that he'd been shot at over the tax issue. Later, when Napoleon Lorick had gone back to his house at 72 Espanola, Boursiquot and several other men (the numbers fluctuate from four to seven, depending on which witness related the account to police) assaulted him until pone of the women said she'd call the cops, only to be told that if she did, Napoleon would die that night. The fight escalated with Napoleon trying to run to safety and others allegedly telling Boursiquot to get a gun until Napoleon allegedly saw Boursiquot reach down to his ankle and retrieve a .22 revolver.
"Then, almost immediately," Boursiquot's arrest report states, "Napoleon heard at least one gunshot and a whizzing sound by him."
Boursiquot, who had a previous warrant for his arrest out of Flagler County, was handcuffed and soon charged for aggravated assault with a deadly weapon and battery. Boursiquot claimed to police that after confronting the Loricks, Napoleon said something that suggested he had stolen the money, so he charged Napoleon and a fight broke out.
Boursiquot told police he did not shoot the gun, according to his arrest report, and that he was going to plead the fifth: he did not want to answer more questions. Not much later, the alleged victim in all this, Napoleon Lorick, was himself arrested on a warrant from Volusia County–for marijuana possession.
It's not clear when the warrant was dated and deputies have no choice but to execute an arrest warrant: they did not issue it. What is clear is that earlier this month Volusia County de-criminalized the possession of small amounts of marijuana, raising questions about the validity of Lorick's arrest. (Lorick's last arrest in Volusia County dates back to 2013, again on a minor pot possession for which he would not face criminal charges, under the new ordinance.)
Flagler County Sheriff Jim Manfre, too, is seeking to de-criminalize pot possession in small amounts, though that initiative is only crawling along in the county and has yet to have a hearing before the county commission.
Nevertheless, Lorick remains at the Flagler County jail tonight on that warrant. Boursiquot, too, is being held–on $6,000 bond.