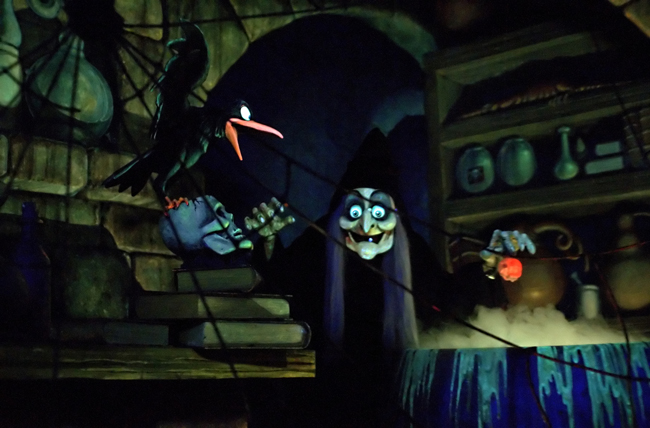 Predicting anything at any remove is like forecasting the weather. Anyone can do it with a measure of accuracy. Which is why being a weather forecaster is, like politics, the priesthood or palm-reading, one of the last remaining astrological professions in good standing. You wouldn't be far off if you predicted that in 20 years January will still be relatively cold and July relatively hot, even if you figure in the fluctuations of global warming or the sweatier airs of its creationist deniers.  The trick is to say that on February 5, 2017, snow will fall in Palm Coast (assuming the city administration hasn't figured out how to make it fall in Town Center and charge for it). You have a one-in-who-knows-how-many chance of being right, but at that point it's just monkeying lottery-style. It's easier to stick with the astrological style. The odds are lower and practitioners, from Nostradamus to Reagan (Ronald, not Nancy), loftier.
Exhibit Gray: When The New York Times celebrated its 80th anniversary in 1931, it asked several luminaries of the period to imagine what life would be like 80 years hence—in 2011.
"To make an eighty-year forecast may be an interesting exercise," Henry Ford wrote, "first of the imagination and then of our sense of humility, but its principal interest will probably be for the people eighty years on, who will measure our estimates against the accomplished fact." Right on. But that's assuming Americans of 2011 still have an interest in facts. Most no longer do. As Bill Clinton recently put it, "I really felt like I was in a parallel universe during the election season in America this year. I have never been in such a fact-free environment in my life."
Ford hadn't predicted that one, though he was as influential in mass-marketing mass production as he was parallel universes. The biggest name in The Times' stable of seers in 1931, Ford went on to skirt the question about what the world would look like this year by producing five vague paragraphs with lines that, even then, should have had Times editors rethinking his inclusion in their gimmick. "Certainly there is today a wider and more intelligent recognition of the shortcomings of our civilization than at any previous period in this country," he wrote, "and that is a big step toward something better." Less than 10 years earlier, in his own newspaper—the Dearborne Independent—Ford, one of America's hot rod anti-Semites, had written explicitly what one of those big steps toward that "something better" would be:  the cleansing of America, where "the International Jew and his satellites, as the conscious enemies of all that Anglo-Saxons mean by civilization, are not spared."  Ford's writings were no secret to anyone, which is what makes his apple-pie heroism then and to this day so jarring. Kind of like a ride in one of those Ford Explorers that has a tendency to flip and kill whenever a tire burps. Then again The Times, Jewish-owned since 1896, had a strange blind spot to anti-Semitism until the 1950s. A July 2, 1944 story reporting the recent and impending murder of 750,000 Hungarian Jews commanded just 96 words (half the number of words in this paragraph) and appeared on page 12. On Page One, a two-column story about the July 4 holiday was busy celebrating how "packed trains and buses to New Jersey shore and near-by resorts in other states shattered previous holiday records."
---
The Live Column
---
---
Ford was senile by then, and had supposedly repented, slightly, though repentance to hypocrites is usually nothing more than a costume change. "The increase of knowledge means little without a corresponding increase of conscience," wrote the man who unconscionably spied on his employees, dictated their lifestyles, forced them to abandon their heritage in exchange for a paycheck and birthed the corporate Big Brother half a century before Orwell christened its feebler political version. Rebels were shown the door or played the flip side of what eventually became the company's Ford Tough logo: tough shit. "The seeds of 2011 are with us now, but who discerns them?" Ford wrote in the same brief article, presciently that time. We can look back on our recent past and ahead to 2011 in the safe knowledge that conscience, like fact, is no longer very high on the list of American anxieties. What's good for Ford is good for America.
Period luminaries forgotten today were more daring than Ford with their predictions for The Times, and ours. William Ogburn predicted that the population of the United States would be 160 million "and either stationary or declining," and that "poverty would be eliminated" (almost one in six American is poor now) though he did get one thing right: "The magic of remote control will be commonplace." This, of course, was the guy the president had appointed chairman of his Commission on Social Trends—President Hoover, naturally. It also explains Ogburn's other prediction, which paraphrases the GOP victories in the last mid-terms: "A slightly larger proportion of geniuses may be expected."  Republicans have always been good at forecasting their own ironies without quite grasping them.
The Times didn't strike out entirely. Arthur Compton, the Nobel-winning physicist, predicted the development of nuclear power, the globalization of communications, the creation of trans-national blocs like the European Union, China's rise on the world stage, and the daily-humbling fact that "science will no longer be a monopoly of the West." Compton did not, however, go as far as Rabbit Angstrom, John Updike's most famous character, who, 60 years later, cracked: "Thank God for the Orientals. Without these Chinese and Vietnam refugees, we'd be a nation of total idiots." Too bad that it'll be a few more years before the Asian vote neutralizes the reactionaries'.
Speaking of idiots: I made my predictions for 2010 last year. I'll be making my 2011 predictions later this week. That'll be part II of this homage to 1931's weather channel.