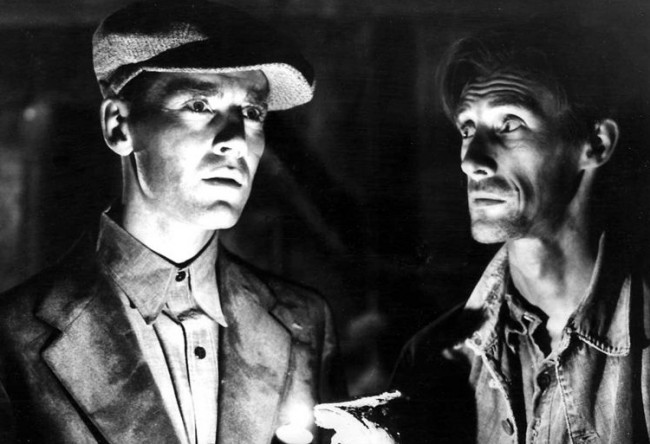 Around Christmas in 1981, Polish tanks spurred by the threat of a Soviet invasion rolled all over Poland to crack down on a huge insurgency led by Solidarity, the celebrated trade union. President Ronald Reagan responded at the time by condemning the crackdown, defending the right to strike and calling trade unions "one of the most elemental human rights."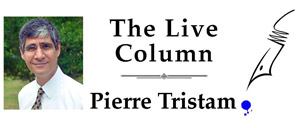 Maybe he was remembering his years as a union boss, back when he led the Screen Actors Guild. But Reagan's memory must have been slipping even then. Just months earlier he had himself responded to a strike by the nation's air traffic controllers by firing 11,000 of them, barring them from federal employment for life and busting their union after spending a good deal of time demonizing the organization as a threat to the American economy.
Clearly, it is the union-busting Reagan, not the union-admiring one, that Wisconsin Gov. Scott Walker and his supporters appealed to as they amassed some $46 million, most of it from out of state, to fight a recall election. Walker won last Tuesday. He did so on the strength of a single, central idea: that unions and collective bargaining rights are evil. His supporters claimed all week that the election is a preview of what we're about to see leading up to November. They're right. The Walker election is the latest illustration of a common theme in American politics when an "elemental human right" is turned on its head and used to stir prejudice.
We've seen the tactic used against women during the suffragette era, against blacks during the civil rights era (and through 300 years of slavery). We've seen it used against immigrants in waves since the founding of the nation. We see it used against gays, whose right to same-sex marriage was turned into a very effective tactic to get-out-the-homophobe-vote in 2004 and 2008. And of course we now see it used against unions and their collective bargaining rights.
Those rights aren't ever going to hurt you and me. They are a negotiating issue, not an economic issue. They give workers a stronger voice against bosses, slightly leveling a field disproportionately slanted toward management anyway. Labor unions have their excesses, their heavy-handed policies, their at-times expensive dues. But in the conduct of business, they can't hold a candle to the rapacity of companies that outsource workers, offshore profits, evade taxes, shirk environmental responsibilities and, as the crisis of 2008 showed us, would have wrecked the nation's economy absent government bailouts.
Labor unions demand job security, better wages, stable health and retirement benefits. Those are essential rights of the workplace, historically secured not by managers and owners, but by unions. Dues and strikes have been a small price to pay for the windfall benefiting all workers, nonunion workers included. Nut labor's day is over: It's 11.8 percent of the workforce (6.3 percent in Florida in 2011), down from a third of the wage-earning workforce in 1960.
Reagan started a new round in the war on workers in 1981. What the Wisconsin battle shows is that the war on labor, also an American tradition as old as bigotry, is as brutal as ever, despite what that war has left us with.
Have a look at the largest employers of the 1960s, when labor unions were at their strongest: GM, AT&T, GE, Ford, US Steel, Westinghouse, General Dynamics, Chrysler, ITT, International Harvester. All powerful manufacturing companies that literally built the nation and that the world depended on, and did it with well-paid union labor, whose retirees fill Florida (and Palm Coast) homes.
Look at the largest employers of 2010: Walmart, Kelly Services, the temp agency, McDonald's, Yum, the operator of KFC, Pizza Hut and Taco Bell restaurants, Target, Pepsi, CVS Pharmacy. Virtually all non-union companies that build nothing and pay their workers barely subsistence wages, but serve as the feedlots of consumers. That's not prosperity. It's economic obesity on credit. Those retirees will have neither pensions nor other means to afford retiring to Florida like their predecessors. Sure there's Silicon Valley and Apple innovations. But they use slave labor from abroad, where collective bargaining is as alien as a square meal. Maybe Florida Realtors can appeal to Bombay's and Shanghai's graying nouveaux riches.
So go ahead. Celebrate the demise of labor unions if you like. Ultimately, the demise you're celebrating is your own economy's. Congratulations. The evidence is all around.

Pierre Tristam is FlaglerLive's editor. Reach him by email here.