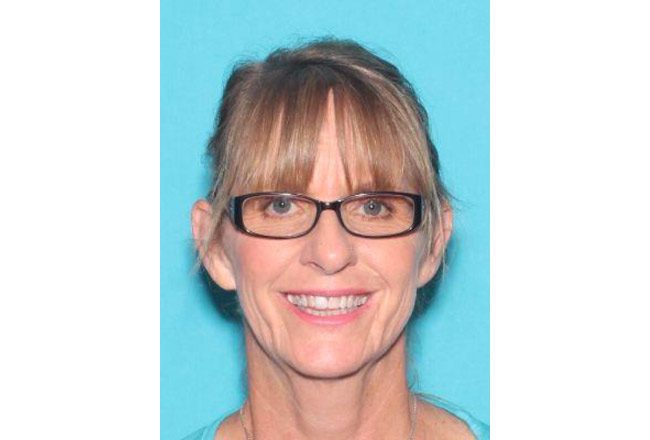 Edward Douglas Ratcliffe, the 73-year-old man who shot and killed himself Thursday afternoon outside the BP gas station on U.S. 1, just north of Princess Place Preserve, hours earlier had murdered his 54-year-old step-daughter.
The suicide took place in early afternoon. At 10:47 that morning, the Brevard County Sheriff's Office got a 911 call from a resident in unincorporated Cocoa, reporting the shooting of a woman. Deputies found 54-year-old Amy Mitchell in her Atoka Court home with multiple gunshot wounds. She was transported to a local hospital where she died.
Ratcliffe, the Brevard Sherioff's Office said, had driven from his Georgia home to Brevard that morning, shot Mitchell, then driven north through Volusia and Flagler Counties, finally pulling over just north of the Flagler-St. Johns County line as he apparently got off I-95 and parked his car at the BP gas station at the intersection with U.S. 1.
St. Johns County deputies got a call that a man was "despondent" and was looking to harm himself at the gas station. They converged on the station and attempted to keep him from shooting himself. They did not succeed. He had told deputies that he had shot his step-daughter–information that deputies withheld shortly after the shooting on U.S. 1 Thursday as they were investigating the claim.
"Ratcliffe," a Brevard Sheriff's Office release states, "was once married to the victim's mother and blamed the victim for the resulting divorce. It appears that Ratcliffe confronted the victim inside her residence where he shot her multiple times before leaving the area." The release adds: "Based on evidence collected at the scenes and comments provided by Ratcliffe, the agents consider Ratcliffe as the only person responsible for the victim's death."
Anyone who may have information about this investigation is asked to please call Agent Nick Walker of the Brevard County Sheriff's Office, Homicide Unit, at 321-633-8413 or CRIMELINE at 1-800-423-TIPS (8477). All calls to CRIMELINE are confidential and the caller may remain anonymous.
The earlier story is below.

Man Shoots and Kills Himself at U.S. 1 BP North of Princess Place as Cops Try To Stop Him
October 12–A man who said he was despondent over various issues shot and killed himself in front of the BP gas station and convenience store on U.S. 1 near the intersection with I-95, just north of the Flagler-St. Johns County Line, this afternoon.
Authorities are at the scene, investigating the shooting, after attempting to stop the man from taking his life. The body was in plain sight this afternoon, alarming drivers going in either direction. Two crime-scene vehicles were in front of the gas station. The victim's vehicle was being processed, as were other areas of the scene.
Cmdr. Chuck Mulligan of the St. Johns Sheriff's Office said the man "came into our county from South Florida somewhere, he made a phone call that he was despondent," and said he was "going to take his life."
A swarm of law enforcement units converged on the scene—one witness described seeing up to 20 patrol cars at one point earlier this afternoon—and officers had contact with the man and tried to talk him down, but were not successful. "When our deputies tried to stop him," Mulligan said, "he shot himself." He added there was "no threat to the public at all."
The identity of the man is not yet being released. "He alluded to the fact that he had done some things in another county," Mulligan said. "Legally criminally that's what we're trying to determine."
At least one other agency from south Florida is involved, maybe more will be, as they try to determine what had rendered the man so despondent and what the nature of the problems he was referring to happen to be. "A lot going on behind the scenes right now but right now all we have locally is a suicide," Mulligan said.