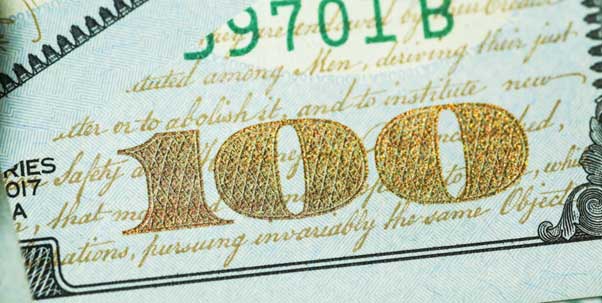 Are you looking for an easy way to make extra money on the side? Microloan investment may be the perfect option for you. It is a relatively new form of lending that has become popular in recent years, offering both borrowers and lenders great opportunities to earn more money. In this article, we will explore what microloans are, how they work, and why one might consider investing in them.
Microloans are typically small loans given by money loan app or organizations to borrowers who may not qualify for traditional banking products due to their low credit scores or limited income. These loans can range from as little as $100 up to tens of thousands of dollars, depending on the borrower's needs. The repayment terms are usually short-term, with interest rates ranging from 0% to 10%. This makes them an attractive investment opportunity for those looking to supplement their current income without taking on too much risk.
The beauty of microloan investments lies in their simplicity; all you need is some capital and access to potential borrowers. With minimal effort and research, investors can quickly start building a portfolio of profitable microloans while helping people achieve financial independence. Whether you're just starting out or want to add another stream of passive income into your life, microloan investment could be the answer!
Definition Of Microloan Investment
Microloan investment is an opportunity for individuals to earn extra money on the side. It involves lending small amounts of money, usually under $25,000, to entrepreneurs in developing countries who need capital to start or expand their businesses. This type of loan has become increasingly popular as it offers high returns with relatively low risk.
The basic idea behind microloan investing is simple: By providing a source of financing to these entrepreneurs, investors are able to help them fund projects that will stimulate economic growth and create jobs. In turn, they receive interest payments from the borrower over time. The rate of return depends upon the terms of each particular loan and can range anywhere from 1-15%.
For those looking to diversify their portfolio while making a positive impact in the world, microloans could be an attractive option. Not only does it provide a steady stream of income but also the satisfaction that comes with knowing you're helping people build better lives for themselves and their communities.
Benefits Of Investing In Microloans
Investing in microloans offers a number of benefits. Firstly, it can provide investors with an attractive return on their investments. The rate of interest for these loans is often higher than traditional fixed-income instruments such as bonds or savings accounts. This means that the returns can be quite substantial when compared to other forms of investment.
Secondly, investing in microloans also comes with a high degree of social responsibility. By helping entrepreneurs secure financing, you are providing them with the capital they need to create jobs and stimulate economic growth in developing countries. In addition, you may have the satisfaction of knowing your money is going towards something meaningful and worthwhile.
Finally, microloan investments offer a great deal of flexibility; you can choose how much money to lend and over what period of time (ranging from a few months up to five years). You're able to diversify your portfolio by lending smaller amounts across multiple borrowers while still earning competitive rates of interest each month. Investing in micro-loans, therefore, provides a low-risk way to earn extra income without having to commit significant sums of money at once.
Risks Of Investing In Microloans
Despite its potential benefits, investing in microloans is not without risk. Firstly, there's the possibility of default on payments; if borrowers fail to repay their loans, investors may lose some or all of their capital. Secondly, interest rates can fluctuate depending on economic conditions and other factors, so returns are never guaranteed. Finally, it can be difficult to assess a borrower's creditworthiness as they typically lack collateral or a credit score.
It's, therefore, important that prospective investors research the market carefully before committing any money. Investors should look for reputable lenders who have been operating for at least five years and check loan terms and repayment histories thoroughly. It's also advisable to diversify investments across multiple borrowers with different levels of risk – this will help spread out any losses incurred from defaults.
Ultimately, microloan investments offer an attractive opportunity for those looking to supplement their income, but caution must be exercised when selecting projects to invest in and managing one's portfolio accordingly.
Tips For Successful Microloan Investment
Now that you understand the risks associated with microloan investment, here are some tips to ensure successful and profitable outcomes.
Firstly, it's important to create a diversified portfolio of borrowers. This will help reduce risk by spreading out any losses incurred from defaults. When evaluating potential investments, look for lenders who have been operating for at least five years and check loan terms, repayment histories, and creditworthiness thoroughly. Additionally, consider investing in multiple countries or regions as this could provide more stability due to different economic conditions.
Secondly, research what interest rates other investors are getting – this will give you an idea of how much you can expect to earn on your own investments. Also, be sure to factor in fees such as administration costs when calculating returns, as these can have a significant impact on overall profits. Finally, keep up-to-date with market developments so that you can react quickly if needed and make informed decisions about your investments going forward.
By following these steps and managing your portfolio carefully, microloan investment has the potential to generate attractive returns while helping low-income communities around the world access financial services they wouldn't otherwise have access to.
Frequently Asked Questions
What Is The Minimum Amount Of Money I Need To Invest In A Microloan?
Investing in a microloan can be an attractive option for those looking to earn extra money on the side. But before you jump into this financial venture, it's important to understand what is required of you, particularly when it comes to the amount of money that needs to be invested. So how much do you need?
The minimum investment amount for microlending varies from lender to lender; generally speaking, most lenders require borrowers to invest at least $25 or more. However, some lenders may have higher requirements depending on their specific policies and objectives. It's also worth noting that if you decide to go with a larger loan, your interest rate and repayment schedule will likely differ as well.
Before making any investments, always make sure to read through all the details of the loan agreement, including fees and other applicable costs associated with the loan. Be sure to ask questions about anything you don't understand—it's important that you know exactly what you are getting yourself into!
TIP: Start small and gradually increase your investment amounts over time so that you get comfortable with the process and build up confidence in your ability as an investor. As your experience grows, so too does your capacity for risk-taking — allowing you to take advantage of bigger returns down the line!
Are There Any Tax Implications Of Investing In Microloans?
Investing in any financial instrument carries potential tax implications, and microloans are no exception. Before considering investing in a microloan, it's important to understand the tax consequences that may arise from such an investment. There can be both positive and negative effects of taxation on microlending investments, so it is best to consult with a qualified accountant or other professional for advice specific to your situation.
When you invest in a microloan, there could be several different taxes associated with your earnings. Depending on the type of loan, taxes could include income taxes—which would need to be paid when profits are made—as well as capital gains taxes if loans were sold at a profit. Additionally, depending on where you live and how long the loan was held before being sold, there may also be state-level or local taxes applicable.
The good news is that certain deductions may apply too; these will depend on factors like whether interest payments have been received throughout the life of the loan or what types of fees had to be paid out during its duration. It's crucial to understand all available deductions related to microloans that might help reduce taxable income; once again, consulting with a qualified accountant is recommended here.
Ultimately, understanding the possible tax implications associated with investing in microloans should not deter people from exploring this option as part of their portfolio diversification strategy. With accurate information about potential liabilities and available deductions, investors can make informed decisions about their investments without worrying about undue risk from taxation.
How Quickly Can I Expect To See A Return On My Investment?
Investing in microloans can be a great way to earn some extra money on the side. But how quickly you'll see a return on your investment depends on several factors, and it's important to understand them before making an investment. Here are three key things investors should consider when deciding how long their return will take:
1) The type of loan that you choose: Different loans have different repayment terms, so if you want to get your money back more quickly, look for shorter-term loans with higher interest rates.
2) Your risk tolerance: Some investments may offer higher returns than others but come with greater risks. If you're willing to take on more risk, then you could potentially make more money faster – but there's no guarantee that this is the case.
3) Market conditions: Microlending is still relatively new, so market conditions can play a role in determining the rate of return you'll receive. Keep an eye out for news about industry trends or changes in regulations that might affect your investment.
Knowing these factors will help give you a better idea of what kind of return to expect from investing in microloans and how soon you might start seeing them. Doing research into each option available to decide which one is right for you and researching current market conditions can help ensure your success as an investor.
Are There Any Legal Restrictions On Investing In Microloans?
Investing in microloans can be a great way to earn extra money on the side, but there are some legal restrictions that need to be considered. Are there any legal restrictions when it comes to investing in microloans?
There certainly could be, depending on your individual situation and where you live. In most countries, there is at least one regulatory body responsible for overseeing investments of this kind. It's important to check with the relevant authorities before embarking upon an investment strategy. Additionally, certain types of loans may not be available depending on where you're located or what type of investor category you fall into.
In addition to these potential regulations, many lenders have their own set of criteria they require investors to meet—these generally revolve around creditworthiness and financial stability. As such, it's essential that anyone interested in investing in microloans does their research first and ensures that they understand both the risks associated as well as the applicable legal requirements prior to proceeding.
Doing so will ensure that you're aware of all the details related to making a sound financial decision—which is key if you want to maximize your return while minimizing risk and ensuring compliance with any relevant laws or regulations.
Are There Any Online Platforms Available For Investing In Microloans?
Investing in microloans can be a lucrative way to earn extra money on the side. But before getting started, it's important to know if there are any legal restrictions or available platforms for doing so. Let's take a closer look at investing in microloans and whether there are any online platforms available for this purpose.
One of the best things about investing in microloans is that you don't need significant capital upfront, making them an attractive option for those looking to make some extra cash. With that said, here are three key aspects to consider when researching online platforms for investing in microloans:
Reputation – Make sure the platform has been around for a while and looks reputable
Fee Structure – Look into what types of fees they charge (e.g., transaction fees)
Regulation – Check their compliance with relevant regulations such as FINRA and SEC
It's also worth noting that many online platforms provide additional resources such as educational materials and customer service support. Knowing how to navigate these services can help investors maximize their return potential while minimizing risk. Additionally, certain sites offer tools like auto-investment features, which automate the process of selecting loans and setting up payment schedules – perfect for busy investors who don't have time to manually manage investments day-to-day.
In short, yes, there are plenty of options out there when it comes to finding an online platform for investing in microloans. Researching all factors mentioned above will ensure investors find a reliable partner that meets their needs and makes the most sense financially.
Conclusion
Microloan investments are a great way to make extra money on the side. Before jumping in, it is important to understand the minimum investment amount required as well as any tax or legal implications. Additionally, you should be aware of how quickly returns can be expected and which online platforms are available for investing in microloans.
Overall, investing in microloans can be an excellent option for those looking to diversify their portfolio and earn additional income without having to invest large amounts all at once. With the right research and understanding of the potential risks involved, investors can potentially reap great rewards from this form of alternative financing.
Ultimately, whether or not you decide to take advantage of microloan investments will depend on your individual financial goals and risk tolerance levels. With careful consideration and due diligence, however, taking part in this type of investment could open up new opportunities for achieving greater financial freedom.