When:
October 18, 2019 @ 3:00 pm – 4:00 pm
2019-10-18T15:00:00-04:00
2019-10-18T16:00:00-04:00
Where:
Stetson University Gillespie Museum, 234 E. Michigan Ave., DeLand.

Contact:
Karen Cole, director.
386-822-7330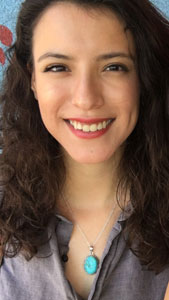 Surviving the Sixties Scoop in Canada: A Conversation with Barbara Bad Elk and Samantha Elk, Dakota Nation, 3 p.m. at the Stetson University Gillespie Museum, 234 E. Michigan Ave., DeLand. Barbara Bad Elk, a Native American of the Dakota tribe from Sioux Valley Dakota Nation, Manitoba, Canada, is one of 20,000 indigenous children taken during the era coined the "Sixties Scoop," a government program that "scooped" children from their families and communities with the purpose of placing them with white adoption families. Many children were abused and used as free labor or treated as in-house help. Today, the grown children are referred to as "Sixties Scoop Survivors" as many are suffering from post-traumatic stress disorder (PTSD), depression, addictions and other mental health issues due to severe trauma and abuse from forced separation. Now as adults, thousands continue to struggle in their daily lives from finding their families, culture, language and most importantly, themselves. Barbara's story of survival and life-long pursuit of identity, love, family, spirituality and hope is inspirational. She writes and speaks in memory of Sixties Scoop children who didn't make it home. Barbara's daughter, Samantha Elk, joins her mother in co-hosting an online radio program, "The Scoop," and writes and blogs about discovering cultural diversity in the United States. All events at the Gillespie Museum are free and open to the public unless otherwise noted.