When:
August 20, 2019 @ 5:00 pm – 7:00 pm
2019-08-20T17:00:00-04:00
2019-08-20T19:00:00-04:00
Where:
Palm Coast City Hall, 160 Lake Ave, Palm Coast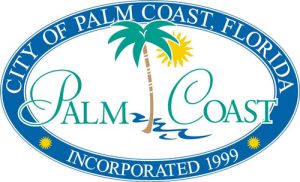 Palm Coast government hosts the second of two informational meetings on its enhanced stormwater management program from 5 to 7 p.m. at City Hall in Town Center. City staff will share details about the Master Plan now under way, explain the new approach being taken, and discuss immediate priorities for improving the drainage system. Fire Chief Jerry Forte will also briefly highlight hurricane preparedness efforts by the City and share some helpful take-away tips. Refreshments will be provided. The enhanced, comprehensive stormwater management plan to improve the drainage system city-wide launched this past spring, and projects will be ongoing for several years. The plan will address drainage issues resulting from an aging infrastructure and years of growth. The Master Plan takes a big-picture look at the swales, ditches, canals, water control structures, pipes, and drainage basins and how they work together to protect homes and businesses from flooding. New solutions will focus more on the ditches and freshwater canals and will have a greater long-term impact on improving the drainage system across Palm Coast. Attendees may enjoy Food Truck Tuesday in Town Center. Stormwater experts who will be on hand for questions, Customer Service technicians will be available to assist in providing updates to previously made swale requests and educate the public on Palm Coast Connect, the City's new citizen engagement tool. You can report concerns or access the growing Information Center – or you can register and track the progress of how your concern is handled. Palm Coast Connect is online at www.palmcoastconnect.com – and the free app is now available in both the Apple and Google Play App Stores.