When:
December 7, 2019 @ 10:00 am – 4:00 pm
2019-12-07T10:00:00-05:00
2019-12-07T16:00:00-05:00
Where:
Florida Agricultural Museum, 7900 N Old Kings Rd, Palm Coast.

Contact:
Tina Morrison
(850) 377-5603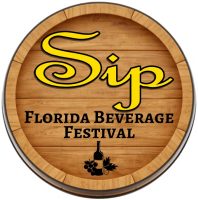 The Florida Agricultural Museum is hosting the inaugural Sip, a Florida Beverage Festival at 7900 Old Kings Road North, Palm Coast, from 10: a.m. to 4 p.m. The Sip Festival, in and around the cozy Caldwell Barn, will highlight an interesting variety of beverages produced in Florida, emphasizing the agricultural products used in the making. Sip is sponsored in part by Flagler County, Florida Farm Bureau and Florida Dairy Farmers, Inc. Kara Hoblick, Executive Director of Florida Agricultural Museum says: "Our mission is to preserve Florida's agricultural past, and secure its' future by educating the public through enjoyable experiences. The Sip Festival will enable its' patrons to sample a wide variety of award-winning Florida produced beverages, learn about the high quality agricultural products that go into them and meet the folks that are passionate about making them. And what better place to celebrate Florida beverages, than in the historic Caldwell Dairy Barn." The dairy barn was built in the 1920's and was a gift from the Caldwell/McCord family. It was moved here in sections from the Harwood Plantation northwest of Tallahassee and reconstructed on this site in the mid 90's.
Partnering with the Ag Museum, Flagler County has donated a two-night stay in the new two-bedroom cottage located on Pellicer Creek in the gorgeous Princess Place Preserve just 2 miles from the Sip Festival. The Ag Museum is offering a chance to win a Sip and Sleep package valued at $500 which includes 4 tickets to Sip, a 2 night stay at Princess Place Cottage, 4 trail rides and a gift basket with wine and 4 souvenir glasses. Drawing will be held on November 23 at the Walk Back in Time event at Florida Agricultural Museum. The Florida Sip Beverage Vendors featured in the inaugural 2019 Sip Festival are:
*Bluefield Estate Winery, Gainesville (Blueberry Wine, Muscadine Wine and Peach infused Chardonnay); *Code Rum, North Palm Beach (Rum and Rum Cakes);
*Fish Hawk Spirits, Ocala (Whiskey, Vodka, Rum, Absinth and Brandy);
*Lambeth Groves Juice, Vero Beach (Orange Juice and Grapefruit Juice);
*Manifest Distilling, Jacksonville (Potato Vodka Fall Harvest and Organic Gin French 75.)
*Moon Booch, St. Augustine (Kumbucha and Coffee);
*Moonrise Brewing Company, Palm Coast (Wild Comet Kolsch and Tidal Lock IPA Beer);
*San Sebastian Winery, St. Augustine (Rosa, Vintners Red, Cabernet Sauvignon, Pinot Grigio and Port Wines);
*St. Augustine Distillery, St. Augustine (Vodka Mule and Bourbon Old Fashion);
*St. Augustine Home Brewers Club , St. Augustine (Home brewed IPA and Stout Beer);
*Yaupon Brothers American Tea Company, Edgewater (Holly Tea);
This one-day family friendly festival will also have unique vendors, delicious food and free kids area. Music provided by VIP Entertainment from 10-1 and Marty McCarrick from 1-4. No entry fee, but $18 to Sip. Includes souvenir Sip glass and 11 tastings. Must be 21 to sample beverages with alcohol. This is a rain or shine event. Tickets may be purchased online until Dec. 6, at www.EventBrite.com. For more information, contact [email protected] or (850) 377-5603.