When:
February 3, 2020 @ 11:00 am – 12:00 pm
2020-02-03T11:00:00-05:00
2020-02-03T12:00:00-05:00
Where:
Courtroom 101, Flagler County Courthouse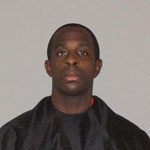 In Court: Cornelius Baker Death-Penalty Phase pre-trial, 11 a.m. in Courtroom 101, before Circuit Judge Margaret Hudson, at the Flagler County courthouse. Baker, 33, was convicted by a jury in 2008 for the 2007 murder of Elizabeth Uptagrafft in the Mondex woods. A jury recommended he be put to death in a 9-3 vote. Because the vote was not unanimous, a change in law in 2016, requiring a unanimous recommendation, led to a Florida Supreme Court decision remanding the Baker case for a new penalty-phase jury trial.
See: