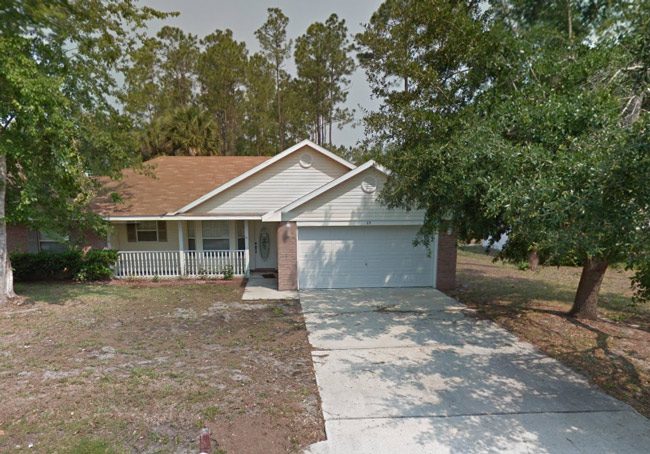 Late Wednesday night–it was 11:23 p.m.–43-year-old Edwin Cox was sitting on his couch when, according to a sheriff's incident report, "he heard several loud shots and glass break."
Someone had fired a gun at his house and driven off, with bullets found in the front of the house and in the garage door. Cox's 48-year-old wife was the only other occupant in the house at 65 Bronson Lane in Palm Coast. Neither was injured.
The sheriff's office sent investigators, including its Crime Scene Investigation unit, and checked the street for bullet casings: none were found. A neighborhood canvas was conducted and the neighbors said they did not see or hear anything.
"Investigators believe this is an isolated incident," a sheriff's release stated, noting that further information would be released when available. The incident report was heavily censored: investigators may withhold information when working on an open case.
Cox faced two criminal charges in 2015, including a felony battery charge (his wife was the victim) that was later downgraded to a first-degree misdemeanor, to which he pleaded guilty. He was then charged with violating the conditions of his pre-trial release and found guilty of that count as well last December.
The house at 65 Bronson Lane is under a different name–Cox's wife's maiden name–and is homesteaded.
If anyone has information about this incident or any crime that may have occurred in Flagler County, please call the Flagler County Sheriff's Office at (386) 313-4911. Or to remain anonymous, call Crime Stoppers of Northeast Florida at 1-888-277-8477. You may be eligible for a reward of up to $1,000.