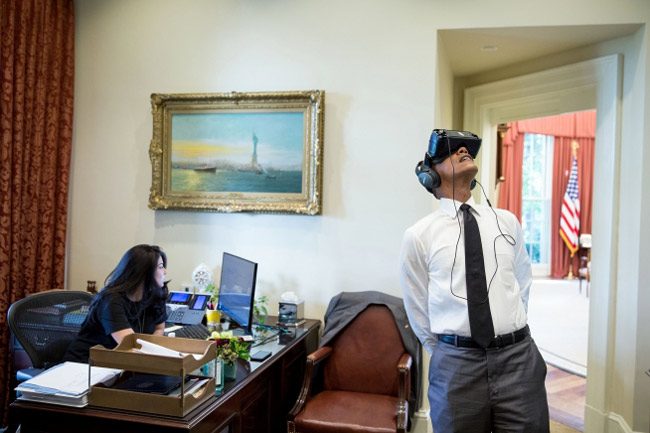 The morning of May 25, 1986, an Israeli plane painted over to look like it belonged to another country and whose flight plan had been fabricated landed at Tehran Airport with a cargo of four Americans traveling on bogus Irish passports and bearing gifts for Ayatollah Khomeini: two handguns, a cake in the shape of a key they'd picked up in Tel Aviv, where the plane had taken off, and a Bible inscribed by Ronald Reagan himself. The Americans included Bud McFarlane, who had been Reagan's national Security Adviser until a few months before, and Oliver North, then a lowly member of the National Security Staff (literally: his office was in the basement of the Executive Office Building near the White House, as he'd proudly tell a Senate committee in his break-out performance 14 months later).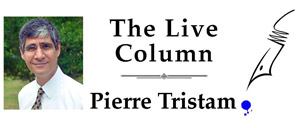 The four amigos were in Iran to continue secret and illegal negotiations with the Iranian government. McFarlane wanted the Iranians to release American hostages held in Beirut. North wanted to sell weapons to the Iranians and send the profits to Central America to help the Contras, a band of right-wing terrorists bent on overthrowing the left-wing Sandinista regime. The Contras were so despicable that Congress passed a law in the form of the Boland Amendment banning American support for them. The law specified that the Contras were to gain no help from "any nation, group, organization, movement or individual."
But Reagan loved those terrorists. He famously called them freedom fighters, and North always thought he and the president were above the law. (North was among the 138 members of the administration convicted, indicted or investigated for misconduct or criminal acts in the most corrupt administration since Ulysses Grant. Reagan played up his senility to avoid what would have been almost certain impeachment.) North figured he'd get around Congress and send weapons to the Contras anyway, and use the Iranians to do it, along with the help of a notorious Saudi playboy-arms dealer.
Reagan had told the American people in his best actor's voice how "America will never make concessions to terrorists," especially terrorists who hold hostages. But the Reagan administration had been in secret negotiations with Iran for a year before Reagan made that statement, and for two by the time North had landed in Tehran. In December 1985, Reagan had signed an authorization for three arms shipments to Iran. The background summary on the document justified the deal as the only way to "obtain the release of Americans held hostage in the Middle East."
As historian Sean Wilentz documented in "The Age of Reagan," his 2008 book, demolishing any post-mortem invention that the president had been clueless, Reagan not only knew that "only a few of us" were "in on it," in Reagan's words, but he knew that the cover-up was essential. "I won't even write in the diary what we're up to," Reagan wrote in his diary. It was not his brightest moment. But by then he was honing his best lies despite his best adviser's warnings. Secretary George Schultz had opposed the deal all along. "You cannot spend funds that Congress doesn't either authorize you to obtain or appropriate," he told the congressional panel investigating the scandal, words he'd presumably told Reagan. "That is what the Constitution says, and we have to stick to it." Reagan ignored him, and violated the Constitution.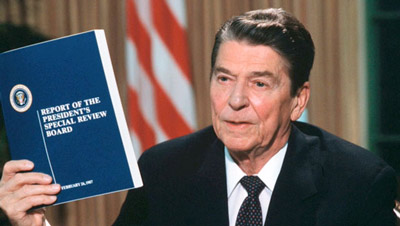 As for North's cake-and-Bible-bearing excursion to Tehran, Reagan had approved the trip 10 days earlier, even though he was officially supporting Saddam Hussein in Iraq's war against Iran. Remember that lovely sideshow only four years before Saddam invaded Kuwait and triggered America's miserable 20-year and latest of lost crusades in the Middle East? Of course the Iran-Contra deal collapsed and the secrecy was blown, triggering a constitutional crisis bigger than Watergate. Fourteen Reagan Administration staffers were criminally charged in that particular affair, 11 of them convicted, including North and Caspar Weinberger, the former defense secretary, though somehow Reagan escaped and technicalities or the first George Bush, who'd been Reagan's vice president and had approved of Iran-Contra all along, pulled a Ford-servicing-Nixon act and pardoned him and five others.
So goes the construction of mythology, the transformation of criminals, the president chief among them, into heroes. That's the kind of America somebody wants to grate us over with again. It was a different kind of weird when this week North, speaking on the Fox Fiction network of course, first boasted of being a better negotiator with Iran than John Kerry—never mentioning that Kerry was negotiating legally, whereas North was doing so as the future felon he was—then accused President Obama of "giving Iran everything." This from the man who went to Iran bearing gifts and TOW missiles. It wasn't his first "boiling hot piece of right-wing performance art," as Wilentz described North's 1987 congressional testimony.
North is among the latest rhetorical Contras recruited to spread the bogus story of a $400 million ransom the Obama administration paid Iran in exchange for three Americans detained there. But a ransom is a payment like North was promising the Iranians in 1986: weapons they're not owed, in exchange for money and the favor of releasing hostages. Obama was paying back money legally owed Iran since 1979. The timing may have looked suspicious. It was at most opportunistic. It got three Americans home, and it settled a debt that the United States had illegally held over Iran's head for nearly four decades. That's more than can be said for North's amateur hour in Tehran on behalf of Contras half a world away: compounding illegality with immorality, he was just channeling arms-sale profits to murderers.
We can disagree about whether the Obama administration's nuclear deal with Iran is a good one or not, or whether we should be negotiating with Iran at all (though if we're willing to call Saudi Arabia a friend—a more criminal, more repressive, more terrorist-financing nation than Iran has been—ignoring Iran is the juvenile-diplomacy equivalent of what the Cuban embargo had been). We can also disagree about the timing of the payments due, even the method of those payments. We can't disagree about the deal's legality and the debt owed.
But somehow in the alternate universe of reactionary inventions the United States would be better off staying above the law and sticking it to Iran, debt or no debt, presumably so we can prove a point, though I'm not sure what that would be at this point. Howling ransom has the distant ring of scandal, but only as a reminder of the only scandal there really was. Thanks to Reagan's lies and the first Bush's whitewash, the criminals got away. They're still rewriting history to the blinkers of their North star.


Pierre Tristam is FlaglerLive's editor. Reach him by email here or follow him @PierreTristam. A version of this piece aired on WNZF.