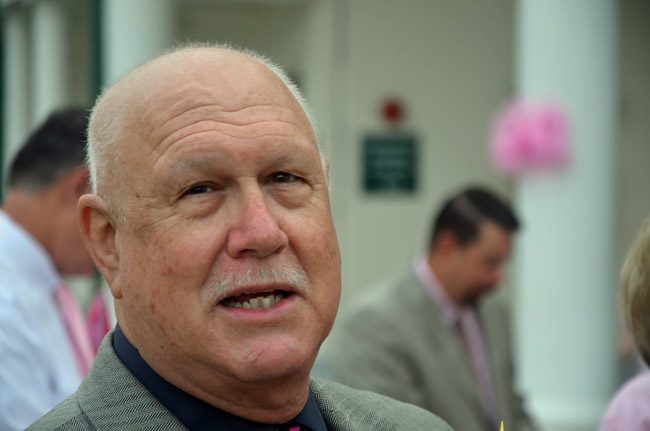 Four times in the last 15 years a local government board lost one of its members to death. Jim Holland in 2002 and Ralph Carter in 2005 died while serving on the Palm Coast City Council. Peter Palmer in 2009 died after less than three years on the Flagler County School Board. And last Friday Frank Meeker died in the middle of his term on the Flagler County Commission.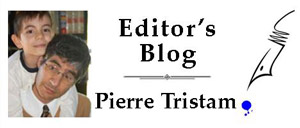 Of the four, Meeker had served the longest in local office, nine years, starting with five years on the Palm Coast City Council. He was also the youngest when he died at 61, and whereas others seemed to see their public service as capstones to their careers, Meeker always gave you the sense that he was only getting started. His death was cruel, untimely and unforgivable. But that's cancer, the planet's most indifferent mass murderer.
Some elected officials leave a much bigger void than others when they die in office. Palm Coast felt it when Holland died even though he served less than three years because the city's identity in many ways was Jim Holland. He was its civic soul and founder years before its incorporation.
Flagler County now feels the great void Meeker leaves behind because though he was no founder, he was a workaholic tactician. He picked his battlegrounds, collected some data, collected some more data, then got to work lobbying, arguing, traveling, debating and fearlessly changing his mind when necessary to get something done. He finally got frustrated in Palm Coast because the city manager there prefers council members to just wave pom-poms and praise his lordship. The county was more to Meeker's liking.
He could get busy there, and he did: the short-term vacation rental initiative that rewrote state law in Flagler's favor, finding a solution for decades of drainage problems in Marineland Acres, the famous midnight negotiations with the Salamander developer group at Hammock Beach resort, the Plantation Bay utility, the deal for the old hospital that became the sheriff's operations center: they all had the Meeker imprint, some more than others. And on some, he wore his agonized decision-making on his sleeves.
This is what I liked about Meeker best. He was a reporter's politician. He was immediately accessible, he spoke his mind, he did it unpretentiously and at great length—to this day he has by far the longest interview ever published on FlaglerLive, a novella of 12,400 words—and he loved debating ideas. He wasn't much different with constituents. I think he loved being challenged, too, because he had that competitive streak that kept him going, but it was competition without belligerence. He had his fangs, but he rarely showed them. He didn't need to. He was too self-confident for that. It's what helped him get things done, despite losses in his family and an illness that would defeat most people.
It's what convinced us that he would be around much longer, too. In one sense he will be, of course. The void he leaves behind will be felt for a very long time. I don't envy his appointed replacement. It's not shoes he'll be filling. It's an interrupted legacy that was just hitting its stride. We cannot imagine the loss to his family. But we'll know and feel the loss to Flagler at every meeting of the county commission, missing Frank Meeker in his prime.


Pierre Tristam is FlaglerLive's editor. Reach him by email here or follow him @PierreTristam.
Note:Funeral services for Commissioner Meeker will be held at 10 a.m. on Saturday, July 30 at Parkview Baptist Church, 5435 Belle Terre Parkway, Palm Coast. There will be a funeral procession from the church to Flagler Palms Memorial Gardens, 511 Old Kings Road South, Flagler Beach. The family will receive friends afterwards at the Flagler County Association of Realtors, 4101 E. Moody Blvd., Bunnell (not at the church, as previously reported). Arrangements are in the care of Craig-Flagler Palms Funeral Home. The Flagler County Commission will honor Meeker on Monday, Aug. 1, at 10:30 a.m. in board chambers at the Government Services Building in Bunnell.