Monday Briefing: Tropical Rains, Cottages at Princess Place, Library Expansion, Disney Cartoons
FlaglerLive | June 6, 2016
Today: Tropical storm conditions possible. Showers likely and chance of thunderstorms in the morning…then showers and chance of thunderstorms in the afternoon. Some thunderstorms may produce gusty winds and heavy rainfall. Locally heavy rainfall possible. Highs in the mid 80s. South winds 10 to 15 mph. Chance of rain near 100 percent. Tonight: Tropical storm conditions expected. Showers and chance of thunderstorms in the evening…then showers likely and chance of thunderstorms after midnight. Some thunderstorms may produce gusty winds and heavy rainfall. Locally heavy rainfall possible. Lows in the mid 70s. South winds 30 to 35 mph with gusts to 45 mph. Chance of rain near 100 percent. Details here.
Today's fire danger is moderate. Flagler County's Drought Index is at 230.
Today's tides: at the beaches, at the Intracoastal Waterway.
Today's document from the National Archives.
The OED's Word of the Day: qi, n..
The Live Community Calendar
Today's jail bookings.
Today's Briefing: Quick Links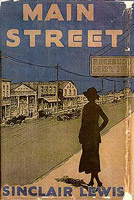 " "I'm afraid you'll think I'm conservative. I am! So much to conserve. All this treasure of American ideals. Sturdiness and democracy and opportunity. Maybe not at Palm Beach. But, thank heaven, we're free from such social distinctions in Gopher Prairie. I have only one good quality–overwhelming belief in the brains and hearts of our nation, our state, our town. It's so strong that sometimes I do have a tiny effect on the haughty ten-thousandaires. I shake 'em up and make 'em believe in ideals–yes, in themselves. But I get into a rut of teaching. I need young critical things like you to punch me up. Tell me, what are you reading?"
–Sinclair Lewis, from "Main Street" (1920).
In Flagler and Palm Coast:
Note: all government meetings noticed below are free and open to the public unless otherwise indicated. Many can be heard or seen live through each agency's website.
Schools on early dismissal today and Tuesday: Elementary schools release between 12:45 and 1:05 p.m., middle schools release at 11 a.m., and high schools at 11:30 a.m.

The Flagler County Commission meets twice today, first at 9 a.m. for a regular meeting and again at 1 p.m. for a budget workshop. At the 9 a.m. meeting, at the Government Services Building's board chambers, commissioners are expected to approve the final step before construction of controversial cottages at the Princess Place Preserve, as well as approve a policy loosening some of the grant oversight in the county-run Tourist Development Council. Commissioners may also amend the lease with Captain's Bait Tackle and BBQ at Bing's Landing, enabling the restaurant to expand by 800 square feet. The 1 p.m. workshop, at the Emergency Operations Center, is a continuation of the at-times contentious workshop on May 16 on the public library's plans for a new site, and the expansion of its existing site on Belle Terre and Palm Coast Parkway. The workshop will also cover other budget items such as the general fund and some non-general fund items.


Updated jail bookings and day and night shift incident summary reports are available here.
At Sheriff's Forum, 6 GOP Candidates Thump More Chests Than Manfre, and Few Ideas Clash: Because it was a Republican event, only the Republican candidates were invited to participate— Don Fleming, John Lamb, Jerry O'Gara, Rick Staly, Mark Whisenant and Chris Yates—though the one independent in the race, Thomas Dougherty, was also there, as was Larry Jones, the one Democrat challenging incumbent Jim Manfre. Manfre was not there.
Early-Morning Fire Demolishes House in Flagler Beach, 2nd Blaze in 2 Days in the City:
The first fire took place Saturday at the north end of town, at the hulking three-story, salmon-colored structure at the corner of 9th Street and North Oceanshore Boulevard. The second demolished a house in the 1500 block of South Daytona Avenue.
Walter Forehand, Hilton's Bartender and Flagler Beach's Ex-Leisure Director, Seriously Hurt in Bike Wreck: Forehand was trauma-evacuated by air to Halifax hospital in Daytona Beach, where he remains this morning, after wrecking as he rode his 2003 Harley Davidson motorcycle north on U.S. 1 in Palm Coast, almost immediately across from the junction with the north end of Enterprise Drive.
Lawsuit Against Palm Coast's Golden Corral Alleges Sexual Harassment of 17-Year-Old Girl: A local resident has filed a sexual harassment lawsuit against Golden Corral, the popular Palm Coast restaurant on Cypress Edge Drive, alleging that two employees there inappropriately and repeatedly touched her and suffered no consequences, forcing her to quit "because the work environment became intolerable."
Rick Scott on Being Trump's Vice President: "Pass": In the interviews Friday on CNN and CNBC, Scott said "no" when asked if he was willing to submit to the background checks and interviews that likely would be part of getting on Trump's short list of vice presidential candidates.


In Florida and in State Government:
Note: Some proceedings below can be followed live on the Florida Channel.

Tropical storm Colin: Gov. Rick Scott will take part in a briefing on Tropical Storm Colin and hold a media availability. (11:15 a.m., State Emergency Operations Center, 2555 Shumard Oak Blvd., Tallahassee.)
The Florida Transportation Commission holds a workshop and discuss issues such as the search for a commission executive director. (Monday, 1 p.m., District 6 SunGuide Transportation Management Center, 1001 N.W. 111th Ave., Miami.)
–Compiled by the News Service of Florida and FlaglerLive


In Coming Days in Palm Coast, Flagler and the Occasional Beyond:
♦ June 7: A 1:30 p.m. hearing is scheduled in the case of Anna Pehota, accused of second-degree murder in the shooting death of her husband on Sept. 23, 2015, in the Hammock. Her trial was scheduled for April 18, but her attorney, Ray Warren, was granted a delay so he could explore Pehota's memory issues, which could play a deciding role in the handling of her case. The results of that inquiry are to be the subject of this hearing.
♦ June 8: The Public Safety Coordinating Council meets at 8:45 a.m. at the Emergency Operations Center in the Government Services complex, behind the Government Services Building.
♦ June 8: Euro 2016 begins at 3 p.m. with a France-Romania match-up. France is hosting the month-long tournament, which features 24 of the world's best national teams. The final is on July 10.
♦ June 14: Dr. Bill Mefford, Faith Outreach Specialist for Americans United for Separation of Church and State, leads a discussion entitled "Religion and Partisan Politics Don't Mix," hosted by the All Flagler Democratic Club at 7 p.m. at the African American Cultural Society, 4422 US 1 North, Palm Coast. Call 386-447-7030 for best directions. This program is free, open to the public, all are welcome, no advance arrangements are necessary.
♦ June 16: The fourth annual commemoration of the largest mass arrest of Rabbis in U.S. History, an event that took place in St. Augustine on June 18, 1964, will be held on Thursday, June 16, at 7 p.m. in the Gamache-Koger Theater in the Ringhaver Student Center at 48 Sevilla Street in St. Augustine on the campus of Flagler College. The 90-minute event will include the reading of the letter written by the Rabbis in the Flagler County Jail and a video of the forum held with the surviving rabbis who gathered in St. Augustine in June, 2014. This event is free, all are welcome, no advance arrangements are necessary. Call (904) 819-6365 for best directions.


♦ July 5: A pre-trial is scheduled at 1:30 p.m. before Circuit Judge Matthew Foxman in Courtroom 401 at the Flagler County Courthouse in the case of Joseph Bova II, the man accused of first-degree murder in the killing of Zuheily Roman Rosado in an execution-style shooting at the Mobil Mart on State Road 100 in Palm Coast in February 2013. Pre-trail hearings have been frequently continued, however. Bova has been held without bond at the Flagler County jail since May 11, 2015, when he returned from a state psychiatric hospital.
♦ July 20: The Flagler League of Cities, a gathering of the county's mayors, meets at noon at Flagler Beach City Hall.


All U.S. Navy sailors in Japan are now banned from drinking alcohol: https://t.co/ykUpBiBEe1 pic.twitter.com/8TYNOYCgMN

— CNN International (@cnni) June 6, 2016
At least 7,000 Eritreans in Israel survived torture, rape in Sinai https://t.co/G5ygoc29d9 pic.twitter.com/i5GPyyndFD

— Haaretz.com (@haaretzcom) June 6, 2016
Falling birth rates could spell end of the West – Lord Sacks https://t.co/UWPrdrZW9n pic.twitter.com/qh5w3xqfRY

— Telegraph News (@TelegraphNews) June 6, 2016
Again, on Stephanopoulos this morning. If jobs come up, a reminder about the record: pic.twitter.com/75fDIwLxhL

— Paul Krugman (@paulkrugman) June 5, 2016
John Oliver brands Trump's crusade against "Mexican" judge the "definition of bigotry": https://t.co/GAIwp8VpNf pic.twitter.com/Eyjv9sFntZ

— Marlow Stern (@MarlowNYC) June 6, 2016
Why a lot of people have parentheses around their Twitter names all of a sudden https://t.co/8TayfRUAcI

— Vox (@voxdotcom) June 6, 2016


Fact-Checking the Knaves:



Palm Coast Construction and Development Progress Reports
The following is an update of ongoing permitting, construction and development projects in Palm Coast, through May 11:
<![if !IE]><![endif]>


Florida Agricultural Museum Summer Camps: Become a junior farmer at the Florida Agricultural Museum this summer! Junior farmers will learn about farm life, forestry, and Florida history. Participate in arts & crafts, farm animal care, Florida fauna/flora education, fun and games. Sessions are all 10 a.m. to 4 p.m., $175 per session and are as follows:
1st) June 7-9
2nd) June 14-16
3rd) June 21-23
4th) June 28-30
5th) July 5-7
6th) July 12-14


Road and Interstate Construction:
Paving operations to begin Sunday May 22 on Interstate 4 near Deltona and DeBary: Paving operations will require nightly lane closures on Interstate 4 (I-4) near Deltona and DeBary beginning Sunday, May 22. Westbound single lane closures will occur from 7:30 p.m. to 6 a.m., while eastbound single lane closures will occur between 7:30 p.m. and 6:30 a.m. The contractor may close two lanes at a time between 10 p.m. and 5:30 a.m. The contractor, Ranger Construction Industries, Inc. will begin with a deep milling operation in the westbound lanes near the Saxon Boulevard entrance ramps to I-4 westbound. That work will occur Sunday and Monday nights, May 22 and 23. Milling and resurfacing of the westbound lanes to the St. John's River Bridge will continue the remainder of the week. Additionally, the contractor will close the entrance ramp from Dirksen Drive to I-4 westbound on Wednesday, May 25, from 11 p.m. – 6 a.m. to remove barrier wall. The work is part of the Florida Department of Transportation's (FDOT) resurfacing project on I-4 from the east end of the St. John's River Bridge to Saxon Boulevard.


How Disney Cartoons Were Made
Previous Codas: