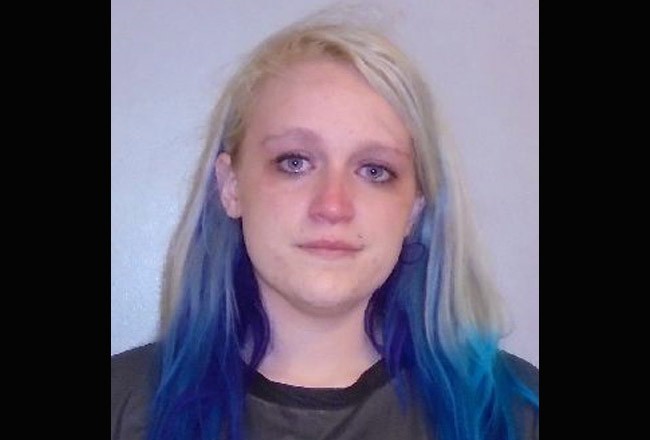 Sunday afternoon a Flagler Beach police officer was dispatched to the 600 block of South Ocean Shore Boulevard after getting a report that a woman was passed out at the wheel of her car. The officer discovered Tiffany Pond, 24, unconscious in the driver's seat, the car was running, the radio was playing loudly—and an infant was in the front passenger seat, unwatched.
The child had a cell phone charger cord wrapped around its neck twice, according to a police report, and a strong odor of alcohol; was coming out of the car—though how the officer could smell the alcohol is unclear: the officer describes how he then spent three minutes banging on the driver's side window to awaken the woman, unsuccessfully.
Because a child was in the car, the officer proceeded to open the door. Pond eventually woke up after the officer shook her arm. She had "large pupils, glassy eyes, and struggled to answer my questions," the officer reported. "The driver's side floor board of the vehicle was also wet and had a strong odor of an alcoholic beverage coming from it."
Pond, the report states, was disoriented and herself smelled of alcohol. The child, a girl, had soiled diapers. An open alcoholic beverage was in the center console. "It is unknown if the infant consumed any of the open alcoholic beverage and also unknown exactly how long the infant was uncared for," the report states.
Pond agreed to perform field sobriety tests. She did not do well and was arrested on a drunk driving charge. Two breath tests were conducted, yielding results of .177 and .179 blood-alcohol level. The legal limit in Florida is 0.08. The child was turned over to the woman's boyfriend. Pond, of 70 Locust Pass Run in Ocala, was also charged with child neglect, a felony, and taken to the Flagler County jail.