Monday Briefing: Matanzas Interchange Dedication, Bunnell Health, Kasich's Jekyll and Hyde Act
FlaglerLive | March 28, 2016
Today: Mostly cloudy in the morning then becoming partly cloudy. A 20 percent chance of showers. Highs in the mid 80s. West winds 5 to 10 mph. Tonight: Partly cloudy. Lows in the lower 60s. West winds 5 to 10 mph. Details here.
Today's fire danger is moderate. Flagler County's Drought Index is at 112.
Today's tides: at the beaches, at the Intracoastal Waterway.
Today's document from the National Archives.
The OED's Word of the Day: honky-tonk, n. and adj.
The Live Community Calendar
Today's jail bookings.
Today's Briefing: Quick Links


"Invoking safety and security to justify torture is like injecting religion into warfare: the higher purpose excuses the lower impulse."
–David K. Shipler in "Rights at Risk" (Knopf, 2012)


Note: all government meetings noticed below are free and open to the public unless otherwise indicated. Many can be heard or seen live through each agency's website.
Matanzas Woods Interchange ribbon cutting at 3:30 p.m. The ribbon cutting will be held at the western on-ramp from Matanzas Woods Parkway. The interchange will remain closed until after the ceremony, so those planning to attend should take the parkway, which will be open. The cost of the project was $12.6 million, most of it covered by state dollars.
The Bunnell City Commission meets in workshop at 6 p.m. to discuss city employee health care options. The city administration is recommending renewing the contract with Florida Health Care and Blue Cross of Florida. The commission then holds a regular meeting at 7 p.m.
Bombing Runs at Pinecastle Range in Ocala this Week
: Navy training schedules indicate live and inert bombing will take place at the Pinecastle Range Complex in the Ocala National Forest every day from March 28 through April 3, as follows:
Monday: 10 a.m. to midnight.
Tuesday: 10 a.m. to midnight.
Wednesday: 10 a.m. to midnight.
Thursday: 10 a.m. to midnight.
Friday: Noon to midnight.
Saturday: Noon to midnight.
Sunday: 8 a.m. to 3 p.m.
The telephone number for noise complaints is 1-800-874-5059, Fleet Air Control and Surveillance Facility, Jacksonville. For additional information, call (904) 542-2415/5588. For more details about the bombing, go here.
Campaign kick-off for Tom Bexley, currently the deputy Flagler County clerk of court, running to be the clerk in place of the retiring Gail Wadsworth, though Bexley, a Republican, so far has no opposition, either in the primary or from Democrats. The kick-off and fund-raiser is scheduled for 5 p.m. at the Black Cloud Saloon, 2551 North State Street, Bunnell.
Upcoming Tuesday: Entrepreneur Night at the Flagler Beachfront Winery, 7 p.m. Join fellow Flagler, Volusia and St. John's County startups, business people, investors and those folks who stand behind entrepreneurs in one way or another. This is a call to established and aspiring entrepreneurs alike. Free to attend. Sign up here.


Updated jail bookings and day and night shift incident summary reports are available here.
County Takes Dim, Caustic View of Palm Coast's "Efficiency" Push in Ambulance Services: The Flagler County Commission can't understand what exactly Palm Coast government is after regarding ambulance service in the city, nor are commissioners interested in doing the city's job, if the city is looking to lower its costs.
Florida's 4.9% Unemployment Rate Matches Nation's, Flagler's Nearly There, at 5.4%: If economists alone were speaking, Flagler County could be said to be nearing full employment: about 10 years after the first rumbles of the Great Recession, the county's unemployment rate in February fell to 5.4 percent, a level not seen since before the recession, and a level nearing what is generally recognized as full employment–when the number of jobs available roughly matches the number of job seekers, as zero unemployment is not considered realistic.
Scott Signs Medical Marijuana Bill for Terminally Ill, Enabling Experimental Drugs: The bill, which lawmakers approved this month, was one of 68 measures that Scott signed into law Friday. He also vetoed one bill dealing with a utility in Alachua County.
Flagler Beach Commission Denounces A1A Committee's Plan for Signs on Scenic Road: City commissioners angrily and unanimously rejected a plan by the A1A Scenic group, already under way, to install eight "directional" signs in the city without city involvement. Not a single resident spoke in favor of the plan. A1A Committee members pledged to redraw the project.


Note: Most proceedings below can be followed live on the Florida Channel.

Former U.S. Sen. and Gov. Bob Graham, D-Fla., will speak to the Forum Club of the Palm Beaches. (Noon, Cohen Pavilion at the Kravis Center, 701 Okeechobee Blvd., West Palm Beach.)
–Compiled by the News Service of Florida and FlaglerLive


In Coming Days in Palm Coast and Flagler:
Click on the links for more details: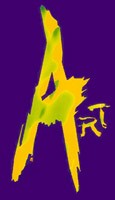 ♦ March 29: Museum curator Christina Katsolis, photographer A.J. Neste and architect Sean Palmer speak to students at Flagler Palm Coast High School starting at 11:50 a.m. at the Flagler Auditorium as part of Art Works, a Flagler County Art League-sponsored program for high school students interested in a career in the arts. The art league worked with the art department faculty to bring this new program to FPC students to learn about a variety of careers from artists, all former FPC students, who have turned their love of the arts into successful careers. Following formal presentations by each artist, students will have the opportunity to meet with the artists in small groups. Parents, city and county government leaders and school board members have been invited to attend the program.
♦ March 30: Resumption and conclusion of a hearing in the case of William Merrill, who is serving a 25-year prison sentence for manslaughter in the shooting death of his wife with an AK-47 in Palm Coast in February 2012. He is contesting his sentence. 2 p.m. Courtroom 401 before Circuit Judge Matthew Foxman.
♦ March 30-April 2: Florida Future Problem Solvers State Competition, to be attended by four to five Flagler County schools, at Doubletree Orlando Seaworld, 10100 International Drive, Orlando.
♦ April 1: The Friends of the Library of Flagler County celebrate the annual April Poetry Month by acknowledging the 2016 presidential election year. Poems by presidents or about presidents of the United States, from Washington to Obama, will be presented at 1 p.m. in the Doug Cisney Room and appropriate refreshments–that is, alas, no booze, no matter how drunk Nixon could get–will be provided by the Hospitality Staff of the Friends.
♦ April 2: Cheer at the Pier, a fund-raiser for the Flagler Beach Historical Museum, from 3 to 6 p.m. Call Virginia Giaramita for information at 386/299-8892.
♦ April 3: The Chamber Players of Palm Coast, under the direction of Paige Dashner Long, will present a beautiful concert at Palm Coast United Methodist Church, performing works by Haydn, Mozart, and Abel. This concert is free and open to all. will also include a special appearance by the Harmony Chamber Orchestra, the advanced orchestra from the Flagler Youth Orchestra Program, directed by Sue Cryan. At the end of the concert, the two orchestras will join together to perform Haydn's delightful Toy Symphony, complete with toy drum, ratchet, cuckoos, nightingales, quails, triangles and more. 3:30 p.m. at at Palm Coast United Methodist Church, 5200 Belle Terre Parkway. Details here.
♦ April 6: Moody Boat Launch to close April 6 through May 20 for improvements. Click for details.


♦ April 6: The Flagler County Republican Club hosts three speakers: U.S. Rep. Ron DeSantis, running for U.S. Senate (to replace Marco Rubio), State Sen. Travis Hutson and Rep. Representative Paul Renner, who are running for re-election. The meeting is scheduled for 6 p.m. at the Palm Coast Community Center, 305 Palm Coast Pkwy NE, Palm Coast. Registered Republicans, club members and their guests are invited to attend. A Q&A session will follow providing an opportunity for in-depth discussion. For more information, email Flagler County Republican Club President, Wes Priest, wes.priest@flaglergop.org or call 386-986-0317.
♦ April 6-10: Flagler County Fair, at the county fairgrounds, 150 Sawgrass Road, Bunnell. lots of rides, games, food, fun, shows, 4H and FFA exhibits, livestock shows and auction. Enter to win in the Home and Family Division (canning, baking, sewing, quilting) Art Division and Shoe Box Floats, and the Rock 'n RibFest the last three days of the fair.
♦ April 7: Tea At Tiffany's is the theme this year for an afternoon tea benefiting Arts In Education at the Flagler Auditorium from 3 to 5:30 p.m. This event will take place center stage for all to experience what it's like to look out at the auditorium from a performer's vantage point. The food will be prepared by Palm Coast High School's culinary students. Arts in Education helps support children in our community with scholarships, band camps, instruments needed, as well as other vital business skills. Ticket are $50 and can be purchased by clicking here. High tea attire is recommended.
♦ April 7-10: Rock'n RibFest at the Flagler County Fair: The annual event, sponsored by Flagler Broadcasting (owner of WNZF and Beach 92), presents a weekend of music, food and fun. County Fairgrounds, 150 Sawgrass Road, Bunnell.
♦ April 12: Anjali Anabel Tomerlin, a third grader at Imagine School at Town Center in Palm Coast who's written and illustrated her first book, will hold a book-signing at the Flagler Beach Public library from 4 to 6 p.m.
♦ April 13: Public Safety Coordinating Council meeting at 8:45 a.m., Emergency Operations Center, Bunnell.
♦ April 15: The Florida Ethics Commission will take up an administrative law judge's recommendation in the ethics case against Flagler County Sheriff Jim Manfre. 9 a.m.
♦ April 16: Flagler Beach will hold a victims' rights memorial at sunrise. The memorial ceremony honors victims and their advocates. It will be held at the end of the iconic pier. Please contact Victim Advocate Donna Kearney with any questions about the memorial at 517-2020.
♦ April 26: Sentencing of Waldemar Rivera at 1:30 p.m. in Courtroom 401, Flagler County Courthouse, before Judge Matthew Foxman. Rivera was found guilty on March 23 after a two-day trial of raping his then-13-year-old step-daughter two years ago. He faces up to 30 years in prison. He had declined a plea that would have netted him 10 years, and declined a judge's advice, after the first day of trial, to consider taking a plea.


A bombing in Lahore underscores the challenges of confronting extremism https://t.co/MwXaQtGuti pic.twitter.com/WIbXyZsvxS

— The Economist (@TheEconomist) March 28, 2016
John Kasich's old colleagues refer to him as Dr. Jekyll and Mr. Hyde https://t.co/2ryEcyotDS pic.twitter.com/d8WKME3SHB

— NYT Politics (@nytpolitics) March 27, 2016
Israeli soldier filmed killing wounded Palestinian finds support among Israeli politicians https://t.co/wOc3207rD8 pic.twitter.com/BJd1XLG5ou

— Mondoweiss (@Mondoweiss) March 27, 2016
How America sees guns, in one terrifying petition https://t.co/Ui7cXMamhc pic.twitter.com/ig7pH3x5iG

— indy100 (@indy100) March 28, 2016
Someone said something about the "corporate media" aligning itself behind Hillary. #ImWithHer pic.twitter.com/tIKGJp0ppA

— a duncan (@as_duncan) March 28, 2016


Palm Coast Construction and Development Progress Reports
The following is an update of ongoing permitting, construction and development projects in Palm Coast, through March 9:
<![if !IE]><![endif]>


Road and Interstate Construction:
Moody Boat Launch to close April 6 through May 20 for improvements: Flagler County's Moody Boat Launch will be closed April 6 through May 20 for improvements. "The scheduled upgrade will enhance the launch's usability in a number of ways," said Heidi Petito, Director of General Services. "The new system provides for ADA (Americans with Disabilities Act) compliance, minimizes docking difficulties caused by fluctuating tides, and new lighting will promote boater safety and security." The closure includes the Moody Boat Launch– located at 825 Moody Lane in Flagler Beach– the parking area, restroom, and dockage on the Matanzas River. It does not affect Betty Steflik Preserve and boardwalk. The scope of work includes dredging 1,650 yards of silt from the launch basin, thus improving navigability. The adjacent wooden docks will be replaced with an aluminum floating dock and gangway system. Additionally, the existing restroom will be replaced with an ADA compliant facility. Moody Boat Launch provides public access to the Intracoastal on the east shore, just south of SR100. The closest alternative boat launches are located at Herschel King Park on the west side of the river at 1000 Grady Prather Jr. Cove, Palm Coast, and Bing's Landing on the east shore at 5862 N. Oceanshore Blvd. in Palm Coast.
Forest Grove Drive connection to Palm Harbor Parkway to be closed starting Dec. 18: Effective Friday, Dec. 18, the City of Palm Coast will be closing the Forest Grove Drive connection to Palm Harbor Parkway. This road closure is required as part of construction operations for the Palm Harbor Parkway extension, which is currently under construction. Palm Harbor is being realigned and extended to connect directly with Matanzas Woods Parkway where it intersects with Old Kings Road. Message boards will be placed to advise motorists and other travelers of the upcoming change, and a public meeting has already been held for residents living in that area. Both the Palm Harbor extension and a separate extension of Old Kings Road are being built in preparation for the new Interstate 95 interchange to open next June at Matanzas Woods Parkway. As part of the projects, traffic patterns around Matanzas High School will be changing. One goal is to turn Forest Grove Drive back into a residential street as it was originally intended to be. The upcoming road closure of the Forest Grove Drive connection to Palm Harbor Parkway is part of that project. Forest Grove will be turned into a cul de sac on that end. Once the separate Old Kings Road extension is completed, in June 2016, the Forest Grove Drive access to the high school will be closed because it will no longer be needed. Instead, motorists and other travelers will get to Matanzas High School via the new signalized intersection at Matanzas Woods, Palm Harbor and Old Kings. For more information, please contact Palm Coast Communications Manager Cindi Lane at 386-986-3708 or clane@palmcoastgov.com.


Sergey Taneyev: Piano Concerto in E flat major, Mikhail Voskresensky piano
Previous Codas: