Tuesday Briefing: It's Election Day, Historic Flagler Takes the Bus Again, Food Trucks in Park, Voting for Einstein
FlaglerLive | March 15, 2016
Today: Partly cloudy in the morning then clearing. Patchy fog in the morning. Highs in the mid 80s. Southwest winds 5 to 10 mph. Tonight: Mostly clear. Patchy fog after midnight. Lows around 60. Southwest winds around 5 mph. Details here.
Today's fire danger is moderate. Flagler County's Drought Index is at 170.
Today's tides: at the beaches, at the Intracoastal Waterway.
Today's document from the National Archives.
The OED's Word of the Day: nemophilist, n..
The Live Community Calendar
Today's jail bookings.
Today's Briefing: Quick Links


Note: all government meetings noticed below are free and open to the public unless otherwise indicated. Many can be heard or seen live through each agency's website.
No school: Flagler County schools are on spring break all week.
Presidential Primary Election in Flagler and all of Florida, and Bunnell city election. In Bunnell, all registered voters are eligible to cast a ballot for the municipal election, with three candidates, including incumbents Elbert Tucker and Bill Baxley, in the running, along with Jan Reeger. In the presidential primaries, only Democrats may vote in the Democratic contest and Republicans in the Republican context. Independents do not have a vote, Florida being a closed-primary state. Find your voting precinct here.
The Palm Coast City Council meets at 9 a.m. at City Hall in Town Center. The council is expected to adopt, on second reading, a ban on so-called bottle clubs in Palm Coast (that is, drinking establishments where patrons bring their own booze). The council is also expected to approve a minor change to its financial reserves policy regarding its self-insurance fund.
The Flagler County Historical Society resumes its bus trips to historic and interesting county sites with Bill Ryan as your guide. The bus today leaves from the Holden House, 204 East Moody Boulevard in Bunnell, at 10 a.m. and returns at 2:30 p.m. The cost is $15 per person and does not include lunch at the Bull Creek Fish Camp. To make reservations or for information call 386-439-5003.
Flagler County's Centennial Committee meets at 1:30 p.m. in the third-floor financial services conference room at the Government Services Building in Bunnell. The committee will discuss t-shirts for committee members and an upcoming workshop with the county commission, among other items. The county is celebrating its centenary next year.
Media Panel: FlaglerLive Editor Pierre Tristam is part of a journalism panel at Flagler College, along with Melissa Ross, host-producer at First Coast Connect, Bob Longo, news director at WJAX 47/WFOX30, and Joseph White, publisher, editor, White Publishing Co. The panel is moderated by Flagler College's Tracey Eaton. 1 p.m. to 2:15 p.m, at the Gamache-Koger Theater, on the first floor of the Ringhaver Student Center, 50 Sevilla St., at Flagler College in St. Augustine.
Flagler Breakfast Club, presented by the Chamber of Commerce's Flagler County Young professionals Group, with guest speakers Joanne King, COO of Florida Hospital Flagler, and Darlinda Copeland, Senior vice president and COO of Florida Hospital Memorial Medical Center, 7:45 a.m. to 9 a.m. at Florida Hospital Flagler, inside the Educational Center at the South entrance of the hospital, 60 Memorial Parkway, Palm Coast. $10 for YPG members, $15 for others. To reserve, send an email to Jaclyn Miklos.
It's Food Truck Tuesday in Palm Coast's Central Park: Enjoy dinner served at food truck vendors located around the lake in Central Park from 5 to 8 p.m.
Upcoming: Motown Madness: A March 26 fund-raiser for the G.W. Carver Community Center in Bunnell. See the flier below for details.


Updated jail bookings and day and night shift incident summary reports are available here.
29% Have Already Voted in Flagler; Trump and Clinton Hold Commanding Poll Lead in Florida: In Flagler County, early voting ended Saturday, after eight days of early voting, with 9,516 voters casting ballots, and another 6,143 voting by mail. The total of 15,659 votes already cast, out of 53,500 registered Democrats or Republicans (the county's 20,500 independents may not cast a ballot) represents a turnout of 29.3 percent.
Flagler Unemployment Ticks Up To 5.8% in January, Florida's at 5%: The number of Flagler County residents without jobs rose by 151, while the labor force grew by 87, to 43,595, an increase of 810 compared to a year ago. In March 2010, Flagler's labor force totaled 33,144. The labor force, in other words, has increased by 10,451 workers in six years, an increase of 31 percent. At the same time, the number of Flagler County residents with jobs has increased from 27,652 in March 2010 to 41,053 in January–an increase of 13,401, or 48 percent.


Note: Most proceedings below can be followed live on the Florida Channel.

No significant events of note.
–Compiled by the News Service of Florida and FlaglerLive


In Coming Days in Palm Coast and Flagler:
Click on the links for more details:
♦ March 16: Hearing in the case of Valdemar Rivera, who is accused of raping his then-13-year-old step-daughter, before Circuit Judge Matthew Foxman, Courtroom 401, Flagler County Courthouse. The prosecution is seeking to admit certain utterances by the victim that the defense considers hearsay and inadmissible as so-called spontaneous, "excited utterances." The issue revolves around what the victim told her best friend when she called her soon after the alleged incident, to report that her step-father had been allegedly attempting to rape her.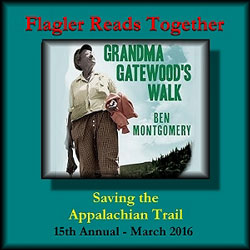 ♦ March 18: Flagler Reads Together featured event: The documentary "Trail Magic: The Grandma Gatewood Story," will be shown at the Flagler County Library at 2 p.m., in the library meeting room. Flagler Reads Together's focus this year is 'Grandma Gatewood's Walk,' the biography of Emma Gatewood who, in 1955, was the first woman to hike the entirety of the Appalachian Trail solo. She was 67. See below for more details.
♦ March 24: Eggs & Issues Breakfast featuring County Administrator Craig Coffey and three county department heads involved in economic development: Airport Director Roy Sieger, Economic Development Director Helga van Eckert, and Tourism Director Matt Dunn. The breakfast is sponsored by the Flagler County Chamber of Commerce. The cost is $20 in advance, $25 at the door. 7:30 a.m.-9:30 a.m., Grand Haven Golf Club, 500 Riverfront Dr., Palm Coast. Seating is limited; reservations are requested by March 21. For reservations, email Jaclyn Miklos or call 386/206-0953.
♦ March 26: Motown Madness, a fund-raiser concert for Carver Gym and the George Washington Carver Foundation,, featuring the band Traces of Gold. Tickets are $50, includes dinner and music, 6 to 10 p.m. at the the G.W. Carver Community Center, 201 East Draine Street, Bunnell. Tickets and information: Cheryl Massaro, 386-437-7540, extension 5101. See the flier below.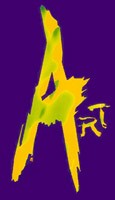 ♦ March 29: Museum curator Christina Katsolis, photographer A.J. Neste and architect Sean Palmer speak to students at Flagler Palm Coast High School starting at 11:50 a.m. at the Flagler Auditorium as part of Art Works, a Flagler County Art League-sponsored program for high school students interested in a career in the arts. The art league worked with the art department faculty to bring this new program to FPC students to learn about a variety of careers from artists, all former FPC students, who have turned their love of the arts into successful careers. Following formal presentations by each artist, students will have the opportunity to meet with the artists in small groups. Parents, city and county government leaders and school board members have been invited to attend the program.
♦ March 30-April 2: Florida Future Problem Solvers State Competition, to be attended by four to five Flagler County schools, at Doubletree Orlando Seaworld, 10100 International Drive, Orlando.
♦ April 1: The Friends of the Library of Flagler County celebrate the annual April Poetry Month by acknowledging the 2016 presidential election year. Poems by presidents or about presidents of the United States, from Washington to Obama, will be presented at 1 p.m. in the Doug Cisney Room and appropriate refreshments–that is, alas, no booze, no matter how drunk Nixon could get–will be provided by the Hospitality Staff of the Friends.
♦ April 2: Cheer at the Pier, a fund-raiser for the Flagler Beach Historical Museum, from 3 to 6 p.m. Call Virginia Giaramita for information at 386/299-8892.
♦ April 12: Anjali Anabel Tomerlin, a third grader at Imagine School at Town Center in Palm Coast who's written and illustrated her first book, will hold a book-signing at the Flagler Beach Public library from 4 to 6 p.m.
♦ April 13: Public Safety Coordinating Council meeting at 8:45 a.m., Emergency Operations Center, Bunnell.
♦ April 15: The Florida Ethics Commission will take up an administrative law judge's recommendation in the ethics case against Flagler County Sheriff Jim Manfre. 9 a.m.
♦ April 16: Flagler Beach will hold a victims' rights memorial at sunrise. The memorial ceremony honors victims and their advocates. It will be held at the end of the iconic pier. Please contact Victim Advocate Donna Kearney with any questions about the memorial at 517-2020.


#Syria: What the devastation & horror wrought by indiscriminate bombing looks like #360Syria https://t.co/VqPgc6fdRE pic.twitter.com/Jm7WbNBmId

— AmnestyInternational (@amnesty) March 14, 2016
State of Saudi war on Yemen: Thousands of civilians dead, peace talks stalled, Qaeda strong https://t.co/GZegaYDZME pic.twitter.com/WnwYpNE5Q4

— New York Times World (@nytimesworld) March 14, 2016
Donald Trump proved the truth is no longer relevant on Meet the Press yesterday: https://t.co/a5mHpkEaTY pic.twitter.com/ZuQlztwfND

— Charles P. Pierce (@ESQPolitics) March 14, 2016
The war on drugs has been an epic, costly failure. We need a new course of action https://t.co/2StamSJ7zv pic.twitter.com/XzxfnVXYnA

— Richard Branson (@richardbranson) March 14, 2016
On Albert Einstein's birthday, revisit our 1933 Profile of "the only stable popular icon on earth." https://t.co/mb3Y4Hvx9M

— The New Yorker (@NewYorker) March 14, 2016


Palm Coast Construction and Development Progress Reports
The following is an update of ongoing permitting, construction and development projects in Palm Coast, through March 9:
<![if !IE]><![endif]>


Road and Interstate Construction:
Forest Grove Drive connection to Palm Harbor Parkway to be closed starting Dec. 18: Effective Friday, Dec. 18, the City of Palm Coast will be closing the Forest Grove Drive connection to Palm Harbor Parkway. This road closure is required as part of construction operations for the Palm Harbor Parkway extension, which is currently under construction. Palm Harbor is being realigned and extended to connect directly with Matanzas Woods Parkway where it intersects with Old Kings Road. Message boards will be placed to advise motorists and other travelers of the upcoming change, and a public meeting has already been held for residents living in that area. Both the Palm Harbor extension and a separate extension of Old Kings Road are being built in preparation for the new Interstate 95 interchange to open next June at Matanzas Woods Parkway. As part of the projects, traffic patterns around Matanzas High School will be changing. One goal is to turn Forest Grove Drive back into a residential street as it was originally intended to be. The upcoming road closure of the Forest Grove Drive connection to Palm Harbor Parkway is part of that project. Forest Grove will be turned into a cul de sac on that end. Once the separate Old Kings Road extension is completed, in June 2016, the Forest Grove Drive access to the high school will be closed because it will no longer be needed. Instead, motorists and other travelers will get to Matanzas High School via the new signalized intersection at Matanzas Woods, Palm Harbor and Old Kings. For more information, please contact Palm Coast Communications Manager Cindi Lane at 386-986-3708 or clane@palmcoastgov.com.


Previous Codas: