Thursday Briefing: Hadeed on Long Creek Preserve, FHF's Organ Donor Registry Award, DeSantis's Bombs
FlaglerLive | October 15, 2015
Today: high in lower 80s, low in mid-60s. Details here.
Today's fire danger is low. Flagler County's Drought Index is at 255.
Today's tides: at the beaches, at the Intracoastal Waterway.
Today's document from the National Archives.
The OED's Word of the Day: right-ho, v..
The Live Community Calendar
Today's jail bookings.
Today's Briefing: Quick Links

Note: all government meetings noticed below are free and open to the public unless otherwise indicated. Many can be heard or seen live through each agency's website.
The Flagler County Economic Opportunity Advisory Board meets at 9 a.m. in board chambers at the Government Services Building. The agenda is bare.
County Attorney Al Hadeed will talk about the historical significance of the Long Creek Nature Preserve
, which Palm Coast acquired in 2007 for $5 million with Environmentally Sensitive Land dollars and Florida Community Trust dollars. The talk takes place at noon at the landing on Palm Harbor Parkway, across from the Palm Coast Yacht Club. It's free and sponsored by the Flagler County Historical Society.
Please bring your own chair
. (See an overview of
Long Creek Nature Preserve here
.)
Band concert: Indian Trails Middle School and Matanzas High School bands perform at the Pirates Theater, Matanzas High School, 7 p.m.
In Court: Circuit Judge J. David Walsh holds docket soundings, the last step before trial, in a dozen cases, including the case of Roodlyn Mompremier, accused of conspiracy to commit second degree murder and aggravated battery with a deadly weapon. (1:30 p.m., Courtroom 401). Walsh holds drug court at 9:30 a.m.

Wells Fargo Robber Identified; Suspect and Wife Wanted for Bank Robbery and Car Theft in Massachusetts: Flagler County sheriff's detectives have identified the suspect in Monday's Wells Fargo bank robbery as Joseph E. Carrier of Quincy, Mass., 37. He's wanted in Massachusetts for a similar robbery. A warrant has been issued for his arrest with a $100,000 bond. his wife, 37-year-old Jenny Carrier, who has a warrant out for her arrest in Massachusetts for the alleged theft of the Buick Encore used in the robbery.
Child's Death at Bus Stop Prompts Creation of Joint School-City Safety Committee: The committee, created by City Council member Jason DeLorenzo and School Board member Andy Dance, will explore various ways of lessening students' proximity to collector roads, among other possibilities.
City considers senior center, nature center at Palm Coast Yacht Club: "The 7,700-square-foot facility, built in 1992 and appraised at $775,000 by the county property appraiser's office, would need some redesign and renovation — how much, the city staff isn't yet sure —but it might be able to fulfill a contractual obligation with the Florida Communities Trust which requires the city to construct a nature center as part of the development of Long Creek through a FCT grant," the Observer's Jonathan Simmons reports.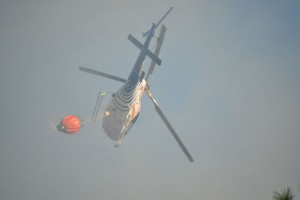 1-Acre Brush Fire Off SR 100 Mobilizes Division of Forestry and Flagler Fire Flight: A 1-acre brush fire broke out just after 4 this afternoon in an area difficult to reach for firefighters, just south of the Winn Dixie shopping center on State Road 100, and some 75 feet east of I-95.
Scott Wants Tax Cuts Larger Than Projected Surplus. Lawmakers Are More Prudent.: Senate President Andy Gardiner expressed some apprehension about using all of the state's projected $635.4 million budget surplus for tax cuts. The majority of the projected surplus is one-time revenue, which is not expected to recur year after year.

Note: Most proceedings below can be followed live on the Florida Channel.

Energy summit: The Florida Department of Agriculture and Consumer Services and the JAX Chamber will host the Florida Energy Summit, which will include a series of speakers and panel discussions about energy issues. The discussions will follow tours Wednesday of a Jacksonville power plant and other facilities. (8 a.m., Hyatt Regency Jacksonville Riverfront, 225 East Coastline Dr., Jacksonville.)
Balance billing: State Insurance Consumer Advocate Sha'Ron James will bring together key groups to discuss a controversial issue in the health-care industry known as "balance billing." The issue, which has spurred debates in the Legislature, involves patients receiving care from medical providers who are not within the networks of the patients' insurance companies. Patients can get hit with unexpected expenses because their insurers might only pay a portion of out-of-network costs. The debate has particularly focused on patients who are treated by out-of-network physicians in emergency rooms. (9 a.m.)
The Florida Supreme Court is scheduled to release its weekly opinions. (11 a.m.)
–Compiled by the News Service of Florida and FlaglerLive

In Coming Days in Palm Coast and Flagler:
Click on the links for more details:
Starting Oct. 16: 14th Annual October Scare Haunted House to benefit Flagler Habitat, October 16, 17, 18 October 23, 24, 25 and 29, 30 – Friday, Saturday & Sunday, Friday, Saturday & Sunday & Friday, Saturday evenings, 6 to 9 p.m., Atlantis Industrial and Business Park, UNIT 80, 2323 N. State Street, Bunnell.
Oct. 17: The Bulow Parks Historic Alliance's monthly Trail Maintenance Day, to prepare for the October 30 Candlelight Trail Walk. Workers are asked to meet at the Trail head at 9 a.m. wearing gloves, hats, appropriate clothing and carrying bug spray. Water will be provided.For information call 386-437-5338.
Oct. 21: Sea Turtle Hospital Grand Opening at Whitney Laboratory 9505 Ocean Shore Blvd, St. Augustine, 10:30 a.m. -1:30 p.m.
Oct. 27: NAACP meeting, Jim Troiano of the Flagler County Sheriff's Office will make a presentation on body cameras. Health Chairman Orjanette Bryant shared that Director Terri Belletto will discuss matters concerning the Flagler County Free Clinic. A question and answer session will follow each presentation. For further details, contact the NAACP at 386-446-7822. 6 p.m., at the African American Cultural Society, 4422 U.S. 1 North, Palm Coast.

Click on the links for the fuller releases.
Daytona State College Adds Evening Courses in Auto Body and Collision Repair
Flagler County Sheriff's Office is Accredited For Third Time.
Flagler Fish Company Celebrates Ten Years in Business
Florida Hospital Flagler and Florida Hospital Memorial Medical Center have been recognized by the U.S. Department of Health and Human Services (HHS) for conducting activities that promoted enrollment in state organ donor registries. The two hospitals actively participated in phase IV of the national Workplace Partnership for Life (WPFL) hospital campaign, and partnered with TransLife in Central Florida to educate employees and the surrounding communities about the crucial need for organ, eye and tissue donation. Florida Hospital Flagler and Florida Hospital Memorial Medical Center are among a select group of hospitals nationwide to earn this recognition. Nearly 1,700 hospitals are actively enrolled in the WPFL campaign, representing a 29 percent increase in participation over the previous campaign period. Enrollees garner points for the number and types of activities used to spread a vital message to donate life. Florida Hospital Flagler and Florida Hospital Memorial Medical Center both earned a bronze level status by HHS for an array of events that occurred between August 1, 2014 and April 30, 2015, including the distribution of donation posters, publishing a newsletter article, conducting a Donate Life Flag Raising event, and inviting guest speakers who are alive today to share their transplant stories in a public venue. "Both Florida Hospital Flagler and Florida Hospital Memorial Medical Center have done an extraordinary job of carrying the torch that has been lit by this campaign and ensuring opportunities for thousands of people to learn more about organ, tissue and eye donation," said David Destefano, TransLife's executive director, as he presented the hospitals with the HHS award. "We have found that most people want very much to help, but simply lack the information of how to sign up to be an organ and tissue donor." Hospitals can be a catalyst for linking health care information to the public and that is the main goal of the WPFL hospital campaign. More than 350,000 donor enrollments on state donor registries have been stimulated by the WPFL hospital campaign since it was launched in June 2011, with the support of the American Hospital Association and numerous other national partners. Visit Florida's online donor registry at www.donatelifeflorida.org to learn more about organ, tissue and eye donation and register today.

The obsession of the House Freedom Caucus http://t.co/GYhnEWZCgA | AP Photo pic.twitter.com/ltPISh8EWO

— POLITICO (@politico) October 15, 2015
The Iraqis appreciate strong leaders. And that's Vladimir Putin today, not Barack Obama http://t.co/OkdYICbbbM pic.twitter.com/PsyLkntId2

— The Economist (@EconUS) October 15, 2015
Why do we keep telling the story of Steve Jobs? http://t.co/JfXYhooM9i pic.twitter.com/EzUk3Tf6St

— Slate (@Slate) October 15, 2015
Consensus emerging in GOP on how to repeal and replace ObamaCare: http://t.co/07Zvp0Qu5c pic.twitter.com/M5O4Yr8X70

— The Hill (@thehill) October 15, 2015


Palm Coast Construction and Development Progress Reports
The following is an update of ongoing construction and development projects in Palm Coast, through Oct. 2:
Palm Coast Parkway Six-Laning is 94 percent done: Contractor has placed the new 6″ reuse main into service and has prepared the old line to grout filled. Work in median continues and landscape along project continues.
Holland Park, 33 percent done: The old sewer system has been removed. Dewatering of wetland area continues. 75% of roadway thru wetland has been excavated and is being backfilled. Extended water line around pavilion 3.
Palm Coast City Hall at Town Center, 94 percent done: Contractor has placed concrete around valve collars and identifying tabs. Wire testing has been completed. Carpet and Tile in (Phase 1) of the project is 95% complete. Furniture installation in Phase 1 first floor 80% complete.
County's I-95 Interchange Matanzas Woods Reclaim Water, 76 percent done: Retention ponds are being excavated and fill continues for
the ramps.
Palm Harbor Parkway Roadway Extension, 26 percent done: De-mucking continues thru wet areas for new roadway.
North Old Kings Road Extension to Matanzas Woods Parkway: City did not update.
Island Walk Shopping Center Phase 1, 93 percent done: Water mains behind the Island Doctor and Bealls have been chlorinated for 2nd day bacteriological samples.
Old Kings Road Force Main – Master Pump Station, 33 percent done:: All but 1 directional drill has been installed and 9,000 ft. of direct bury pipe has been installed.
Grand Haven Sales Center on Colbert Lane, 36 percent done: Site stormwater has been installed and a construction trailer is on site.

Road and Interstate Construction: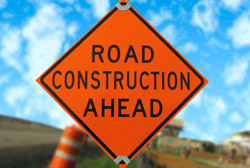 Volusia: I-4 Widening from SR 44 to east of I-95, Monday and Friday, 7:00 a.m. – 5:00 p.m., Eastbound/Westbound shoulder closing. Sunday through Thursday, Eastbound and Westbound lane closures as needed from 8 p.m. to 6 a.m. Thursday, 9:00 p.m. – 5:30 a.m. EB road closure between Canal St./SR 44 and I-95 with detour at US 92 exit ramp.Motorists should be aware of traffic shifts near Canal St./SR 44.
County Road 304 Project Map and Description

Haydn's Symphony 39 in G minor (1st and 2nd movements)