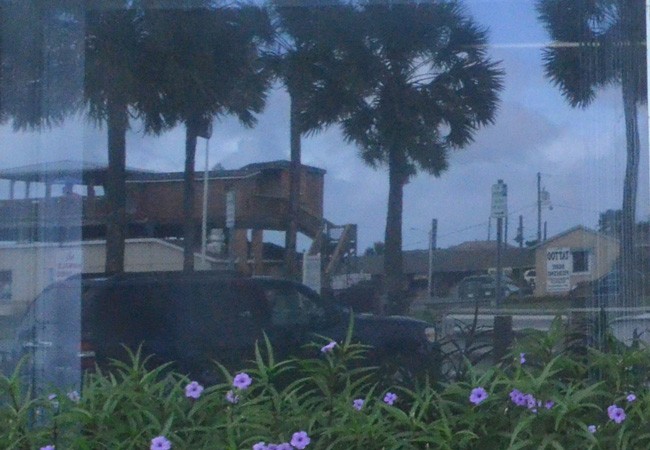 When Flagler Beach last put out word that it was looking for a city manager five years ago, 140 applicants replied. This time–whether because the economy has improved or the city's reputation is preceding it–just 23 have applied, and few, judging from the commissioners' shortlist, had the sort of experience they're looking for. 
Bruce Campbell, the manager since 2011, announced his resignation almost a year ago and put the commission on notice (again) that he would be leaving regardless by year's end.
Flagler Beach City Commissioners took a cue from the abbreviated list of applicants Wednesday afternoon and pared it down to a shortlist of four candidates in a matter of minutes. The rest of their half-hour workshop on the matter was devoted to the mechanics of interviewing the four, with all or most of the interviews scheduled for Oct. 23 in a daytime meeting, and each candidate given one hour before the commission. The late afternoon of Oct. 20 will be an alternative date for candidates who can't make it on the 23rd. The candidates must travel and find accommodations at their own expense. 
The commissioners each picked their top five choices, which immediately produced a consensus, with all five picking Joseph Gerrity Jr., currently the city manager of Fernandina Beach, as a top choice. (Fernandina Beach, on Amelia Island, is more than twice the size of Flagler Beach, has 165 full time employees and a $117 million budget, compared to Flagler Beach's $4.5 million general fund budget.)
---
A shortlist that reflects the city commission's limited options.
---
Gerrity started his career as a supervisor at McDonald's restaurants in Pennsylvania, then owned some of his own for a few years in the mid-1990s. He'd also served as a city commissioner and mayor in Fernandina Beach in a seven-year span in the 2000s, in early summer applied for the manager's job in Marathon, in Monroe County, a town about the same size as Fernandina Beach. He makes $117,120 a year. The manager's job in Flagler Beach was advertised with a salary range of $70,000 to $90,000. Why Gerrity would be willing to take a substantial pay cut is unclear, though he states in his cover letter that "my salary expectations are in the middle of your range," placing him at $80,000, or almost a third less than his current salary. (See Gerrity's full application here.)
Three other applicants received four votes each from the five commissioners (click on their name to see their applications): Jim Coleman, a Federal Emergency Management Agency disaster recovery support reservist in Washington, D.C., since 2011, and previously the city manager in Williston, Fla. Andrew Decantis, head of the Clay County Transit and Clay County Council on Aging for the last two years, and previously a school district planner in Orange County. And Donald Willar, a U.S. State Department employee for the last few months, previously employed as a project manager at the Treasury Department, and a legislative analyst at the Florida Senate.
So far, the commission's search for a new manager has been a radical departure from the search five years ago: it's been swifter at every turn, more cordial, much less complicated, and so far without controversy.
The difference, so far, is that there is no wild card–as Campbell himself was five years ago: a city employee with no public leadership experience at the time, he was the favored son of then-Mayor Alice Baker and two, sometimes three, commissioners, but was opposed by others in a process that needs a majority of four commissioners for a final hire. Numerous other qualified candidates applied, but Campbell's inside track, and some controversies attaching to other leading candidates, kept the commission embroiled in indecision and debates until Campbell finally got the nod.
The embittering experience may have caused commissioners–all but one of whom were commissioners at the time of the Campbell appointment–to approach this round of hiring more collegially from the outset.