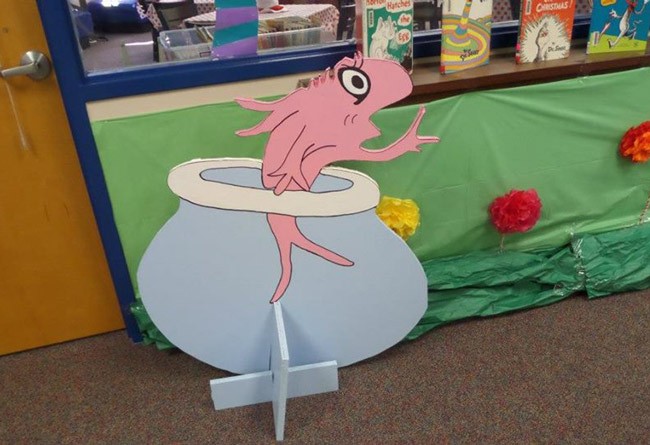 Seven Flagler County district schools, including one charter school but excluding both high schools, will share $668,000 in bonus awards under the state's so-called A-Plus plan, which rewards schools that either maintain A or B grades or improve significantly toward such grades. The system has been in place since 2000 and is one of the reasons Florida's high-stakes testing has been facing criticism, as student testing is directly tied to monetary consequences.
Belle Terre Elementary, an A school since its inception more than a decade ago, received $130,000, followed closely by Rymfire Elementary, which received almost $128,000 and Bunnell Elementary, with $123,000. The amounts are not a reflection of each school's quality at this point: once a school qualifies for the money, the award is standard. Rather, the amounts fluctuate based on each school's enrollment.
The state transferred $124 million to Florida's 67 school districts today (March 3), to be distributed accordingly. Miami-Dade received the largest district-wide award, at $17.2 million, followed by Broward ($12 million), Hillsborough ($11.4 million), Palm Beach ($10.6 million) and ORange ($10.3 million). St. Johns County, which consistently ranks at the top of the state's school-performance charts, took in $2.6 million. Volusia, which has wlel over twice St. John's population, got just $1.8 million.
By law, the money must be distributed to individual schools and spent there at the schools' discretion, after deliberation and agreement by each school's SAC, or School Adviory Council. The councils are made up of each school's principal and a number of teachers, support employees, students, parents, and other business and community residents.
Tom Tant, the districts finance director, stresses that the A+ dollars are not new money. "It actually comes out of our lottery funding for the year," Tant said. "It's not in addition to what we get during the year."
But schools and their councils have wide latitude in deciding how to spend the money. Some have chosen to provide stipends to teachers out of the funds, or stipends to bus drivers who deliver students to the school, some have bought hardware–flat-screen televisions, furniture–or art, some have used the money for improvements to the physical plant, and so on.
All six principals at the district's traditional public schools were asked by email Tuesday what their councils had done with A-plus money in the past and how they might anticipate the money being spent this year. None replied. Robin Dupont, the principal at Old Kings Elementary, said in a brief phone interview this evening that the money at that school has usually been dispersed as bonuses to faculty, staff and students, with students' share amounting to a $10,000 allocation for such things as STEM activities and equipment. (STEM is the acronym for science, technology, engineering and math.)
"The School Recognition Program award allows us to honor the schools that have been successful in improving student achievement," Education Commissioner Pam Stewart said in a statement released by the governor's office. "I am so appreciative of the hard work that Florida teachers contribute every day to ensure students are prepared for college, a career and life."
The money can roll-over from year to year if it's not fully spent, but, as with all school funds, must be accounted for in detail. Below is a chart of the county's schools and their awards.


Flagler County School Grades and A+ Award Dollars
| School | 2013 | 2014 | Monetary Award |
| --- | --- | --- | --- |
| Bunnell Elementary | B (C)* | A | $123,208 |
| Belle Terre Elementary | A | A | $130,627 |
| Old Kings Elementary | B | A | $110,030 |
| Rymfire Elementary | B (c)* | A | $127,557 |
| Wadsworth Elementary | A | A | $85,019 |
| Phoenix Academy | C | C | $0 |
| Palm Harbor | N.A. | A | $6,929 |
| Imagine | B | B | $0 |
| Indian Trails Middle | A | A | $84,911 |
| Buddy Taylor Middle | C | C | $0 |
| Flagler-Palm Coast High | A | B | $0 |
| Mantanzas High | A | B | $0 |
Note: Grades are based on standardized tests and other factors, including student improvement, end-of-year exams, AP and IB, dual enrollment, and graduation rates.