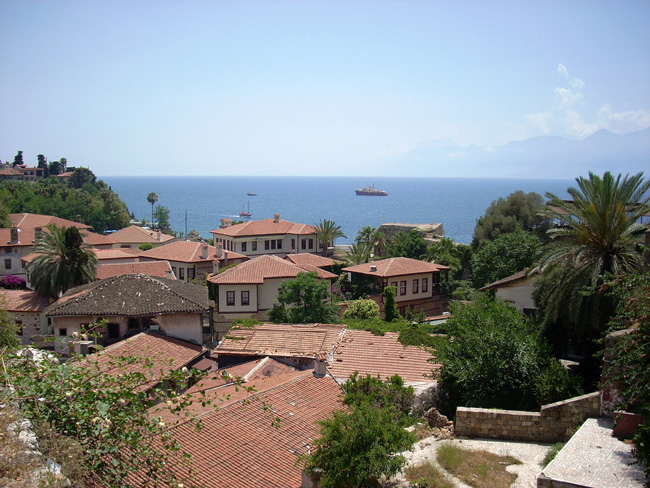 Islamists have always driven me nuts. They must know it because this morning one of them infiltrated FlaglerLive and started spreading his caliphate fantasies all over the place, hijacking the site for several hours and inflicting horrendous Ottoman-porn music on readers who lingered long enough to trigger it. Something similar happened to The New York Times and the Washington Post in August 2013 (they were attacked by hackers calling themselves the Syrian Electronic Army), and to a Broward County synagogue's website just two weeks ago, from what I've gathered so far. So we're at least in good company.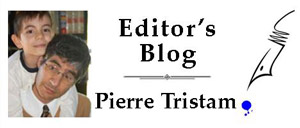 At first I thought (and, as I would find out throughout the day from others who thought likewise) that the hackers were more local nut jobs, the sort mutating from Flagler County's political nut job factory known as the Ronnie Reagan Republican Assemblies. You may recall that it was a couple of their leading dim watts who not long ago confused themselves with undead members of the House Un-American Activities Committee and confused me with a lurking terrorist. But hacking a website is probably giving them too much credit: they're more into hacking reputations and neighbors, not to mention reality.
I was actually trying to cover closing arguments in the murder trial of Erick Niemi this morning–the man who beat and strangled his 76-year-old landlord Leonard Lynn last year in Palm Coast's R-Section. (He was found guilty of second-degree murder.) But every fix to the hacking seemed to make matters worse until the Turk at one point managed to circumvent what I'd put in place to circumvent him (a temporary front page to outflank his caliphate promises). He managed to override every page on the site. We had our server techs on the job but they didn't seem to react very fast. (FlaglerLive has its own server but it's hosted by Host Gator, in Texas, a one-immaculate company that lost a few steps when it was acquired by another a couple of years ago.)
By mid-afternoon the culprit was clear as a Facebook profile: he'd put a link to his own page on one of his hack posts, taking readers to the southwestern coast of Turkey that once lurked with more Homeric than criminal code. Sadly, ironically, the town with its red-tiled roofs and small fishing boats, its minarets and small roads paved with ancient history, looks more like one of the seaside towns of my country of origin than anything else. Why shouldn't it? Hackers have nothing to do with their surroundings. Their cowardice thrives on nameless distance.
Our site trackers showed just two visits from that town during the morning, both of them from someone who was managing to hit pages he had no business hitting: it was him. He's been blocked, a mess of malicious code he'd managed to throw in has been removed from the site, passwords were changed, and by sundown it looked like the site was mostly back to its pre-hacking self. Several glitches remain, suggesting that the microbes are not all gone. I have no doubt his kind knows how to find ways around anything. Who knows what revenge the hacker(s) may have up their turbans in the morning.
It wasn't a good day. It felt like having my home ransacked and occupied. What hair I gained back after radiation in spring is ready to fall off again. But at least the attack was repealed–for now. Between Home Depot and Target forcing us to change our credit cards twice in the past year after their data was hacked, major news organizations being no safer than county websites and places like the Rand Corporation and the Pentagon drumming out warning after warning about the nation's failing cyber security, I'm not reassured.
We worry about Ebola, an illness that for all its devastation in West Africa won't and can't make a dent in this country. But it's the electronic Ebola ahead we should probably be more concerned about. When a sonofabitch in a seaside Mediterranean town seven time zones away can infiltrate a website for no better reason than fanatic malice, there's not much by way of security on the web. We're all a keyboard away from the demented hacker next door. And they're all next door now, even when they're 7,000 miles away.


Pierre Tristam is FlaglerLive's editor. Reach him by email here or follow him on Twitter @PierreTristam.