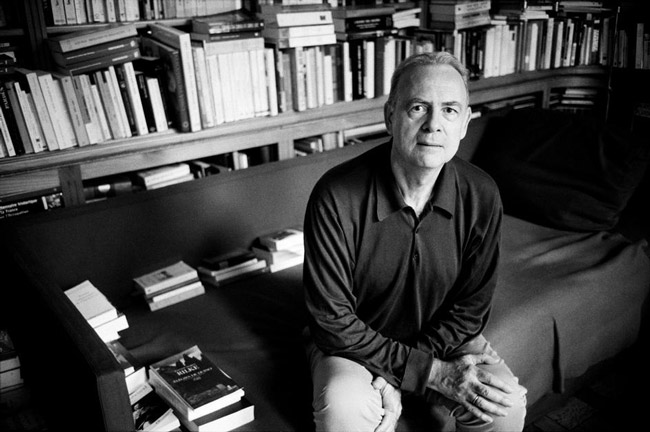 When it comes to reading I'm not entirely illiterate. I read a few books here and there, fitting in a few pages between the day's more useless chores. I love early October when the Nobel prizes are announced. It's the only week of the year when intellect seems to be given a bit more due on front pages than diseases like Ebola, ideologues and celebrity's latest microbes.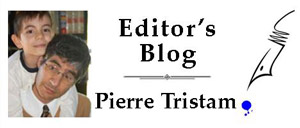 I look forward most to the early morning when the literary prize is announced in Stockholm, 1 p.m. Scandinavian time, 7 a.m. Downtown Disney time. It's the one morning of the year when I know exactly how teenyboppers feel before a Bieber or a Maroon walks on stage, though the literature Nobel is more like Forrest Gump's box of chocolates: you never know what you're going to get.
Alice Munro, Mario Vargas Llosa, Orhan Pamuk, Harold Pinter, J.M. Coetzee: those were the fair-to-great picks of the last dozen years. There were the lesser but not criminal ones: Mo Yan, Le Clézio, Doris Lessing. Then there were the what-the-fuckers, those writers the Swedish Academy's crackpots like to inflict on us to remind us that they know their broccoli and we ought to as well, though there's no way in hell the names will outlast the morning's depression: Thomas Tranströmer in 2001 was one of those. He apparently writes poems about Swedish winters, which would remind anyone of the literary attraction of pre-web phone books. There was Austria's Elfriede Jelinek in 2004, a latter-day communist no one had heard of beyond the German Alps whose soft-perv books must have given academicians their once-in-a-decade arousal, though for the wrong reasons. There was V.S. Naipaul, that towering bore and polite bigot in 2001. And so on.
For whatever reason the Swedish Academy has been snubbing American writers for 20 years, the longest stretch of prizeless Yanks since before Sinclair Lewis broke a 30-year streak in 1930 (as if Theodore Dreiser, Mark Twain, Walt Whitman and Willa Cather had never existed). It's incomprehensible how Philip Roth, who could wrap his little finger around half a dozen recent winners and whose books have been translated in all languages but Yanomamo, has been ignored year after year. No wonder he gave up writing a couple of years ago.
Which brings us to this morning.
The anticipation was all there. The night sweats. The morning breath. The tingling in my Ikea coffee, though I admit this morning I was downstairs brewing the coffee while the webcasting of the famed ceremony was taking place upstairs: the white Academy door opens, the Swedish-winter-survivor Academy spokesman appears, and very briefly, he announces the name to a mass of cameras and high rollers.
And here was this morning's name: Patrick Modiano.
Are you kidding me? Better yet: tu rigoles. I'm not entirely illiterate, and I still devote a good portion of my page flipping to French, my mother tongue and salve to dying memories. I grew up on French literature. I spent my late adolescence, which ended last year, dutifully calling French contemporary literature shit, because that's what any self-respecting half-illiterate must do to keep his friends in Europe. Every Friday I read Le Monde's book section, looking for a surprise worthy of a few euros (a couple of months ago an Algerian writer published his sequel to Camus' Stranger, written from the perspective of the brother of the Arab who got murdered: that was worth the €19 ). Friends occasionally send me books by writers they think I should read. In other words I haven't been a complete stranger to French lit.
But it's not difficult for me to admit it. I never heard of Patrick Modiano. I'm getting the sense that even the majority of France's unemployed, who constitute the majority of France's population and reading public, haven't heard of him either, except those who have a perverse fondness for stories of Paris and France under German occupation, when French duplicity was the prize-winner. That's what Modiano specialized in. Novels of occupation. Moral dilemmas. Not that you'd know: he's barely translated. I see maybe one of his books available on Amazon in English, at affordable prices, a couple more that only people Elfriede Jelinek can't stand can afford, and that's about it. We learn that he compared his art to a literary "scrapbook," using the English word in a 2013 interview with Le Monde, and surviving the guillotine for the infraction. And that he published his last book last week, "So That You Don't Get Lost in the Neighborhood" ("Pour que tu ne te perdes pas dans le quartier"), about two lost youths wandering the street among weirdoes.
Maybe he's worth it. One reason to love the Nobel is that at least once every 100 years, the Academy does pick an obscure scribe who proves as much fun to read as to argue about. But is Modiano really a better pick than writers people actually read–our own Roth or Thomas Pynchon? Japan's Haruki Murakami? Israel's David Grossman. whose "To the End of the Land" alone is worth the prize? Non. Mille fois non.
"Son, don't ask me about the Democrats. I'm angry enough as it is," goes a line in Roth's "Plot Against America," an apt enough title to the Academy's bias in the last 20 years. Son, don't ask me about the Swedish Academy.


Pierre Tristam is FlaglerLive's editor. Reach him by email here or follow him on Twitter.