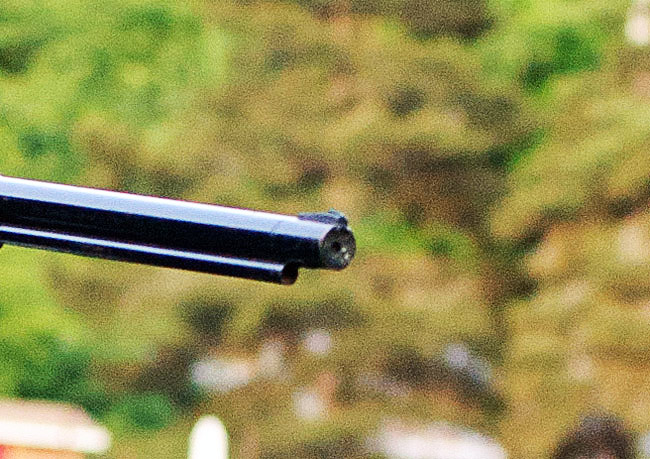 Starting at 7 a.m. last Thursday (Jan. 3), the Flagler County Sheriff's Office received a series of reports of vandalism from various sections of Palm Coast, with one common thread: every case of vandalism involved a BB gun. There appears to be no pattern to the properties attacked, other than they were all in the heart of Palm Coast, but at significant distances from each other.
At 12 Fallen Oak Lane, the rear window on a Chevrolet Astro van was shattered and some paint chipped off, damages the van owner estimates at $10,000. Another car was also parked in the driveway, belonging to the tenant's mother–a 2006 Ford Five Hundred. Same thing: rear window shattered, and the metalwork dented.
At the intersection of Matanzas Woods Parkway and Laramie Drive, a heavy duty maintenance truck belonging to the Florida East Coast Railroad, parked there overnight, had both its passenger-side windows shot out. The damage is estimated at $300.
At 11 Chelsea Court, a 2004 Jeep Cherokee had its back window shattered, and its back door dented. A front window to the house at that address was also damaged, all for an estimated $2,000 in damages.
At 67 Butterfield Drive, it was a 1997 Toyota 4 Runner that had its back window shot out, as did a 2012 Toyota Tacoma. Both vehicles had been parked in the driveway overnight. The damage to each car was estimated at $200. The tenant's son's car, a 1998 Honda Civic, had been parked in the swale. Its driver's side window was shot out.
Same story at 33 Prattwood Lane, where the driver's side window of a Volkswagen Rabbit was shot out as the car was parked in the swale overnight.
Anyone with information on these incidents is asked to contact the Flagler County Sheriff's Office at (386) 313-4911.
In an unrelated incident, the sheriff's office reported today that burglars targeted Palm Coast Pawn and Jewelry located at 1490 Palm Coast Parkway Northwest Saturday morning. They took electronics and jewelry after busting out a front door.
An employee who was there to open the store discovered the front door to the business had been smashed out. Glass was shattered around the entrance. Deputies said it appeared that once inside, the burglars used a concrete rock and a golf club to break open three display cases. The store owner was directed to review his inventory to determine exactly what was taken in the burglary. Anyone with information on this incident is asked to contact the Sheriff's Office at (386) 313-4911.