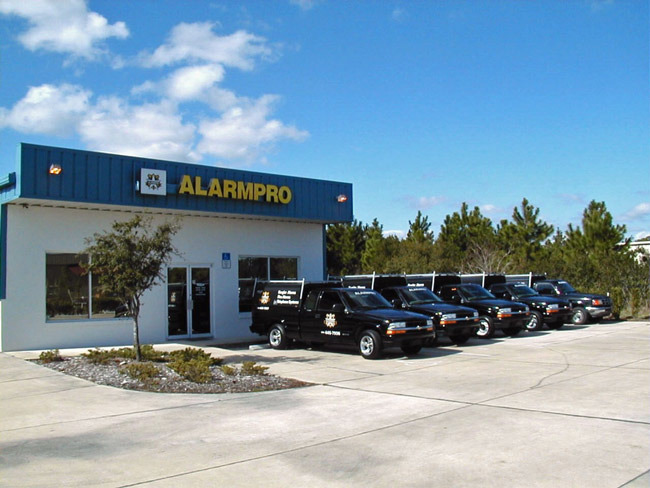 Alarmpro is located at 31 Enterprise Drive where you can come in our office to pay a bill, make account changes, have your questions answered or just visit our office cats.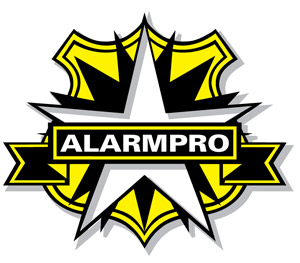 With Alarmpro, one phone number (no voice mail) is all you need to remember for all your alarm needs. If you:
Need to cancel an alarm
Have a billing question
Need to schedule service
Need to make a change to your account
And the list goes on…..
NO long distance or 800 number to dial for Alarmpro – just a local number: 445-7936
Alarmpro has been under the same ownership since 1990 and has been voted best around year after year. Read below to see what some of our clients have to say about us.
In Choosing an Alarm company, there are some important things to consider:
Make sure the alarm company is state licensed. Check with the Florida Department of Business and Professional Regulations (www.MyFloridaLicense.com or 850-487-1395)
Make sure the person who comes to your home (sales person, installer or service technician) is FASA/BASA State Certified. This certification includes continuing training, state finger printing and in-depth background checks of the individual. Ask to see their identification card.
If the sales representative is going door-to-door in your neighborhood, ask to see their solicitation license. This is issued through the City of Palm Coast.
Ask if you own the equipment or is it a leased system.
Ask what is included in your monitoring rate.
Ask how long the monitoring agreement is for.
Ask if there is a trip charge if service is needed.
Ask what does your security cover (all windows, doors, motion, smokes, etc.)
Make sure you have a written quote.
Avoid the all-in-one system (keypad and main control board) which reduces your level of protection.
Alarmpro, a member of the Flagler County Chamber of Commerce, has been Voted Best Around 18 years running!

Keep in mind, at Alarmpro,
No long-term contracts
No trip charges
No hidden fees
No fine prints
No phone line required!
One low monitoring fee regardless of what is on your system!
One name and number is all you will have to remember for all your security needs!
Alarmpro is located at 31 Enterprise Drive in Bunnell.
Call us today at (386) 445-7936.


Testimonials:
Thank you & your staff for responding so quickly when our alarm went off during the night. Great Job! Signed: Pete & Barb K.
I wanted to take a moment to say thank you for your courtesy during our recent telephone conversation. I learned more from you in five minutes on the phone then I have from an alarm company that I have been dealing with for three years. Signed: Thomas G.
Thank you for your loyal services. I will always recommend you to customers. You are the Best in Flagler County. Signed Beryl W.
Please inform management that our relationship with your company has been the best working relationship that we've had since becoming home owners. Your customer service and response time when the alarm was activated was stellar. Signed Brian R.