Phil Chanfrau Palm Coast Personal Injury Lawyer
(386) 445-7411
Palm Coast Injury Law, LLC
Paid Advertising | February 18, 2014
Palm Coast Injury Law
West Pointe Plaza, 389 Palm Coast Parkway, SW, Suite #4
Palm Coast, Forida | 386-445-7411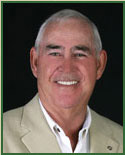 Philip J. Chanfrau is a personal injury trial attorney. Phil started his practice in Daytona Beach with his former law partner and brother, Bill Chanfrau in 1977. Phil and Bill continued to work together until 2002. Phil started a new law firm in Palm Coast. Phil's firm is called Palm Coast Injury Law. Phil and his old firm, Chanfrau and Chanfrau are not in business together. Chanfrau and Chanfrau recently opened a branch office in Flagler County, Florida.
Phil helps people who have been seriously injured or their survivors. He represents persons who have been injured due to the negligence of others, dangerous and defective products, and unintentional professional wrongdoing. If the case involves injuries to a child he represents the parents "on behalf of" the child. If the case involves a wrongful death he represents the personal representative, usually a close family member, of the estate on behalf of all the survivors. If the injured person is incompetent he represents a court appointed legal guardian, usually a close adult family member, on behalf of the "ward."
Mr. Chanfrau attended the University of Florida and Stetson University where he graduated with a degree in Business Administration. He then graduated from Stetson College of Law with honors and received his Juris Doctor degree.

Practice Areas
Transportation injuries. I handle motorcycle, car, truck, boat, and bike accidents. The most common cause of a motorcycle accident is a dreaded "left turn" by an at fault person across the path of the (often) unseen, oncoming biker, violating his legal right of way. Traumatic brain injuries, fractures and spinal injuries are frequently seen as the result of these type of preventable senseless acts of negligence.
Dangerous products. I handle unsafe product cases that do not meet the expectations of ordinary consumers or workmen. For example products like a household kerosene space heater which explode in the middle of the night, catch a house on fire. Or a spray can which explodes causing 3rd degree burns, or a nail gun which misfires and causes injuries or death, or a printing press which does not have an emergency stop, or a Ford Bronco which is top heavy and easily rolls over too easily.
Premises liability. I handle cases for people who have been injured because of a dangerous and unsafe piece of property. For example, slipping on a wet floor in a store which was either caused by an employee or another person, and discovered by the store but still not cleaned up.
Professional Associations
The Florida Bar Association
Federal Middle District Court of Florida.
Flagler County Bar association
Florida Justice Association
American Justice Association
Philip J. Chanfrau
Palm Coast Injury Law, LLC
West Pointe Plaza
389 Palm Coast Parkway, SW, Suite #4
Palm Coast, Florida 32137 (map)
386- 445-7411
386-445-7414 (fax)
Toll Free 888 266 1022
Email: pchanfrau@gmail.com

Passenger Claims in Single Vehicle Accidents
The recent tragic death of Paul Walker when he was a passenger in a $440,000, 604 hp, V-10 Porsche CGT has saddened his fans. The driver somehow lost control of the high powered car and it crashed. The car is crazy fast, and even one of Proche's own test drivers, Walter Rohrl, has said the car is the only one that scares him when he drives it. This was a single vehicle case, meaning it was not a drag race, and no other car was involved in the accident.
Passengers have the right to a driver who can control the vehicle and use at least ordinary care while driving no matter what kind of car, truck or motorcycle they are on. Gettng behind the controls of a high velocity motorcycle or car implies the driver knows how to drive it. I have handled many cases involving single vehicle accidents which have killed or injured passengers. Most are single vehicle roll overs at high speed on the interstate. Sometimes the passenger is lucky enough to walk away without significant injuries. Sometimes they are killed if they are not wearing a seatbelt and get ejected.
Most insurance policies exclude (don't cover) the liability of the driver to the passenger for the driver's negligence if the passenger is related as a family member to the driver. However, friends who are riding around with a negligent driver are covered if the negligent driver caused them to get hurt by running a light, failing to stop at a stop sign, or violating other traffic laws.
Passengers who are seriously injured need to decide whether their need for compensation outweighs the personal relationship between them and the driver. The personal relationship will definitely take a hit if the passenger makes a claim against the driver's insurance company. Even though the insurance company for the driver will ultimately have to pay the claim, the driver will likely get offended by the claim. Nothing like a threat of a lawsuit to ruin a good relationship! If the driver is uninsured or underinsured the passenger may fall back on the passenger's own uninsured coverage.
Passengers have no legal duty to control the driver. We hear of backseat drivers. The law does not require passengers to make the driver slow down or drive more carefully. However, if the passenger gets into the car knowing the driver is incompetent because he is drunk or high on illegal drugs that is a defense. Under those circumstances the passenger should get another ride.
My suggestion: if you are a passenger who has been seriously injured in a single vehicle car accident it is a good idea to get legal advice from a skilled attorney. Also, don't let someone who you know is drunk drive. This time of year especially is a good time to be the designated driver.