Flagler Fish Company
(386) 439-0000
180 S. Daytona Ave., Flagler Beach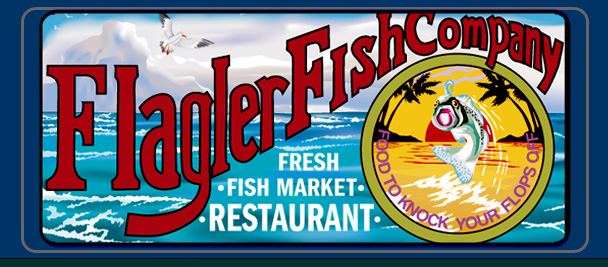 Located only two short blocks from the ocean, Flagler Fish Company is the spot in Flagler County for fresh fish.
Dine in our restaurant, or shop in our fresh fish market Monday through Thursday 11:00 am – 8:30 pm, Friday 10 am – 9:00 pm, and Saturday 11 am – 9 pm. Closed Sundays.
Have a look at our menu here.
Flagler Fish Company is recognized as a Slow Foods restaurant, which means we source and use a good deal of local products. We are also registered with the "Fresh from Florida" program as a restaurant that uses Florida fish and shellfish as well as produce.
Flagler Fish Company is pleased to offer a 5% cash reward on sales of $75.00 or more. We will issue a gift card with 5% of your bill to be used on your next visit.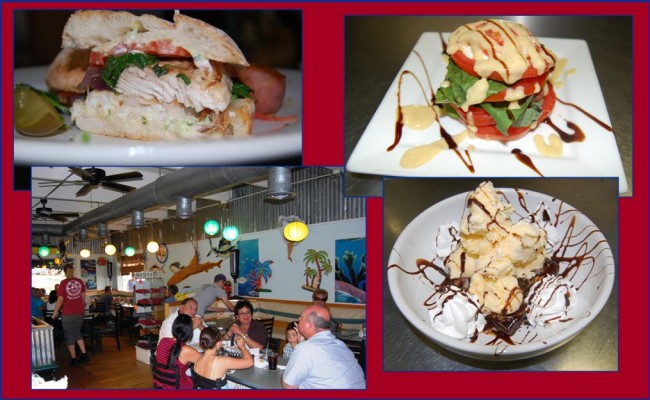 Flagler Fish Company cares about the environment which is why we use a wide variety of green products like our to-go containers, cutlery kits, straws, and drink cups. Even though most find it cost prohibitive, we do it because it's the right thing to do.
Flagler Fish Company supports our local charities. The list is nearly endless! The Turtle Patrol, Rally For A Cure, and Friends of A1A… just to name a few!
Have questions for us? You can send us an email here.