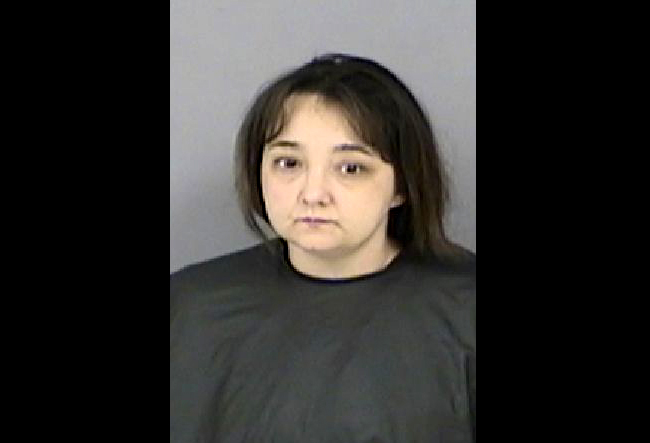 Less than two months ago, Carlo Celico buried his 33-year-old son Frank, a Flagler County Sheriff's deputy for 11 years who suddenly died from heart complications and who'd grown up in Carlo's auto body shop, an institution on Bunnell's State Street (U.S.1). For four years, from January 2007 to December 2010, the Celicos' secretary and bookkeeper was Angela Wray, who is married to a Flagler County Sheriff's deputy.
On Tuesday, the Florida Department of Law Enforcement arrested Wray, 35, on a charge of embezzling $58,964 from Celico from June 2007 to February 2010. She was booked at the Flagler County jail on $20,000 bond.
According to the FDLE's charging affidavit, Carlo Celico met with a state investigator at the end of July to report that he'd recently noticed discrepancies between his business' accounting ledger and his cancelled checks. "Specifically," the report says, "Celico stated that his ledger showed payments being made to various vendors and suppliers but the cancelled checks showed that the funds had been made payable to Wray.
Celico turned over copies of his business account ledger and the checks suspected of representing stolen funds, as well as cancelled checks from Celico's bank.
After the checks were examined, investigators found that the deposited checks were endorsed by Wray with an account number written under the endorsement. Other checks had been cashed at SunTrust Bank, Walmart and Publix, and various checks were made payable to GMAC–the financing company–, Chase Auto Finance and Capitol One.
Wrays' accounts at the banks and financing companies were all examined through subpoena, and were found to belong to Wray. She had used Celico's business checking account to make deposits into her personal checking account, cashed checks for personal use at various locations, and used the money to make personal payments on bills through the financing institutions.
The total amount of individual thefts, the charging papers read, came to 127 instances.
Celico declined to comment on the matter Thursday. Wray's husband, Chris Wray, makes $35,500 at the sheriff's office. Wray herself is listed as unemployed in the booking documents at the jail.