Jane Martin's "Talking With…," at Palm Coast's City Repertory Theatre Oct. 28-Nov. 5
FlaglerLive | October 19, 2011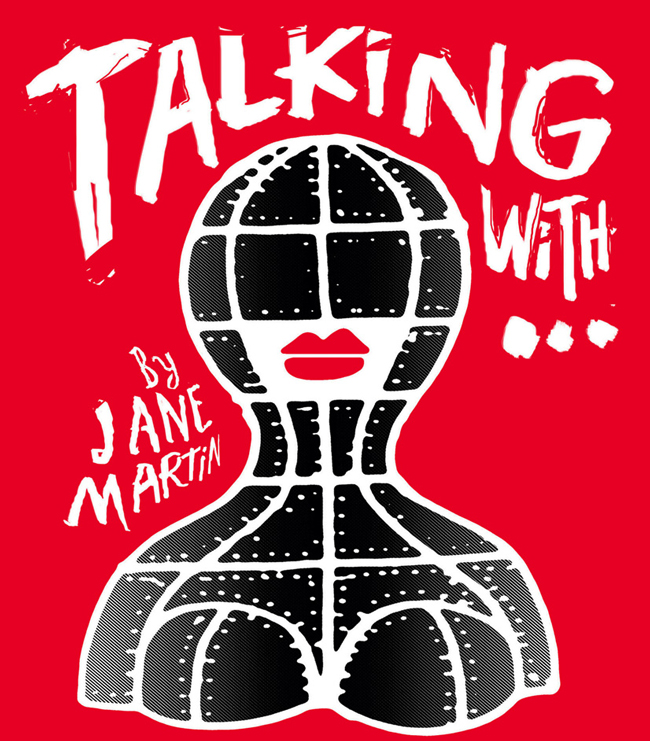 From the City Repertory Theatre:
City Repertory Theatre is excited to present "Talking With…," by Jane Martin, a tour de force for actresses.
The play is hilarious and thought provoking. Nine women portray 11 vivid characters that include a bizarre combination of snake handlers, rodeo queens, twirlers, and bag ladies, among others. An actress auditioning for a show threatens to strip naked or kill her cat if she doesn't get the part, while another goes through the final stages of labor to hilarious results.
One piece from "Talking With…," enacted by new-comer and recent United Way Woman of the Year Winner Sandy Mullen, called "Scraps,"  portrays a woman who escapes a dismal life by playing out a character, in costume, from the Oz books.
"The evening will bring surprise after surprise of refreshing and important insights into the nature of living," says director John Sbordone. It's certainly going to be an evening to remember," added director Diane Ellertsen.
Sbordone and Ellertsen launched City Repertory Theatre in September, 2011. The inaugural season kicked off with the "The Laramie Project" – an investigation into the death of Matthew Shepard by The Tectonic Teatre Co. The series included two nearly sold-out shows.
"Talking With…" will be staged on Friday and Saturday Oct. 28 and 29 at 7:30pm, and Sunday, Oct. 30 at 2 p.m., and again  Thursday through Saturday, November 3, 4, 5 at 7:30 pm. at the Hollingsworth Gallery at City Market Place, 160 Cypress Point Parkway, Suite B207, Palm Coast (behind Walmart). The box office phone number is 386/585 9415. Fans can keep up with the City Repertory Theatre via its Facebook page.