Recycle Your Electronics at Matanzas High School Saturday
FlaglerLive | September 16, 2011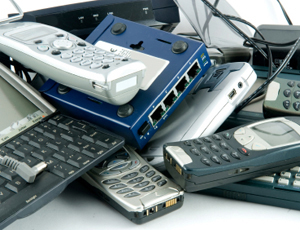 Ever wonder what to do with those old electronics lying around the house? The Matanzas High School Future Problem Solvers are sponsoring an electronics collection day on Saturday, Sept. 17. Simply drop off the used electronics by the loading dock at the rear of Matanzas High School, where students will be waiting to assist you. Drop off hours are 9 a.m to 12 p.m.
Also, collection boxes will be located in the attendance office of Matanzas High School, should you wish to drop off donations earlier.
Recyclable items include: cell phones, inkjet cartridges, laptop computers, netbooks, iPads, tablets, iPods, MP3 players, digital cameras and lenses, camcorders, handheld game systems, game consoles (Xbox, Wii, PS3), range finder, sky caddies, GPS devises, radar detectors, Ebook Readers, mobile hotspots, WiFi devices, USB air cards, and TI graphing calculators.
All proceeds go to supporting Future Problem Solvers, an academic writing competition for Matanzas High School students.