Florida Home Sales Rise in 1Q, Home Values Tumble Again
FlaglerLive | May 10, 2011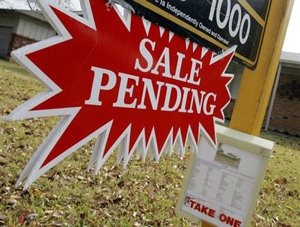 Bargain pricing, the sparks of recovery and record sales of real estate owned homes (REOs) combined to boost existing housing sales in the first quarter 2011, according to statistics from Florida Realtors that show a 13 percent increase in sales from the same period last year.
Sales of existing homes through March totaled 44,531 homes statewide, with 17 of 19 Florida municipalities showing sales gains year to year. Condominium sales were even stronger, with the number of sales jumping 29 percent for the quarter ending March 31.
Condo prices rose in all but one statistical region.
The report is dampened by another tumble in home values nationally, of 3 percent in the same quarter. Prices were pushed down by a glut of foreclosed houses.
The Wall Street Journal reports: "While most economists expected sales to decline after tax credits expired, the drag on the market has been greater than many anticipated. 'We expected December and January to be bad' as the market reeled from the after-effects of the tax credit, said Stan Humphries, Zillow's chief economist. But monthly declines for February and March were 'really staggering,' he said. They indicate 'a reflection of the true underlying demand, which is now apparent because most of the tax credit is out of the system, and it's being completely overwhelmed by supply.'
"Mr. Humphries now believes prices won't hit bottom before next year and expects they will fall by another 7% to 9%. Other economists revised their forecasts. In April, the chief economist at mortgage company Fannie Mae, Doug Duncan, said home prices in the second quarter would be 5.3% lower than the previous-year period, down from his earlier estimate of a 2.6% decline."
Sales were boosted in part by those low home prices. The median price of a home sold during the quarter was $123,600, down 6 percent from the $131,100 posted for the same three-month period last year.
Condo prices fell 16 percent to $80,700. The median price figures continue to reflect the sale of distressed properties, which pull the figure lower than would be reflected in the sales of non-distressed homes.
"Florida Realtors' first quarter report shows sales picking up significant momentum after decelerating in the fourth quarter of last year, though prices are continuing to slip," said Sean Snaith, director of the University of Central Florida's Institute for Economic Competitiveness. "The labor market recovery is just starting to blossom – once it is in full bloom it will provide some needed curb appeal for Florida's struggling housing market by creating a new pool of qualified buyers and preventing other homeowners from falling victim to foreclosure."
Nationally, existing-home sales, including single-family and condo, were off 0.8 percent from a 5.18 million pace during the same period in 2010, the National Association of Realtors reported Tuesday. The national median price of a single family home fell 4.6 percent to $158,700 compared to a year ago. Distressed homes accounted for 39 percent of all sales.
"The reading of quarterly price data can be volatile because they are based on the types of homes that are sold during the quarter," NAR chief economist Lawrence Yun said in a statement. "When buyers principally purchase distressed properties in a given market, the recorded prices will be very low, which is what we're seeing now in much of the country,"
In Florida, Miami led the state as sales increased by 47 percent year-to-year. Home sales in Melbourne were up 42 percent while sales in Tallahassee rose 20 percent. Other strong markets included West Palm Beach (up 33 percent), Fort Walton Beach (up 19 percent) and Tampa (up 17 percent.)
Sales woes continue for Southwest Florida and along the Treasure Coast, two focal points on state's building boom gone bust. Year-to-year sales slipped 14 percent in Fort Pierce and falling 4 percent in Fort Myers.
"Distressed properties are proving to be an ongoing complication in the healing process of Florida's housing market," Snaith said. "The foreclosure moratorium and Florida's overburdened court system have slowed the process of handling foreclosures. Until these properties can move through this process, complete recovery will be difficult to attain."
Florida's sales figures compared well to other Southern states, In the South, existing-home sales increased in the first quarter to an annual rate of 1.96 million and are 2.8 percent higher than the first quarter of 2010. The median existing single-family home price in the South slipped 0.6 percent to $141,800 in the first quarter from a year earlier.
–Michael Peltier, News Service of Florida, and FlaglerLive