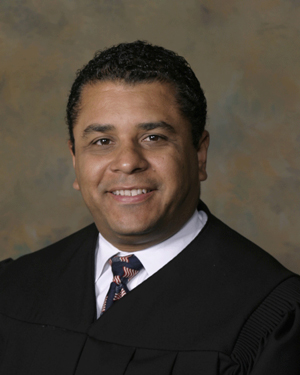 The Seventh Judicial Circuit will be starting off the New Year with new judges and new assignments.
Circuit judges S. James Foxman, Kim C. Hammond, Patrick G. Kennedy and A.W. Nichols will be retiring at the end of 2010. Circuit Judge Raul A. Zambrano will rotate to the criminal division now assigned to Hammond. The candidate who wins the election for Hammond's position–Dennis Craig or Joe Horrox–will be assigned to the civil/family division now assigned to Zambrano.
On the Volusia County Court bench, Judge-Elect Robert Sanders will be filling a seat currently occupied by Volusia County Court Judge Mary Jane Henderson. Sanders will preside over a civil division in Daytona Beach currently assigned to Volusia County Court Judge Bryan A. Feigenbaum. The civil division currently assigned to Henderson will be relocated to New Smyrna Beach and assigned to Feigenbaum.
Also in Volusia, Circuit Judge Frank Marriott will move to Kennedy's criminal division in Daytona Beach. The person appointed by the governor to fill Kennedy's vacancy will preside over a juvenile dependency division in Daytona Beach.
The family division currently assigned to Foxman in New Smyrna Beach will be relocated to DeLand and assigned to Circuit Judge Hubert L. Grimes. Circuit Judge James R. Clayton will move to Grimes' unified family court division in DeLand. Circuit Judge Randell H. Rowe will take over Clayton's DeLand criminal division. Circuit Judge-Elect Matthew Foxman will preside over Rowe's family division in DeLand.
"These judicial rotations are routinely made in order to permit judges to become more familiar with different aspects of the law and to ensure the efficient operation of the court system within the Seventh Judicial Circuit," said Chief Judge J. David Walsh.
Zambrano was appointed to the circuit court bench in October 2005 to fill a new judgeship created by the Legislature earlier that year. Before his appointment, Zambrano was an assistant state attorney
and DeLand division chief for the Office of the State Attorney, Seventh Judicial Circuit. He earned a bachelor's degree and two master's degrees from Embry-Riddle Aeronautical University.
Zambrano received his juris doctor from Stetson University College of Law.