Wednesday Briefing: Canales In Court, School Open Houses, Lifeguard Championship, Einaudi's Elegy For the Arctic
FlaglerLive | August 9, 2017
Today: Partly cloudy with a 50 percent chance of showers and thunderstorms. Highs around 90. Southeast winds 5 to 10 mph. Heat index readings 98 to 102. Tonight: Partly cloudy. Slight chance of showers and thunderstorms in the morning, then scattered thunderstorms and slight chance of showers in the afternoon. Highs around 90. East winds 5 to 10 mph. Chance of rain 30 percent. Details here.
Drought Index is at 98.
Today's tides: at the beaches, at the Intracoastal Waterway.
Today's document from the National Archives.
The OED's Word of the Day: Memphis, n..
The Live Community Calendar
Today's jail bookings.
Today's Briefing: Quick Links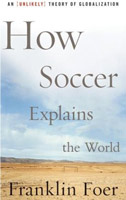 "If you have liberal politics and yuppie tastes, it isn't easy to find a corner of the soccer firmament that feels like home. The continent has too many clubs that have freaky fascist pasts bleeding into a xenophobic present. . And this is only the first obstacle to finding a team. You · could never accept clubs with a cloud of virulent racism . trailing after them. (Remove from the list of potential favorites, then, Paris Saint-Germain, Chelsea, Glasgow, Rangers, Red Star Belgrade, and almost half the teams in Italy.) And for the sake of the underdog, you couldn't possibly abide the multinational conglomerates, like Manchester United and Juventus, which buy championships every year. Barca elegantly fills this vacuum."
–Franklin Foer, from "How Soccer Explains The World" (2004).
Previously:

Note: all government meetings noticed below are free and open to the public unless otherwise indicated. Many can be heard or seen live through each agency's website.
The Sheriff's daily incident reports and jail bookings are posted here.
The Flagler Public Safety Coordinating Council meets at 8:45 a.m. at the Emergency Operations Center in Bunnell. It is the first meeting of the council since May, the June and July meetings having been cancelled. The county has not posted an agenda or back-up material for the meeting. [This morning's meeting was also cancelled, without public notice by the county.]
In Court: Jonathan Canales, the 30-year-old west Flagler man and veteran accused of shooting his common-law wife in their Mondex home in November 2014, has his first pre-trial since April 2016. His competence to stand trial has been in question. He appears before Circuit Judge Dennis Craig, the third judge to hear the case, at 1:30 p.m. in Courtroom 401 at the Flagler County Courthouse.
The River to Sea Transportation Planning Organization's Bicycle and Pedestrian Advisory Committee meets at 3 p.m. at the River to Sea PTO offices, 2570 W. International Speedway Blvd., Suite 100 (Conference Room), Daytona Beach.
Flagler Parkinson's Support Group meets at the United Methodist Church, 1520 S. Daytona Avenue, Flagler Beach, at 1 p.m. Kevin Farris with Helping Hands Family Chiropractic will discuss the benefits of using a chiropractor as it relates to Parkinson's disease. For more information contact Jessica Butler at 386.872.1124 or Jessica.butler@halifax.org.
The 2017 United States Lifesaving Association (USLA) National Lifeguard Championships is held on the beach behind the Ocean Walk Shoppes in Daytona Beach. The public is invited to watch the competitions from the beach. Spectators should plan to arrive early. Parking is available at the Ocean Center parking garage for $1 per hour or $5 per day. The Junior Lifeguard Championship will be Aug. 9, while the adult competitions will take place Aug. 10-12. Events, which will occur from 8 a.m. to 5 p.m., include board races, surf swims, surf boat races, beach flag and rescue races, running relays, iron man and iron woman competitions and a 2K beach run. The much-anticipated beach flags final competition is set for 8 p.m. Friday, Aug. 11.
Active Shooter Awareness: The Flagler County Sheriff's Office offers a free, two-hour program at 10 a.m. at Temple Beth Shalom, 40 Wellington Drive, Palm Coast. Call 781-308-8287 to reserve your seat.
In Flagler County Schools: Planning Day for teachers; Meet the Teachers Day and Open Houses at the following schools and times:
Buddy Taylor Middle School (including schedule distribution), 10 a.m.
Wadsworth Elementary, 1 p.m.
Old Kings Elementary, 1 p.m.
Bunnell Elementary, 1 p.m.
Rymfire Elementary, 1 p.m.
Computer deployments to juniors and seniors at Matanzas High School, 2 p.m.
Blood donations on the Big Red Bus:
Wednesday at Florida Hospital Flagler from 8 a.m. to 6 p.m.
Thursday at Fantastic Sams, 5200 East State Road 100, Unit 103B (Target Shopping Center), from 2 to 7 p.m.
Saturday at Winn Dixie off Palm Coast Parkway, from 11 a.m. to 5 p.m.
For a full list of dates and locations for the bus, go here.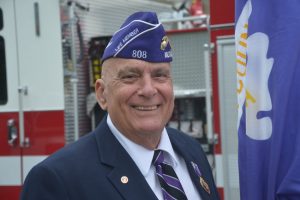 Flagler County Seeking Veteran of the Year Nominations: The award will be presented to a living Flagler County veteran who has not only served the United States with honor, but has used the leadership skills and abilities learned in the military to improve the Flagler County community through selfless volunteer service. If you have a nominee in mind, details are here.
It's official! @BTMSeagles we are a PBIS GOLD school! @FlaglerSchools pic.twitter.com/UZHOQ8DjoZ

— Dr DeniseHarshbarger (@harshbargerd) August 8, 2017

In Florida and in State Government:
Note: Some proceedings below can be followed live on the Florida Channel. Most legislative proceedings can be followed through the Senate or House websites.

The Florida Chamber Foundation will host a Florida International Trade and Investment Conference, with speakers expected to include Sen. Bill Galvano, R-Bradenton, Rep. Larry Lee Jr., D-Port St. Lucie, and Rep. Frank White, R-Pensacola. (8:30 a.m., Hyatt Regency Orlando Airport, 9300 Jeff Fuqua Blvd., Orlando.)
Cabinet: Aides to Gov. Rick Scott, Attorney General Pam Bondi, Agriculture Commissioner Adam Putnam and state Chief Financial Officer Jimmy Patronis will meet in advance of an Aug. 16 Cabinet meeting. (9 a.m., Cabinet meeting room, the Capitol.)
The Florida Public Service Commission Nominating Council will meet to consider candidates for three openings on the state Public Service Commission. Two of the seats are opening because of the expiring terms of commissioners Ronald Brise and Art Graham, while the other seat opened when Gov. Rick Scott appointed former Commissioner Jimmy Patronis to serve as state chief financial officer. Brise and Graham are seeking reappointment to the utility-regulatory commission, and 12 other candidates have applied for their seats. The Patronis seat has drawn 23 applicants, including some who also applied for the Brise and Graham seats. The council is expected later in the month to forward the names of nominees to Scott, who will make appointments to the Public Service Commission. (10 a.m., Tampa Airport Marriott, 4200 George J. Bean Parkway, Tampa.)
Constitution revision: The Rules and Administration Committee of the state Constitution Revision Commission will meet. (2 p.m., 401 Senate Office Building, the Capitol.)

To • include your event in this section, please fill out this form.
♦
May 21
: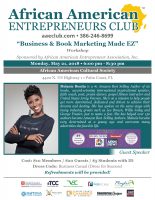 The African American Entrepreneurs Club holds a "Business and Book Marketing Made EZ" workshop at 6 p.m. at
the African American Cultural Society, 4422 N. US HWY 1, Palm Coast (just north of Whiteview Parkway). The guest speaker is author Melanie Bonia. The cost is $10 for members, $20 for guests, $5 for students with ID. Click on the image for larger view of the workshop flier.
♦
May 21
: The Flagler County Stamp and Coin Club meets at 4:30 p.m. at the VFW Post 8696 47 N. Old Kings Road. From 4:30 - 6 p.m. the time is used for buying, selling and trading stamps and coins. The club meeting starts at 6 p.m. and ends at 7:30. There is a live auction of stamps and coins at the end of the meeting. The club is open for members, the general public, and all who are interested in stamp and coin collecting and investing. Free stamps and coin evaluations at all our meetings. The club is the only non-profit Stamp and Coin Club in Flagler County. For more information please visit the club's web site http://www.stampandcoinclub.com.
♦
May 22
: A ribbon-cutting is scheduled for 4 p.m. for Teens in Flight at its new facility at 275 Old Moody Boulevard, near the fire station on the grounds of the Flagler County Airport. Teens in Flight started operations in 2006, under the leadership of Col. Jack Howell.
♦
May 22
: an "Opioid Task Force" holds its initial and public meeting at the Hilton Garden Inn at 2 p.m. The task force includes Joe Mullins, a candidate for the county commission who appears to be using the event in conjunction with his campaign, Pastor Charles Silano of Grace Tabernacle Ministries International, Michael Feldbauer, president of the Flagler County Drug Court Foundation, and other county business leaders and officials. Sheriff Rick Staly is listed among the participants but he will, in fact, not be in attendance. "While Sheriff Staly supports any community efforts to reduce opioid addiction and the opioid epidemic affecting Flagler County, he will not be participating in anything that would imply endorsement of any local, state or federal candidates," his office said in a statement.
♦
May 23
: The Sea Colony Homeowners Association Board presents a talk on dune protection: History and Future Challenges, 7 p.m. at the Sea Colony Clubhouse. Steve Davis and David Eckert have been looking at some of the challenges facing our coastline in recent times and what's ahead. Davis, by trade, is an architect and has helped organize the sea wall group in the Painter's Hill area. Eckert is a retired chemical engineer and spearheaded the Hammock Dunes HOA FEMA protective dunes project post Hurricane Matthew. [NOTE: The event is at capacity as of May 15.]
♦
May 23
: Corporate 1: The window for bids closes at 2 p.m. for the sale of the Flagler County School Board's 1 Corporate Drive land off Palm Coast Parkway, as surplus property.
See the legal ad here
. The board has previously sought to sell the land, but without success.
♦
May 23
: A meeting of the Compassionate Friends is scheduled at the Vitas Office at 4 North Old Kings Road (across from Kentucky Fried Chicken) in Palm Coast. The meeting begins at 5:30 p.m. The Compassionate Friends, a nonprofit self-help bereavement support organization for families that have experienced the death of a child. The meeting is open to all parents, grandparents, and siblings over age 18 who has suffered the loss of a child of any age. For more information, call John Brady at 610-428-3139. To learn more about The Compassionate Friends, visit their national website at www.compassionatefriends.org.
♦
May 24
: The Flagler County Youth Center is sponsoring the twelfth annual "Spotlight on Flagler Youth" Variety Show at 7 p.m. at the Flagler Auditorium. The event will crown Flagler County's Youth Entertainer of the Year in the Senior Division, 9th -12th Grade, Junior Division 6th -8th Grade, and Elementary Division for K-5th grades. Tickets are $7 for adults, $5 for seniors and youths, and $3 for students. Additional information, call Cheryl Massaro, Director Flagler County Youth Center, at 386/437-7540, extension 5101.
♦
May 24
: Celebrate Pastels with Jan Jackson, a free program at the Flagler County Art League, open to all. You will learn about why the impressionists were so fond of this tactile medium and how it has evolved as a fine arts medium. We're not talking "chalk" here but rather about a beautiful, rich art medium that may have escaped your notice, but will be on your radar screen after this. Jan Jackson is a professional Southwest artist, now residing in Palm Coast. For several years she owned Dreamscapes Gallery in Albuquerque, New Mexico. She continues to show her work at galleries in New Mexico. Jan holds degrees in fine Art and Art History and a Masters Degree in Education. Join us for some refreshments and conversation at 6:30.at the league's galleries, City Marketplace, 160 Cypress Point Parkway, Palm Coast. Call 386-986-4668 for information.
♦
May 24
: The Flagler County Economic Development Department and Flagler County government host a ground-breaking on a 40,000 square-foot "spec" building to be built by Beutlich Development at that company's expense, with hops of finding one or more companies to fill the space. Beutlich got a
$90,000 taxpayer subsidy
through the county for the project. The groundbreaking is at 2 p.m. at 7 Otis Stone Hunter Roiad in Bunnell. See: "
Flagler Awards $90,000 Subsidy to Company, Secret For Now, to Construct "Spec" Building
."
♦
May 25-27
: American Red Cross Lifeguard Certification Class to achieve certification as a lifeguard or to become a swim instructor at Frieda Zamba Swimming Pool at 339 Parkview Drive, Palm Coast. The Lifeguard Certification Class on Friday is from 4-8 p.m., and the Saturday and Sunday classes from 8 a.m.-6 p.m. The purpose is to provide entry-level lifeguard participants with the knowledge and skills to prevent, recognize and respond to aquatic emergencies and to provide care for breathing and cardiac emergencies, injuries and sudden illnesses until emergency medical services (EMS) personnel take over. Participants must be age 15 or older. The $300 fee includes books, CPR mask and certification fee. Class size is limited, so register early at www.palmcoastgov.com/register. For more information, call Frieda Zamba Pool at 386-986-4741.
♦
May 26
: Luncheon at the Holden House, hosted by the Flagler County Historical Society, starting at noon, 204 E Moody Blvd, Bunnell, with a history tralk at 1 p.m. and museum and annex tours at 1:30 to 2 p.m. Sisco Deen, the historian and genealogist, with speak on the history of Bunnell, and historian Bill Ryan will speak on the Flagler area's plantation system in the 17th through the 19th centuries. RSVP to Randy Jaye so the organizers can know how much food and drinks to buy: Call or Text: 407-497-5755, or Email: randyjaye@gmail.com.
♦
May 28
: Memorial Day: government offices, schools and banks are closed.
♦
May 28
: Memorial Day Ceremony, 8 a.m. at Heroes Memorial Park, 2860 Palm Coast Pkwy., Palm Coast, a tribute to those who have lost their lives while serving their country. Rain location: Fire Station 21, 9 Corporate Drive, Palm Coast. More info: 386-986-2300.
♦
May 31
: Flagler County Commissioner Nate McLaughlin and School Board member Andy Dance, both of whom are running for re-election, hold a town hall meeting at Hidden Trails Community Center, 6108 Mahogany Blvd. in Daytona North, also known as the Mondex, at 6 p.m.
♦
June 1
: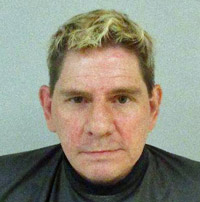 William G. Schwarz, the 54-year-old man facing two DUI manslaughter charges
in the death of
Kathleen J. Boos, 66, and her brother-in-law Carl Boos, 67, in march 2016, is scheduled to be sentenced at 9 a.m. before Circuit Judge Dennis Craig in Courtroom 401 at the Flagler County courthouse. Schwarz agreed to a plea at the 11th hour on April 16, just before his trial was set to begin.
♦
June 1
: Flagler Volunteer Services hosts a Hurricane Preparedness Breakfast and Information Fair at 8 a.m. at the Hilton Garden Inn, 55 Town Center Blvd, Palm Coast, with speakers from a variety of different State and Local Agencies sharing information on being prepared as well as a panel discussion. Tickets are $20 including breakfast and disaster preparedness bag. Call the office to get your tickets: 386-597-2950 or email flaglervolunteer@cfl.rr.com. Email at judyfvs@cfl.rr.com.
♦
June 1
: First Friday Garden Walk at Washington Oaks Garden State Park at 10 a.m. Join a Ranger on the first Friday of the month at 10 a.m. for a walk through our historical gardens. Learn about the history of our park while exploring the beauty of the formal gardens. The walk is approximately 1 hour. Please bring water and wear comfortable walking shoes. Meet in the Garden parking lot. Garden walk included with park entry. Call 386-446-6783 for more information.
♦
June 4
: The Flagler County Commission holds a budget workshops in preparation for the 2018-19 budget, 1 p.m. at the Emergency Operations Center, 1769 E. Moody Blvd., Building 3, Bunnell.
♦
June 5
: Chess on the Porch (and backgammon, if you insist): The Humidor at European Village hosts an open chess evening starting at 6 p.m. Anyone and everyone welcome. Bring your chessboard if you have one. Last month a 14 year old went undefeated. Come teach him a lesson. Great beer and wine, plus cigars. 101 Palm Harbor Pkwy, Palm Coast.
♦
June 6
:
Emergency responders and PTSD
: Nearly two years since the Pulse tragedy, 90.7 WMFE, ProPublica and the Orlando Public Library are hosting an event examining the impact of PTSD in the community. The event, held at the library's Dorothy Lumley Melrose Center, will dive into the way PTSD affects first responders and their families, as well as how the city's police and fire departments handle the disorder in their ranks and whether Florida's new bill providing disability benefits for impacted first responders goes far enough to remedy the immense needs. 101 E Central Blvd, Orlando.
For events beyond this date, see the fuller Coming Days here.
To • include your event in this section, please email the details, including date, time, a brief description of the event, contact information, and, if you wish, an image, please use this form.



Palm Coast Construction and Development Progress Reports
The following is an update of ongoing permitting, construction and development projects in Palm Coast, through July 26 (the city administration's full week in review is here):
<![if !IE]><![endif]>

Road and Interstate Construction:

Ludovico Einaudi, "Elegy for the Arctic"
Previous Codas: