Culture Worth the Miles: Nature Walks and Art Along the Highway
FlaglerLive | September 14, 2010
Benefit for the Downtown Arts District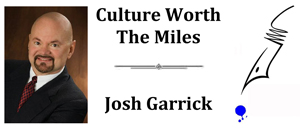 Those of us who care about the 'art scene' in Orlando are invited to "Eat, Paint and Party" – while benefiting the Downtown Orlando Arts District – as the Sonesta Hotel Downtown hosts a Free Party event on September 23 from 5:30 to 11 pm.  We are invited to sample free food and entertainment as the Sonesta celebrates our local artists and arts community while showing off the Hotel's stylish new renovation. "ColORLANDO" is our chance to help create a 'community masterpiece' by artist Thomas Thorspecken that will adorn the walls of the Sonesta. The event includes live music, a DJ, celebrity look-alikes, live dance performances, prizes, and a 'grand prize' weekend stay at the Sonesta Nile in Egypt. The fund-raising happens with an exclusive Silent Auction benefiting the Downtown Orlando Arts District. The Sonesta Downtown is at 60 South Ivanhoe Boulevard. No RSVP is required.  Call 407.581.4222 x 715 or visit news@masseycommunications.com.
September 25 at Bok Tower Gardens
September is prime-time to visit the magnificent gardens of the Bok Tower in Lake Wales, but September 25 is special for several reasons.  Beginning at 8:30 am, the 2nd Annual Teachers' Open House will be held from 8:30 am to 11:30 am and will introduce a new Garden curriculum tailored for Pre-K through 8th grade with updated maps and lesson plans. The (free to teachers) open house includes breakfast, prizes, a garden tour, teacher's guide and 'goodie bag.' Each teacher will also receive a one-year free individual membership to Bok Tower. Space is limited, so call 863-332-0742 to RSVP.
Also on September 25, families are invited to explore the Gardens and Nature Trail during a Family Nature Walk at 10 am. As part of the Take a Child Outside Week, children will receive a free Garden Map in the Visitor Center. The guided walk is free with admission and an RSVP by September 21. Throughout September, the Gardens offer special admission deals for children, Florida residents and those who "Bike to Bok."  Located 55 miles southwest of Orlando, the Gardens are open every day of the year from 8 am to 6 pm. Visit www.boktowergardens.org or call 863-676-1408.
The Florida Highwaymen at the History Center
"Against All Odds: The ART of the Highwaymen"
was one of the Orange County Regional History Center's most successful exhibits. Now the History Center is bringing the exhibit back, newly curated to include paintings by
all 26 Highwaymen
, together in one exhibit for the first time. Beginning as a group of African-American artists who,
against all odds,
managed to sell their paintings by the side of the road in the segregated South of the 1950s and '60s, the 'Highwaymen' perfected their techniques and rapidly produced paintings with common motifs like the red Poinciana tree, sunsets, and Florida swamps populated only by a wading bird or two. Collectively, the 26 Artists produced more than 200,000 paintings over a 30-year period – each artist incorporating stylistic idiosyncrasies to define his or her work.  The time period, and their unique marketing outside of formal galleries, means their story is about surviving and thriving as an Artist through sheer passion and determination. The exhibit opens the History Center's 10th Anniversary season on September 25 and will run through January 2, 2011. The History Center is housed in the beautifully restored, five-story 1927 courthouse in downtown Orlando. Call 407.836.8500 or visit 
www.thehistorycenter.org
.
And NOT to be Missed …
Shakespeare's 39 Steps
Alfred Hitchcock's The 39 Steps became Broadway's longest running comedy. Now, the Shakespeare Theater presents a cast of four (playing over 150 eccentric characters) through October 10 in an evening of nonstop laughs. The Orlando Shakespeare Theater is at Loch Haven Park. Call 407.447.1700 or visit www.orlandoshakes.org
The GLBT History Museum
An installation by the GLBT History Museum presents "Pride and Protest," a Free exhibit at the City Arts Factory through October 13. Visit the virtual museum at gayorlandohistory.com or contact rosencone@aol.com.
"DINING Month!" in Orlando
Through the end of September we can eat royally, save money and support the ARTs all at the same time. Orlando Magical Dining Month, a culinary celebration presented by the Orange County Convention & Visitors Bureau, features 60 restaurants offering 3-course, fixed-price dinners at the low, low price of $30. Visit orlandomagicaldining.com
Paper Paintings
Torn bits of hand-painted papers make up the colorful and inventive collages of Artist Elizabeth St. Hilaire Nelson at the Maitland Art and History Association through October 24. Visit artandhistory.org or call 407.539.2181
Sondheim at Mad Cow
Stephen Sondheim's masterpiece of 20th Century Musical Theater – Company – opened Mad Cow's Fall season and runs through October 17. The Mad Cow Theatre is at 105 S. Magnolia Ave in Downtown Orlando. Phone 407.297.8788 x1 or visit madcowtheatre.com
The Art of Edward Gorey
"Elegant Enigmas: The Art of Edward Gorey" shows off the sophisticated illustrator whose atmosphere of potential danger made 'creepiness' into fun – running through Halloween at the Orlando Museum of Art. Call 407 896 4231 or visit www.omart.org
Charles Turzak, Master of Modernism
American Modernist Charles Turzak epitomized the American Modern Art movement in the 1930s. His Art Deco woodcuts are on display at the Albin Polasek Museum running through November 14th.  Call 407-647-6294 or visit www.polasek.org
A Family-Size Fitness Festival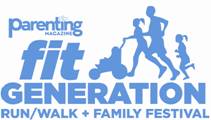 For the Family that exercises together (or realizes they should …), Parenting magazine invites the whole family to Winter Park Village on Saturday, September 18 for a day of health and fitness at the first annual Fit Generation 5K Run/Walk and Family Festival. Sharing the magazine's message of how families can live a healthy, active lifestyle, "The event is a fun way for the whole family to be active and spend the day together," says Elizabeth Shaw of Parenting. "It's exercise, education and entertainment all rolled up into one." The day kicks off at 8 am with a 5K Run through the streets of Winter Park. Runners with little ones can do the same course at 8:10 am for the untimed 5K Stroller Roll, and there will also be a Kids Fun Run and Diaper Dash. The Festival offers live music, entertainment, unique species from SeaWorld, free health food, massage therapists, health screenings, and a panel of Parenting magazine editors on hand to offer suggestions on healthy lifestyles. To register for the 5K, and for more information, visit www.fitgeneration.com