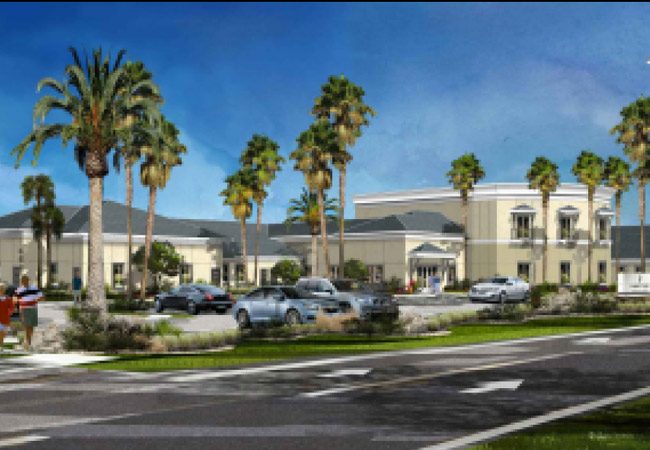 The Palm Coast Planning Board last week approved two commercial enterprises that may add upwards of 50 jobs in the city's core commercial center along Palm Coast Parkway—an assisted living facility for dementia patients, and yet another tattoo "studio," at least the third along the Parkway approved in recent years. Some of the planning board members approved the studio enthusiastically.
They had little choice: "The courts have held that tattoo parlors are a First Amendment use, the same as any kind of free speech," city and Planning Board attorney Kaiti Reischmann said. "It's considered to be art, so the courts will look very strictly upon any restrictions on tattoo parlors."
Dustin Singleton's Tattooing, Body Piercing and Other Body Art will open with about six tattoo artists and body piercers in Unit 3C at 25 Pine Cone Drive, an office and professional-commercial condominium complex. The store will be neighboring an accounting service, an orthodontist and a hair salon, among other businesses.
In the city's planning staff's view, Singleton "found a very appropriate location for this use," Senior Planner Ida Meehan said, "given the fact it is built out, it is surrounded by office, commercial and retail uses, it's not in the vicinity of a neighborhood, it's within an existing building that's code compliant." Singleton sent out solicitations for any objections but received none.
Nevertheless he had to appear before the planning board—but not City Council—to get a special exception for his business.
"We have what we call special exceptions for specific land uses such as tattoo studios," Ray Tyner, the city's planning director, said. "A special exception, we don't have a whole lot of them, but those are uses that, you know, yeah, maybe appropriate for this land use and may not be appropriate for this land use, so this special exception has specific criteria within our Land Development Code."
Typically special exceptions would come with additional restrictions or requirements (Tyner gave an example of larger buffers to muffle the noise from a dog kennel). But city planners in this case proposed no additional restrictions or requirements. The studio, Meehan said, is "consistent with the public interest" and city land uses.
And it's adding to a canvas of tattoo businesses along Palm Coast Parkway: Devoted Tattoo Studio just got its storefront sign, above what used to be the bagel shop. Chance Hancotte's Wild Blue Tattoo has been in business for a bit over a year at St. Joe's Plaza, suggesting that of anything, there may be a glut of skin ink in the making along Palm Coast Parkway.
The assisted living market has been almost as competitive. An assisted living facility is going up at 144 Cypress Point parkway, called Starling Assisted Living. That one, approved earlier this year, is a 74-unit, 86-bed facility in a single two-story building, with some of the units possibly designated as memory care, or for locked-down dementia patients. It is the latest in a steady onslaught of such facilities in the city and the county.
On Nov. 16, the Palm Coast planning board unanimously approved yet another, an exclusively locked-down dementia-care facility called Watercress Memory Care, a 4-year-old, Vero Beach-based corporation that has four such facilities open and two under construction. Palm Coast's would be its third. It will be a redevelopment of the parcel at 2 Corporate Drive, which will be turned into a 46,000 square foot, 68-unit, 70-bed facility on just under 4 acres, south of westbound Palm Coast Parkway. The proposal—now ratified—does not need to be approved by the city council.
The facility is projected to employ 50 people, primarily drawn from the local workforce, its owners say. The single-story building will have two interior courtyards, no fencing—as it is deemed unnecessary in a locked-down facility—and some 50 parking spaces, but traffic on its adjacent streets is expected to decline dramatically," according to a planning report, not increase, because of the nature of its business: Employees aside, people in memory care facilities tend to be more often forgotten than not by their families.
The parcel was previously the site of a 17,000 square foot office warehouse built in 1984.