Woody's Bar-B-Q
99 Flagler Plaza, Palm Coast
(386)439-5010
Originally opened by brothers' Matt and Josh Crews in 1998, Woody's Bar-B-Q was meant for the ultimate barbeque experience. In the spring of 2000, Josh sold his portion of Woody's restaurant to Joe Rizzo, a high school friend of both brothers. Trained in the fine art of low and slow smoking, Crews and Rizzo have spent most of their adult life creating the world's best barbeque. At Woody's, they bring their passion to every dish they create.
Crews and Rizzo both grew up in Flagler County. They graduated from Flagler Palm Coast High School together. The pair give back in many ways to help the schools and the local community in Flagler County, including donating free kids meal tickets at Woody's to the schools to use as they wish, usually as a reward for good grades.
Only the best ingredients are used at Woody's Bar-B-Q, and each dish is prepared with an infusion of patience and passion. Their unique decor and friendly service create an enjoyably memorable dining experience. Can't decide what to order? Here's an insiders tip: Matt's favorite menu items are the hamburger and the Pork shanks, and Joe's are baby back ribs and the Sloppy Woody.
We would be remiss not to include that Matt's brother, Josh Crews passed away in 2010. The outpouring of support was enormous.
The Josh Crews Writing Project was formed by family and friends after Josh Crews life was taken before his story was ever finished. An avid reader and prolific writer, Josh believed that knowledge was power and his legendary storytelling skills touched everyone he met. A memorial scholarship fund has been set up to continue Josh's efforts in encouraging and empowering young creative writers in our community.
Some of the reasons to come see us at Woody's tonight:
Free Wifi
Full bar
122" TV
Text mybbq to 96362 to join Woody's texting club and receive a buy one entrée, get one free offer just for joining (with the purchase of two drinks, maximum free entrée value is $9.99).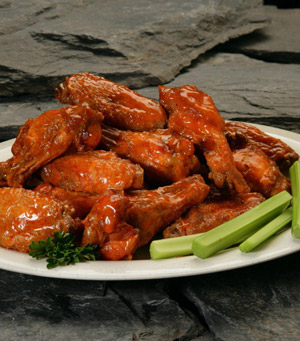 Daily lunch special: sandwich, side and drink only $6.99
Monday – All U Can Eat Baby Back Ribs – $19.99
Tuesday – Two Baby Back dinners – $24.99
Wednesday – All U Can East Spare Ribs – $11.99. Car Show Night.
Thursday – Kids Night in the restaurant.
Friday – Surf & Turf – $12.99
Saturday – Surf & Turf – $12.99
Sunday – All U Can Eat Chicken – $8.49
Visit our new website. We look forward to seeing you at the Wood!