It was an AK-47, remember, that William Merrill was allegedly playing with when he pulled the trigger and killed his wife, Stefanie, in February 2012, in Palm Coast. And now this.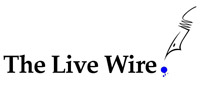 From the Times-Union: "The fired Spanish teacher who killed Episcopal School of Jacksonville head Dale Regan on Tuesday brought with him nearly 100 rounds of ammunition for an AK-47 assault rifle he purchased at a Jacksonville gun show early last month, a police source familiar with the investigation said Wednesday. It's unlikely anyone will ever know why Shane Schumerth chose Regan as his only target, shooting her as many as 10 times before killing himself, the source said. Investigators have yet to find a note or other indication as to Schumerth's motive, said the source, who has not been authorized to speak publicly about the case."
The AK-47 was approved for general use by the Soviet military by Josef Stalin in 1947 (hence the 47). It's the invention of Mikhail T. Kalashnikov (born in 1919, still alive as of 2012), hence the K. The A stands for Automatic. Avtomat Kalashnikov, to be precise. From The Times on Nov. 11, 2004: "The story that surrounds General Kalashnikov reads like Soviet legend, the tale of the archetypical proletarian man. He was the uneducated son of peasants who became a sergeant assigned to a tank, was injured in World War II in battle against the Nazis and then labored through countless nights – first in his hospital bed, later in secret institutes – to create weapons for the masses. In 1947, one of his prototypes won a state competition and was selected for mass production. It was given a mundane designation: AK-47, an abbreviation for "automatic by Kalashnikov," followed by the year of its selection. The abbreviation would in time enter martial lexicon."
And here's Jo Durden-Smith, writing in The Times on May 29, 2994: "The Kalashnikov isn't just a gun; it's a legend, a currency, a symbol of liberation and violent, random death. And it changed the way wars are fought forever. It's cheap — an AK costs anywhere from $500 to a bottle of brandy — and it works everywhere, in sand and water and ice and jungle. Stories abound of AK's found buried in graves or in swamps and coming up firing; stories about how they could always be made to work with a kick start, like a motorcycle, or with a couple of pebbles pushed down the barrel with a cleaning rod. Anyone can learn to use an AK-47 in two or three minutes. You don't even have to clean it much. And that has made it the perfect weapon for peasant irregulars and professional infantry alike. During the Vietnam War, American G.I.'s picked up Kalashnikovs from the dead and threw away their M16′s; today, 16-year-old rebels in Rwanda may lack uniforms but not AK's. In the Sudan, one marching song translates roughly to: "Can't get no cash, you're trash without a Kalash." In the United States, the inner cities teem with AK-47′s; earlier this month, after heated Congressional hearings, their importation was banned, along with the production or importation of 18 other assault rifles."
See below for a more complete history of the AK-47.
Download The AK-47: the world's favourite killing machine


Please support FlaglerLive. Go to our Contributions/Donations Page.