De•lec•ta•ble (di lek'tә b'l), Adj., Very Pleasing, Delightful, Luscious; as in: Taste of Flagler
FlaglerLive | April 26, 2011
The Flagler County Chamber of Commerce and Affiliates held its annual Taste of Flagler event Monday (April 25) at the Conservatory Golf Club off Old Kings Road, giving Flagler's leading chefs a chance to show off their best recipes to palates by the hundreds. The event is a local tradition. So is its habit of selling out, as it did Monday. Gastronomy enthusiasts paid between $30 and $35 for the serial pleasures.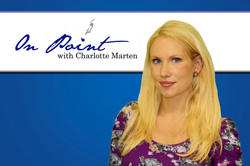 For Jason Stasa, food and beverage manager at Grand Haven Golf Club–which ended up winning the people's choice award–the event is a chance to showcase the club's specialties. "This will be our forth year at Taste of Flagler," Stasa said. "It's just awesome for our staff."
Participating restaurants this year included Blue at Topaz, Honey Baked Ham and Café Co., Carmella's Pizza and Pasta, Hammock Wine & Cheese, Golden Corral, Thai Korner, Caribbean Treats, Florida Hospital Flagler, Delfino's, Grand Haven and the Atlantic Grill. The competition featured the owner of Back from Hell Catering and the winner of television's "Hell's Kitchen" (season 5) led the panel of judges. (The list of winners is below the video.)
Charlotte Marten reports:
Taste of Flagler 2011: The Winners
| Award | Dish (if applicable) | Restaurant |
| --- | --- | --- |
| Appetizer | Salmon | Atlantic Grille |
| Entrée | Tenderloin | Grand Haven |
| Dessert | Cannoli | Carmella's Pizza & Pasta |
| Healthy Choice | | Florida Hospital |
| Best Presentation | | Delfino's |
| People's Choice | | Grand Haven |
| Best Overall | Short Ribs | Delfino's |

Please support FlaglerLive. Go to our Contributions/Donations Page.